Dear Alumni in Eastern Ontario and the Ottawa region,
We look forward to gathering together in person again. If you are interested in helping organize an event for alumni in the area, here's how we can support you.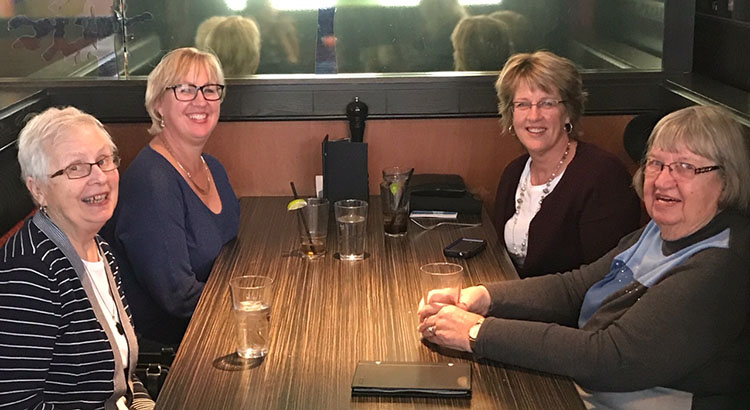 Mabel Mundle Bannerman, Anne Bannerman Blades, Jane Corkum Young, and Liz Foster Corkum meet up in downtown Ottawa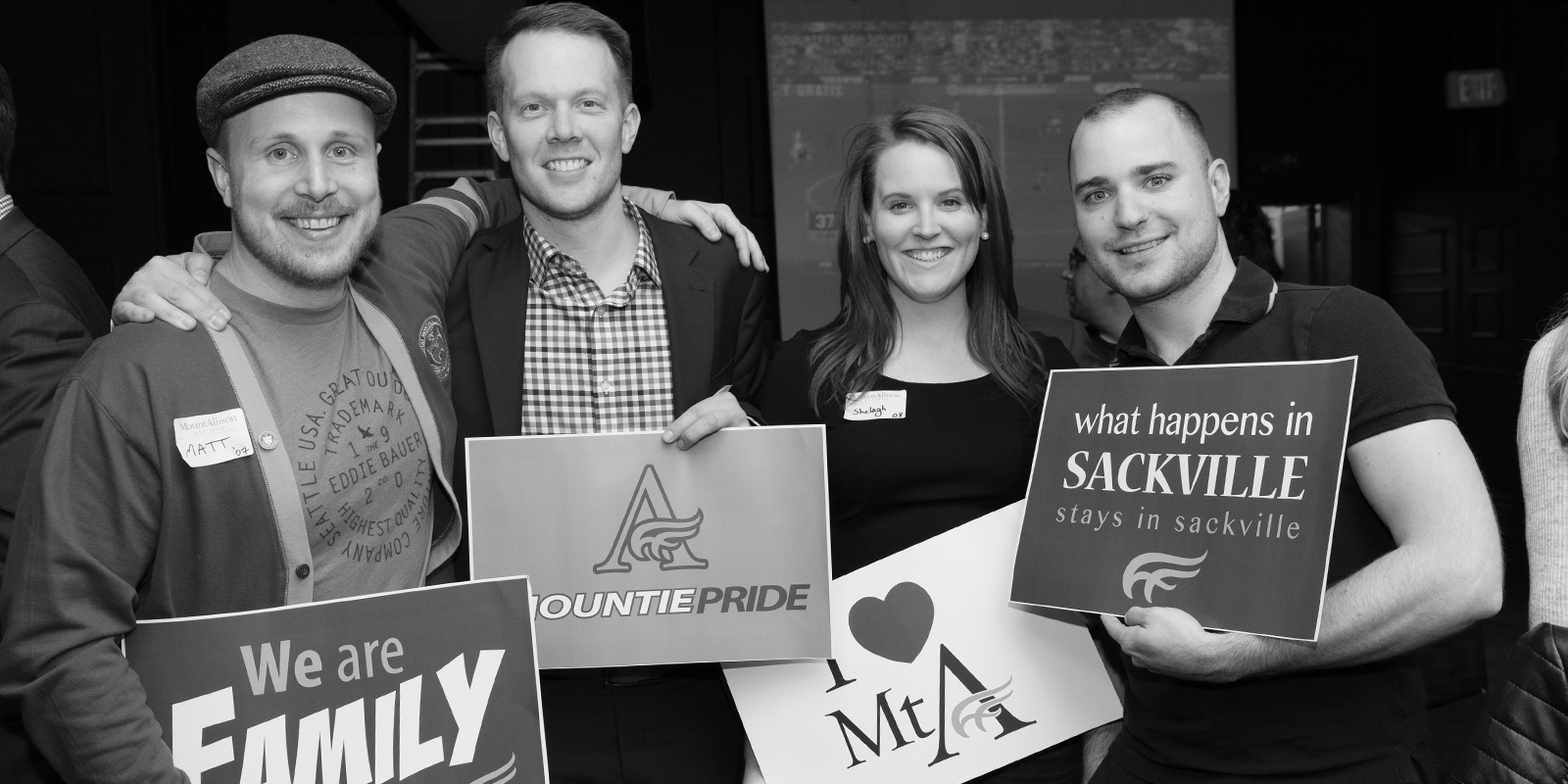 Mount Allison alumni at Ottawa Atlantic University Pub Night.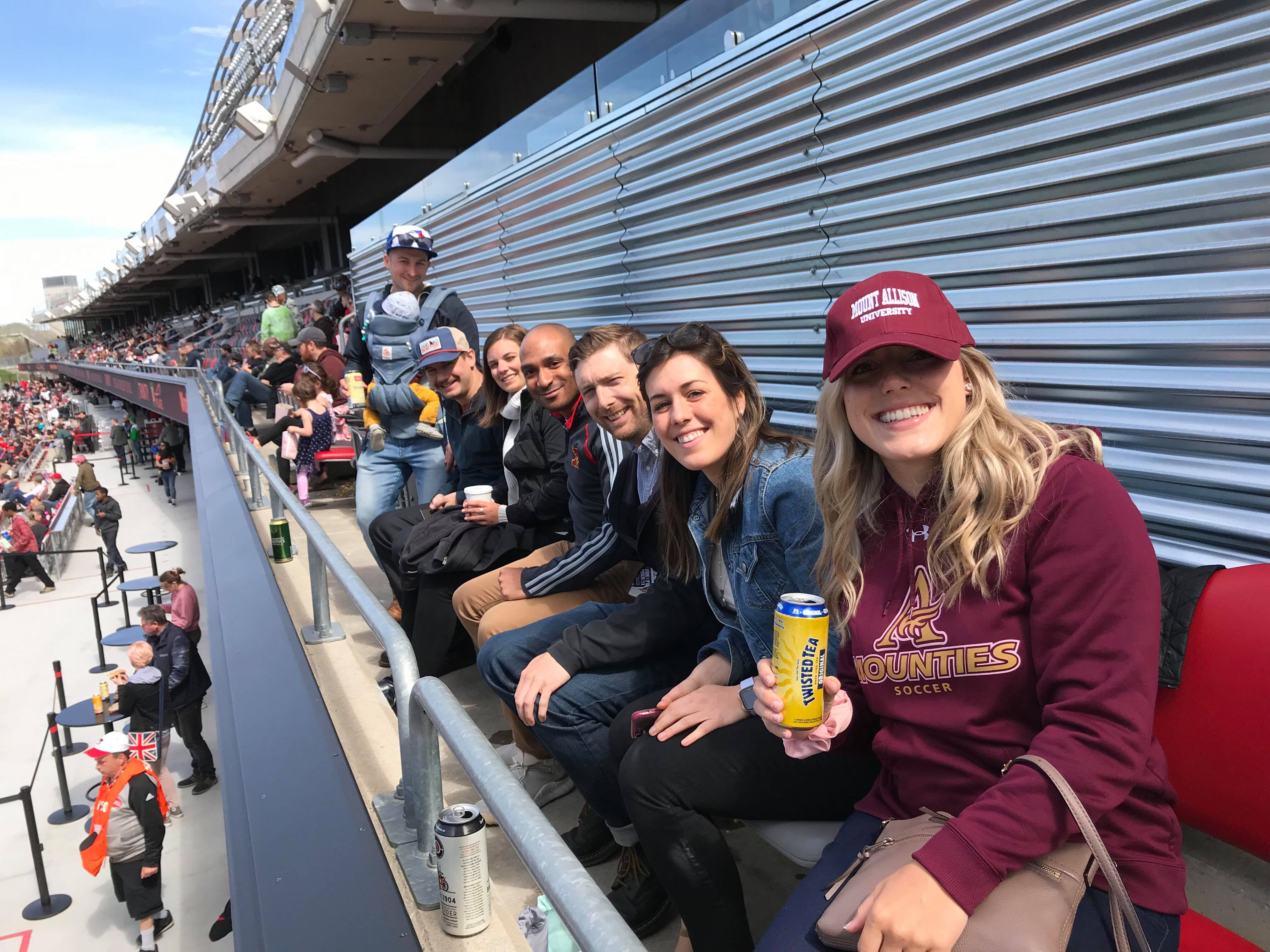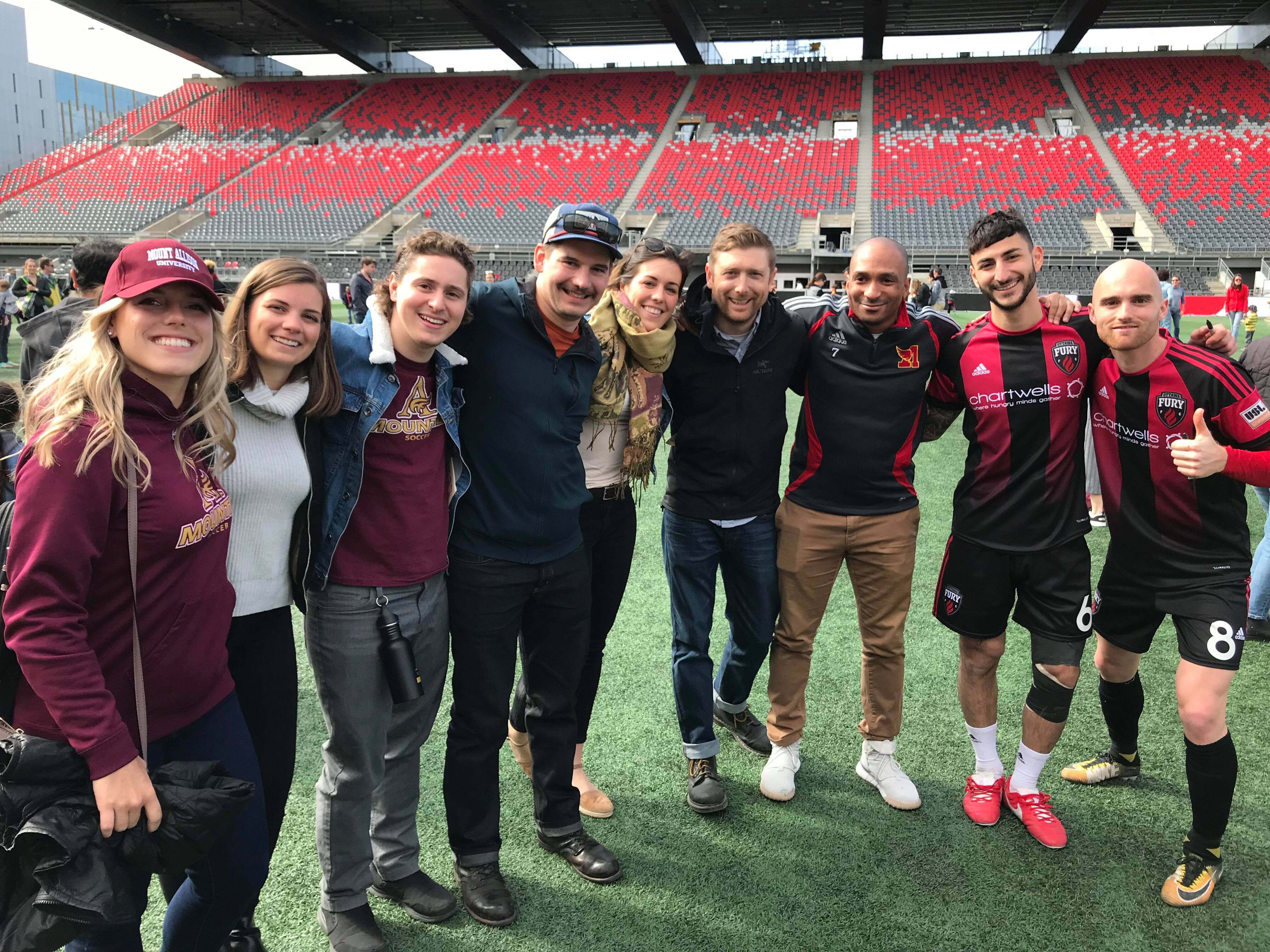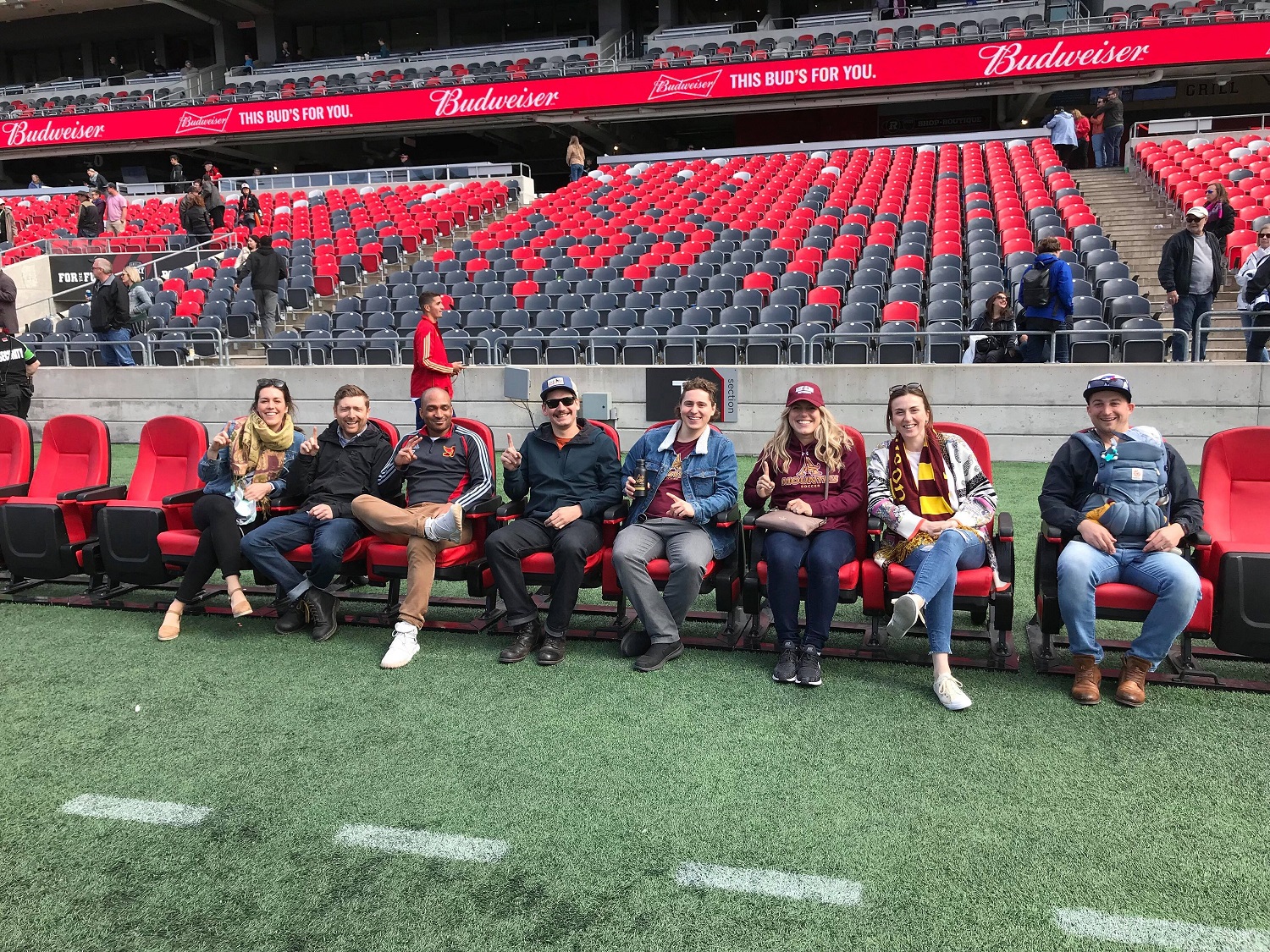 Ottawa Fury FC Soccer match (2019) — Jeff Cowan ('07), Iain MacLeod ('13), Julia Hafey ('14), Jules Alie ('07), Eric Jones ('10), Elissa McCarron ('11), and Lindsay Cormier ('13).
---
Past Events
February 2, 2021 | 8:00 P.M. | Virtual — Eastern Ontario Mix and Mingle with special guest President Boudreau
June 6, 2019 | 5:30-9:00 P.M. (EDT) | Hooley's — Ottawa Atlantic University Pub Night
 
---
Network contacts
Jennie Henderson ('03) 
Dana McBain ('04) Joseph McEachren ('93)  Ashley Faloon ('06)  Sandra Murray ('59)  Jen Beard ('97)
Connect
Join the Ottawa Alumni Facebook group.