The Sip comes to Sackville
Latest Mount Allison student entrepreneurship brings international tastes to downtown
SACKVILLE, NB – The Town of Sackville will see a new business come to life this spring. A group of Commerce students at Mount Allison University have taken their studies in entrepreneurship to a new level, opening a 'grab and go' café offering international drinks and specialized sports shakes.
 
The Sip, which is opening on March 31, on Main Street, will serve as an express beverage café, with specialties in Bubble tea, smoothies, and protein shakes. The company was started by a group of students in Dr. Nauman Farooqi's Entrepreneurship and New Venture Creation.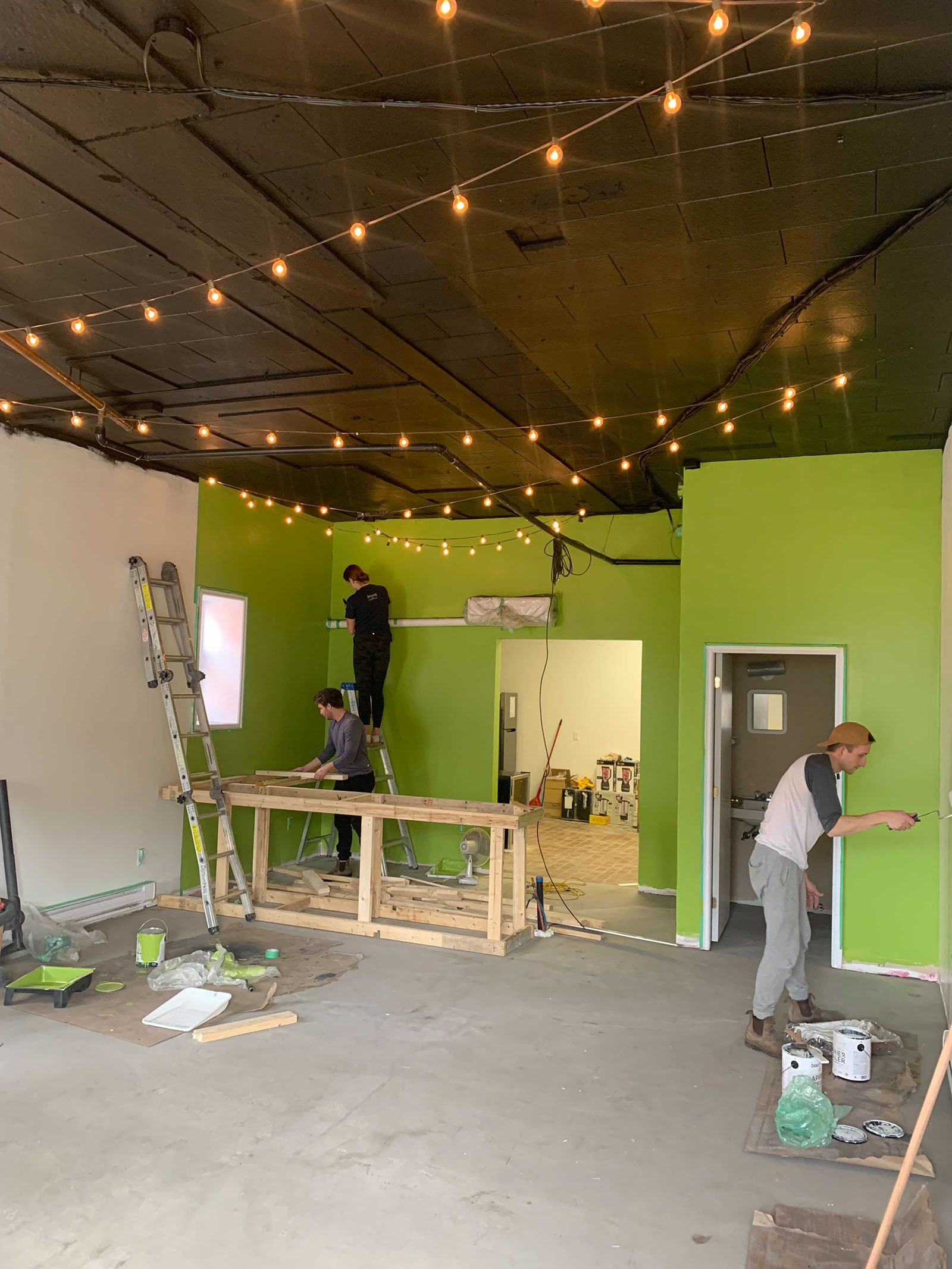 Mount Allison Commerce student Pushkaraj Jadhav is the company's President. Working with 12 other students, all equal shareholders, Jadhav has spent the semester bringing the business to life. He says one of the biggest surprises was the project timeline.
 
"We started with market research and surveys to determine what the demands might be in Sackville," he says. "It's been challenging to start a business in three months; planning and execution are two different things. But it's a great team to work with and we're excited to have The Sip up and running for the spring."
 
Jadhav, who has worked in the restaurant business previously, plans to become an entrepreneur. He says menu options will change with the seasons and customer demand and the facility is looking to offer food options in the summer months. The team plans to align their hours around students and Town residents' schedules with an initial opening period from Thursdays to Sundays.
 
"The course is aimed at students seeking to gain hands-on experience, while identifying and developing the key skills necessary for establishing and managing an entrepreneurship venture," says Farooqi, who is also Mount Allison's Dean of Business and Social Sciences. "The dynamics of these approaches have proven to be successful as students build on skills such as teamwork, leadership and problem solving."

The Sip will be located next door to Sackville's Bagtown Brewery, a micro-brewery that was founded in 2017 by then-student Anthony Maddalena, who also got his start in business in Farooqi's class.
 
Combining experiential learning with multiple reflective learning assessment tools, past years have seen several successful student-run businesses launched including Bagtown Brewery, the first coffee shop in the university library (which was bought by the university and is still running), and an art exhibition and auction gallery.
                                                                                       
The Sip is opening March 31 and will be located at 45A Main Street. Additional information and updates can be found on the company's social media channels on Instagram and Facebook (@sipsackville).