Mount Allison's Athletic Centre to undergo ventilation and gymnasium renewal project

Mount Allison's McCormack Gymnasium, located at the heart of the Athletic Centre, will be transformed during the off-season (mid-April-September) through a $5.5 million ventilation and renewal project. The weight room will also be included in the ventilation upgrade. The gymnasium has not had any significant upgrades since the Athletic Centre opened in 1961.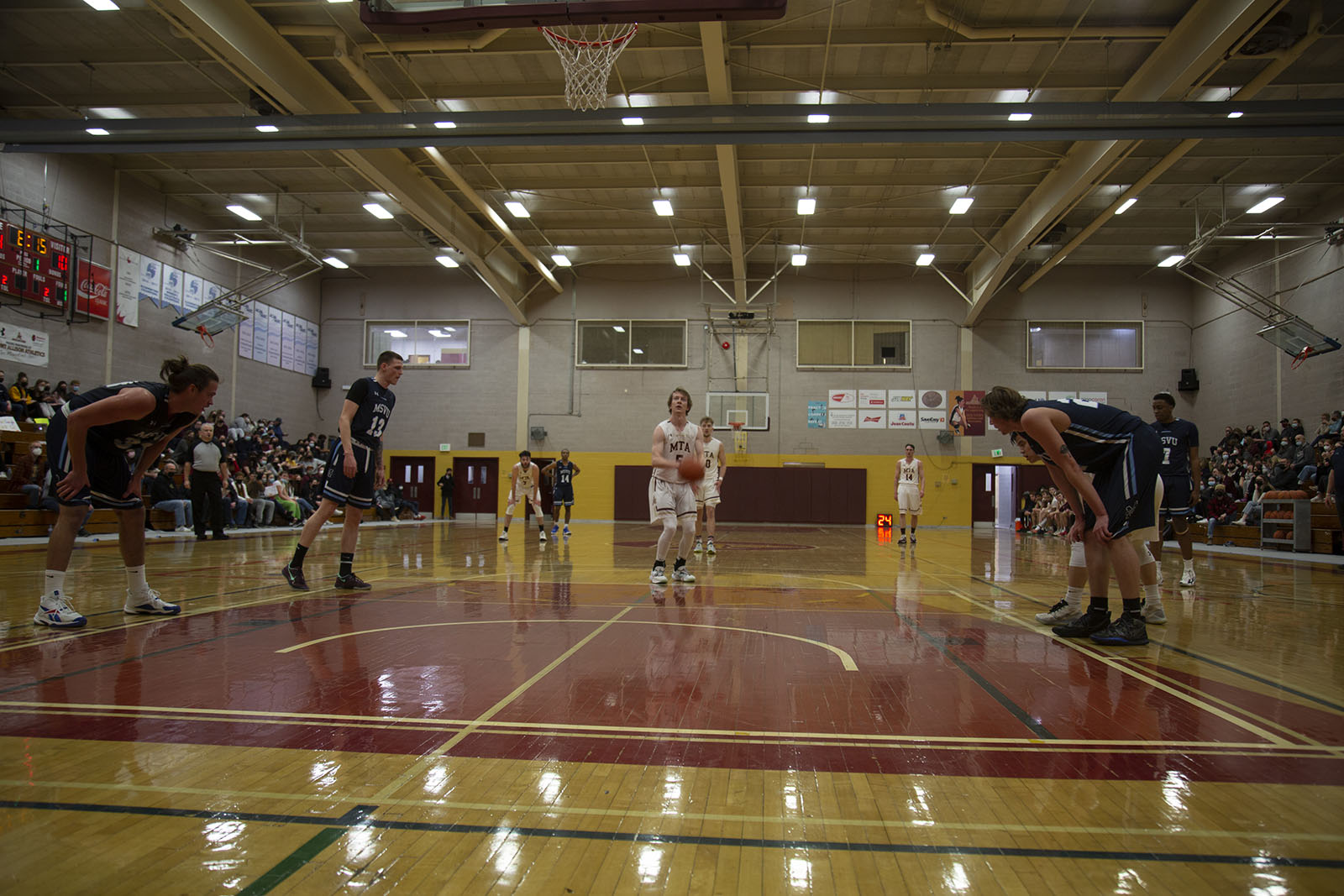 "It's time to step up our home court advantage," says Director of Athletics & Recreation Pierre Arsenault. "The gym is a hub of activity on campus for both the University and Town communities — including our varsity women's volleyball, men's and women's basketball, and badminton programs, as well as practice space for our other varsity and club sports teams, intramurals, and community groups. We are thrilled to see this investment in our athletic facilities."
The renovations will include:
    •    Replacing the ventilation system
    •    Retractable bleachers and hardwood flooring
    •    Lighting 
    •    Scoreboard, nets, and basketball equipment
    •    Insulation, doors, and interior finishes
These renovations will not only modernize the space and make it more energy efficient, but they will also provide a safer athletic environment, including better impact absorbing functions that are beneficial for athletes and can reduce injury. The renewed space will also help to recruit student-athletes to the University.
There is a small window to complete this major gymnasium project, which will require the weight room and McCormack Gymnasium to be closed from mid-April until September. Closure dates will be confirmed as the project progresses and a start date is set.
The ventilation and gymnasium renewal project are part one of a phased approach to upgrade the entire Athletic Centre, which includes additional locker room space, an improved destination entrance, accessibility upgrades, and an overall renewal of the space. The third phase would look at adding additional practice space and field capacity. Phases two and three are currently being reviewed.
This project is the next step in a campus-wide investment in upgrading spaces, including science facilities like the Gairdner Building in 2019, as well as residences, with the complete renovation of Windsor Hall in 2019 and now Harper Hall, which will be closed after this term until Fall 2024 for renovations.