Mount Allison students awarded Enactus Canada's John Dobson Founders' Bursaries 
Pair among 20 national recipients recognized for leadership in student organization 
SACKVILLE, NB – Mount Allison University students Paul Adebola Oyedijo and Padmapriya Srinivasan have received John Dobson Founders' Bursaries from Enactus Canada in recognition of their leadership and achievements with the organization. The pair of among only 20 national recipients to receive the awards, valued at $2,500 each.
 
Both Oyedijo and Srinivasan have been involved with Enactus Mount Allison throughout their studies, contributing to different entrepreneurial projects and initiatives on campus through an environmental, social, and economic lens. 

Srinivasan, an honours chemistry student, works as the project manager for Enviroot, bringing environmentally-friendly alternatives for fibre boards using orange peels. Using peels discarded from the University's dining hall, the group is exploring sustainable alternatives for fibre boards currently used in most building materials, particle boards, and bulletin boards. The project has enabled three part-time positions for student researchers and received additional external funding to help support these roles. In 2021, Srinivasan was named Enactus Canada's Project Manager of the Year for her work with Enviroot.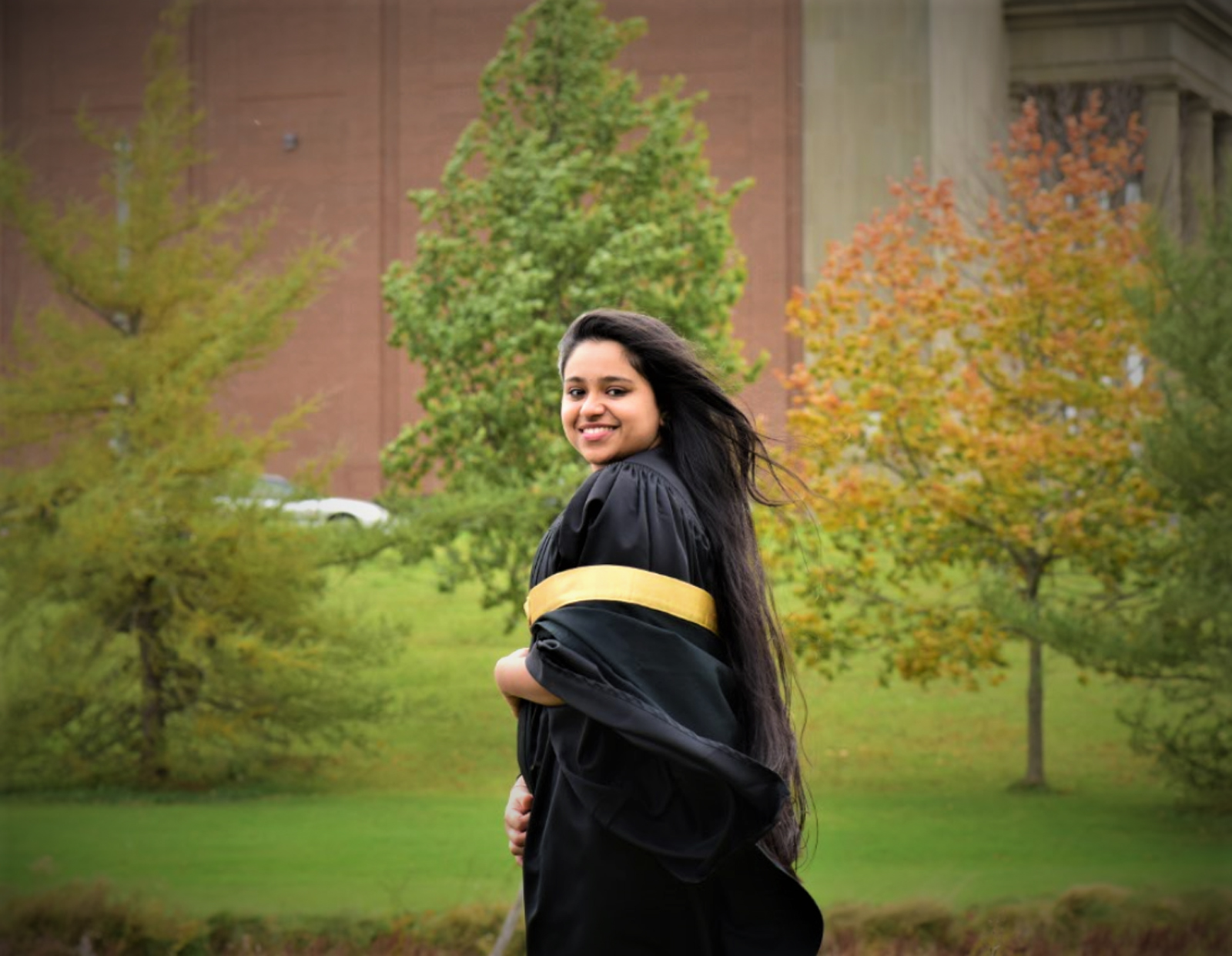 "My work with Enviroot through Enactus has been so rewarding and I'm honoured to receive the John Dobson Founders' award," says Srinivasan. "Working on a project like this and seeing this kind of adaptation come to fruition is exciting. It's wonderful to be able to use entrepreneurial ideas to help combat climate change."

Enviroot is currently working on the development of sample boards, which will be displayed in the University's Barclay Chemistry Building later this term.   

Oyedijo is a third-year economics and Commerce student and has volunteered with Enactus in several roles during his time at Mount Allison, most recently as vice-president, finance and operations.

"For me, Enactus combines many of my interests, the environment, economics, and social issues. Working in all these areas has been very rewarding and it has opened doors to new opportunities for me. I'm honoured to receive this award for work that means so much to me," he says.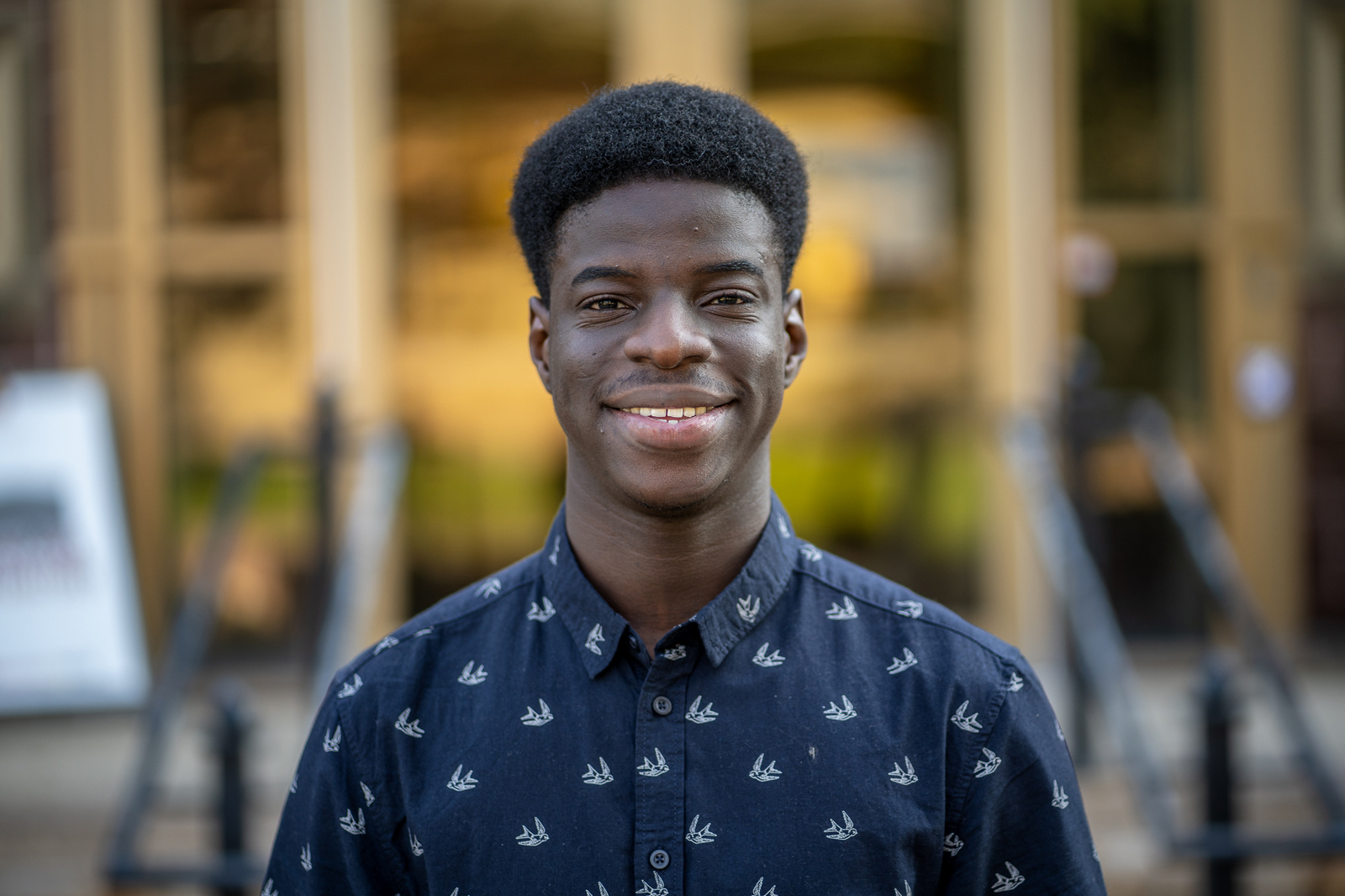 At Mount Allison, Oyedijo has worked closely with the club's president, helping to support current Enactus projects, preparing budgets, and fund raising on campus. He is currently preparing for the organization's regional and national competitions being organized later this spring.

Former student society president, Lopsii Olagoke was one 1 of 25 students in Canada to receive the John Dobson Founders Bursary for outstanding leadership in 2021.
 
Founded in 2016, Enactus Mount Allison is a student society focused on supporting social, environmental, and economic community initiatives through entrepreneurial action. Part of the national organization, Enactus Canada, membership doubled at the Mount Allison chapter in 2020-21 with students joining from across academic disciplines and programs.
 
Enactus Canada's Founder's Bursaries are funded by The John Dobson Foundation. The bursaries are meant to recognize the outstanding leadership demonstrated by students enrolled in the Enactus program in the current academic year.