Mount Allison Nurse-Educator Cindy Crossman honoured by AACUSS
Mount Allison University Nurse-Educator Cindy Crossman received the Award for Excellence in Student Services from the Atlantic Association of College and University Student Services (AACUSS) at its annual general meeting this spring.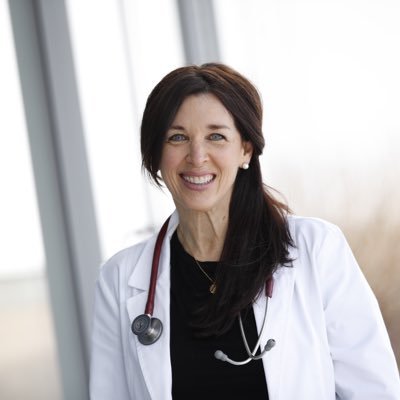 Crossman, who has worked at Mount Allison since 2003 in the University's Wellness Centre, works with partners across campus and the community to support student health and wellness. She also served on the AACUSS for the past three years as President Elect, President, and Past President and on the organization's board as a Health and Wellness Divisional representative and as Chair of AACUSS fall workshop in the past.
"This award is a testament to the collaborative work that Cindy has done on campus and in the community," says Anne Comfort, Mount Allison's Vice-President, International and Student Affairs. "I am delighted to see Cindy being recognized by her peers and professional association and wish to congratulate and thank her for her work as part of the Student Affairs team."
In addition to offering health services in the University's Wellness Centre, Crossman, a registered nurse, works directly with a community doctor as part of a collaborative practice. She has built connections with community health providers and the regional health authorities and is a leader within the University's access to mental health care team.
"There are so many great initiatives across the region's universities and colleges around student services. I'm honoured to be recognized in this way," says Crossman. "This award really speaks about the teams' efforts to help students at Mount Allison."
At Mount Allison, Crossman has worked to help connect the campus and community with regards to health services, including mental health. Bringing all players together, including the local hospital, regional health authority, the student affairs team, and the Mount Allison Students Union, the access to mental health care team encourages open and direct communication from a number of groups.
Throughout the pandemic Crossman also has worked with Public Health across the Tantramar region to help test and vaccinate individuals against COVID-19. This included partnering with Guardian Pharmacy in Sackville to organize a large vaccination clinic on campus open to students and community members.
"Working in the community with the regional health authority and pharmacies during the pandemic along with my role at Mount Allison really made me feel like I was doing something during this difficult time," says Crossman. "There's a lot of great opportunities for foundational partnerships and finding innovative ways to provide health care services in our local area.
About the AACUSS Award for Excellence in Student Services
The AACUSS Award for Excellence in Student Services is given annually to a member of AACUSS or a member's department that has demonstrated excellence over the previous year. Excellence or exceptional service which would qualify for this award may be demonstrated through the development of a new initiative beneficial to student life directly or indirectly; through the creative use of human or material resources; or through collaboration between the institution and local community that has enhanced the quality of student life or development.