Mount Allison honours top student-athletes 
SACKVILLE, NB — Mount Allison University honoured its top student-athletes at the annual Night of the Mounties on Thursday, March 30.
 
"This was my very first Night of the Mounties and I'm so pleased to have had the opportunity to celebrate Mountie Pride and all the wonderful accomplishments of our student-athletes this year. I want to thank all our teams for being such great representatives for Mounties Athletics and the University as a whole," says Director of Athletics and Recreation Jacques Bellefleur.
 
ATHLETES OF THE YEAR
 
Basketball Mountie Abby Miller from Mt. Denison, NS was named the female athlete of the year.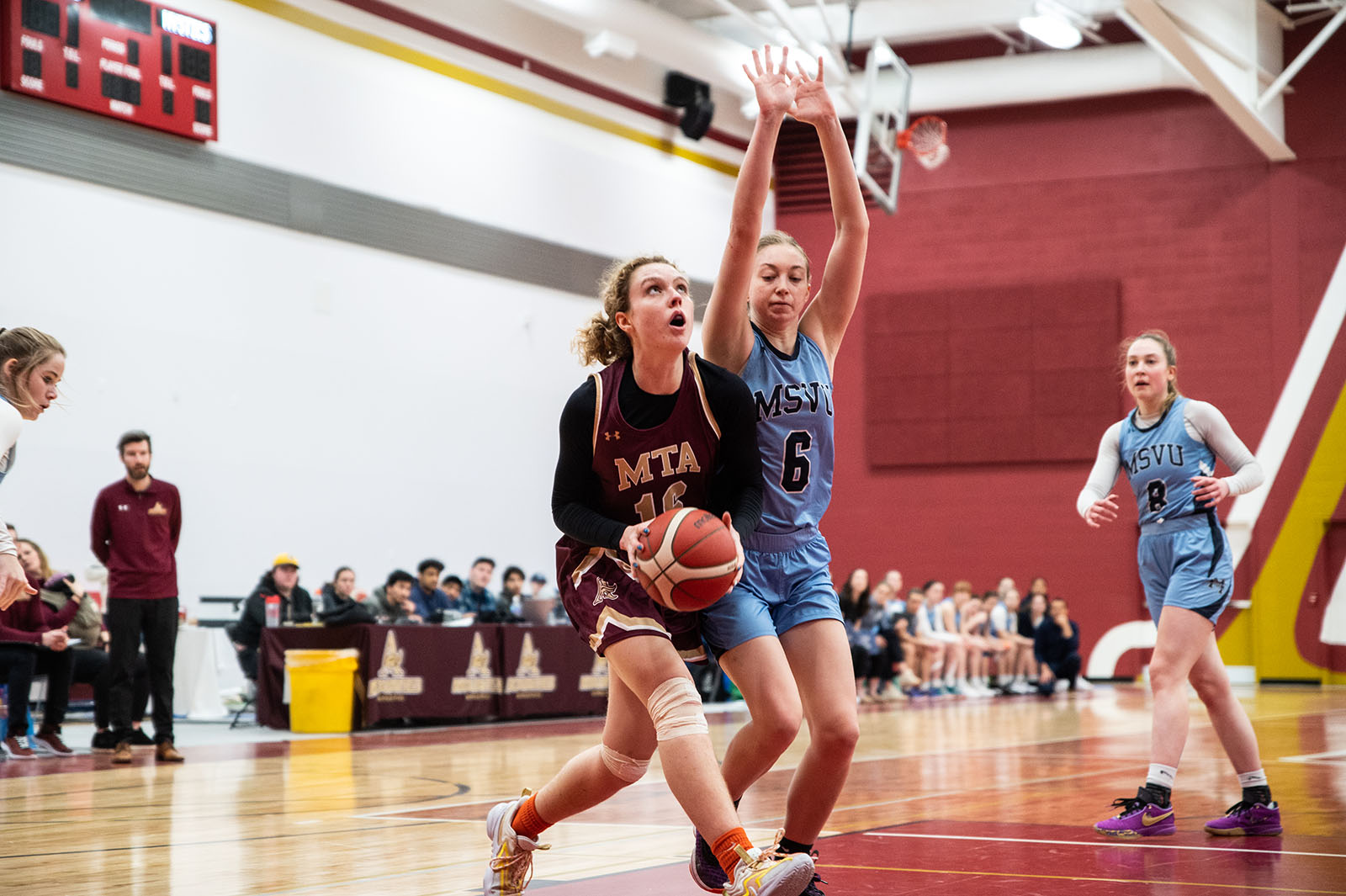 Football Mountie Daniel Bell from Saint John, NB was named the male athlete of the year.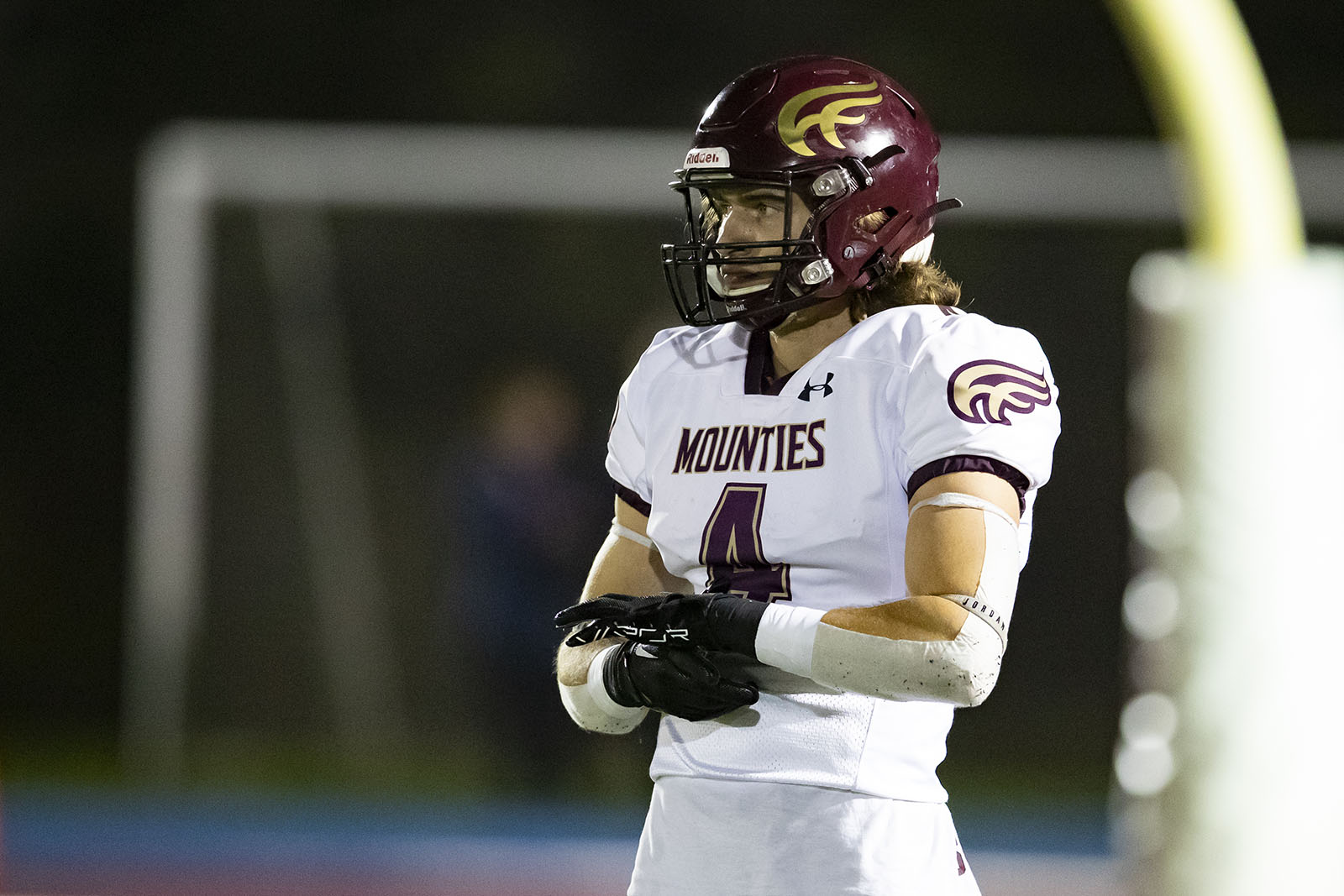 SCHOLAR ATHLETE
 
Winning the Women's Scholar Athlete Award was Basketball Mountie Maddie Greatorex from Truro, NS.
 
Winning the Men's Scholar Athlete Award was Soccer Mountie Logan Reid from Sackville, NB.
 
This award goes to a graduating senior student in a recognized undergraduate degree program who has been a varsity athlete at Mount Allison for a minimum of two years. He/she must have shown extraordinary accomplishments both academically and athletically.
 
OUTSTANDING SENIOR ATHLETES
 
Selected as the Outstanding Senior Male Athlete was Basketball Mountie Noah McCarthy from Grand Falls, NB.
 
The Men's Outstanding Senior award is the Gus MacFarlane Trophy, which is given to the senior athlete who best exemplifies what a Mount Allison athlete should be.
 
Selected as the Outstanding Senior Female Athlete was Volleyball Mountie Emilie Botma from Halifax, NS.
 
The Joy Taylor Memorial was established in 1973 to remember Miss Joy Taylor, a former Director of Women's Athletics at Mount Allison who was killed in a car accident. This award goes to a student in the senior class who has contributed to athletics in an outstanding manner throughout her athletic career at Mount A and is a candidate for a first degree. Also taken into consideration is her attitude toward competition and sportsmanship.
 
OVERALL UNIVERSITY ROOKIES OF THE YEAR
 
Overall University Rookie of the Year honours went to Swimming Mountie Jordan Thomas from Kirkland Lake, ON and Football Mountie Nolan Cheeseman from Upper Tantallon, NS.
 
Awarded to students who contribute the most to their teams in their first year of university competition.
 
GIGI HICKS & HARVEY GILMOUR SPORTSMANSHIP AWARDS
 
The women's sportsmanship award was presented to Soccer Mountie Sophie Austin from Kanata, ON.
 
In 1983, this award was established as a memorial to Miss Virginia Anne (Gigi) Hicks, a graduate of the Class of '81. Gigi displayed the qualities that this award represents. In the selection, the committee should consider the student's dedication to the sport primarily, but also give serious consideration to the athlete's attitude toward competition, degree of improvement, and her continuous contribution to the team.
 
The men's sportsmanship award was presented to Badminton Mountie Jacob Lamothe from Moncton, NB.
 
The Men's Sportsmanship award was donated by the Paikin family in the name of G. Harvey Gilmour. It is awarded to an individual who puts his heart and soul into practices and games while positively contributing to his team in every way.
 
BUBSY GRANT AWARD
 
Winning the prestigious Bubsy Grant Award was Dr. Mike Forsythe, who has provided long-time orthopedic and medical treatment for student-athletes.
 
The Bubsy Grant Award was established in honour of Alexander Grant (Bubsy), a dedicated employee for 36 years at the Mount Allison Athletic Centre. The award is presented to a deserving individual who has, through time and effort, made a significant contribution to Mount Allison Athletics.
 
MANAGERS OF THE YEAR
 
The men's team manager of the year was presented to Dalton Buller from Fonthill, ON (swimming) and the women's team manager of the year was presented to Mya Milner from Wood Point, NB. (women's soccer).
 
The men's Award of Merit Trophy was donated by the late Gus MacFarlane in 1965 to reward outstanding commitment by a manager to a men's team.
 
The Donald Cameron Manager's Award was given by Donald Cameron in 1981 to recognize the individual who so unselfishly gives his/her time to support a Mount Allison women's team.
 
DISTINGUISHED THERAPY AWARD
 
The distinguished therapy award was presented to Erin MacMillan from Goose Bay, NL (football).
 
TEAM ROOKIES OF THE YEAR
 
Team Rookies of the Year were: Wilson Paluch from Truro, NS (badminton); John Roberts from Charlottetown, PEI (swimming); Rashawn Ferguson from Nassau, Bahamas (basketball); Nolan Cheeseman from Upper Tantallon, NS (football); Liam Clark-Black from Dartmouth, NS (soccer); Maeve Williams from Bedford, NS (soccer); Danielle Alexander from Miramichi, NB (basketball); Ella Boudreau from Greenfield, NS(volleyball); Hailey Simoneau from Milton, ON (hockey), Brenell Enman from Fall River, NS (badminton); and Makayla Churchill from Indian Mountain, NB (swimming).
 
TEAM MOST VALUABLE PLAYERS
 
Most Valuable team members were: Justin Vogels from Sackville, NB (football offence); Owen O'Neal from Sackville, NB (football defense); Daniel Bell from Saint John, NB (football overall); Colby Mercer from Beaverbank, NS (soccer); Sebastian Cariaga from La Paz, Bolivia (swimming); Noah McCarthy from Grand Falls, NB (basketball); Jacob Lamothe from Moncton, NB (badminton); Emilie Botma from Halifax, NS (volleyball); Jordan Thomas from Kirkland Lake, ON (swimming); Amber Solomon from Kingsclear, NB (badminton); Nicole Doncaster from Charlottetown, PEI (soccer); Abby Miller from Mt. Denson, NS (basketball); and Bianca Zak from Stonewall, MB (hockey).
 
MERIT AWARDS
 
Assistant Coach for Swimming Mounties Brenna Rothfuss ('17), Director of Development Marcie Meekins ('12), and the 'Voice of the Mounties', sports announcer Steve Ridlington ('75) were given Merit Awards.
 
 
                                                                         — 30 —