Mount Allison appoints provost and vice-president, academic and research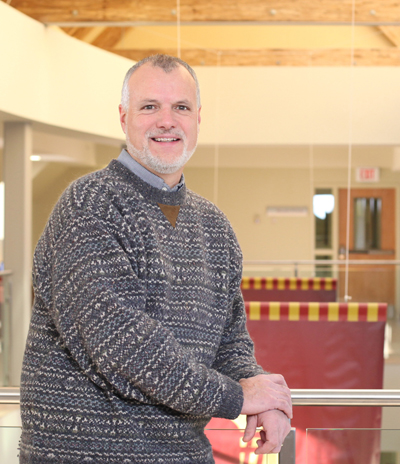 Dr. Jeff Ollerhead has accepted a two-year appointment to the role of provost and vice-president, academic and research at Mount Allison University.
"I am delighted that such an experienced, accomplished, and dedicated person is willing to take on this challenging position," says Mount Allison President and Vice-Chancellor Dr. Robert Campbell.
Ollerhead joined Mount Allison in 1994 as an assistant professor in the Department of Geography. He served as department head from 1997 to 2000 and 2001 to 2004, and was dean of science and graduate studies from 2006 to 2016.
He has been awarded the Paul Paré Excellence Award three times — in 2000, 2002, and 2004.
"One of my goals as provost is to lead a discussion within our community about how to take foundational knowledge — the traditional undergraduate curriculum — and combine it with experiential and co-curricular activities to achieve a high-impact integrative curriculum," Ollerhead says. "I am also personally committed to ensuring that our Year of Indigenous Knowing at Mount Allison results in tangible outcomes for our academic community. I look forwarding to learning with the Mount Allison community as we move from listening and learning to action."
Ollerhead's appointment runs from July 1, 2017 to June 30, 2019. He was previously appointed to fill the role on an interim basis from July 1, 2016 to June 30, 2017.