Engaging with Remembrance Day
Reflecting on War, Conflict, and Peace Building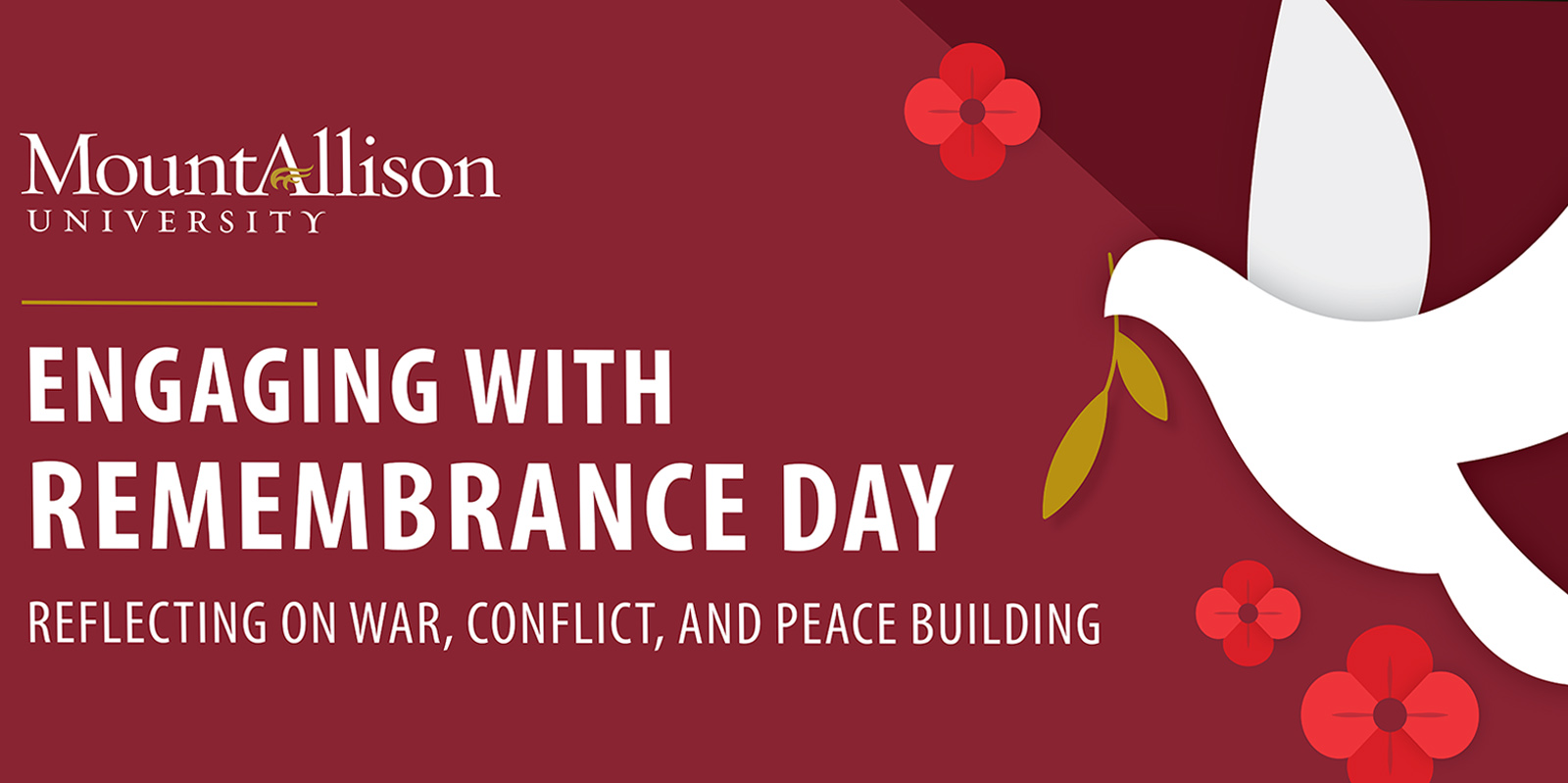 November begins today, and with that, we turn our thoughts to Remembrance Day.
 
This year, in collaboration with MtA Spiritual Care, the Mount Allison community is invited to engage with this important holiday in various ways that honour and respect long-held traditions (dating back to 1919) and reflect on more recent global conflicts.
 
With November 11th falling during Reading Week, the University is encouraging engagement this week with an event on Thursday, Nov. 3 and look forward to Mount Allison's annual participation with the Town of Sackville and the local Legion.
 
The following are three ways that the Mount Allison community can engage with Remembrance Day this year:
Reflection — During the first few days of November, students, faculty, and staff will be invited to ponder questions around war, conflict, and peace building by writing reflections on special multi-coloured cards, which will be readily available on campus starting today. Watch for them in residence, at outreach tables, and at various offices.
 
MtA Remembers — On Thursday, November 3 at 4 p.m., Mount Allison community members will gather by the Memorial Plaques on the main floor of the Wallace McCain Student Centre, outside Tweedie Hall, and further explore the meaning of Remembrance Day. Reflection cards will be posted and the names of Allisonians lost in wars will be read. Everyone is invited to listen to one another about the impact of war and conflict on all our communities and our common desire for peace. Please join President Boudreau, Rev. Ellie Hummel, and student leaders for words and reflection.
 
Remembrance Day, Friday, November 11 — The Mount Allison community is invited to join the Sackville Remembrance Day Service at the Cenotaph (Memorial Park, corner of Bridge/Weldon St.) at 11 a.m. President Boudreau will lay a wreath on behalf of Mount Allison.