5Q: Risha Minocha-McKenney ('20), Loewen Health Intern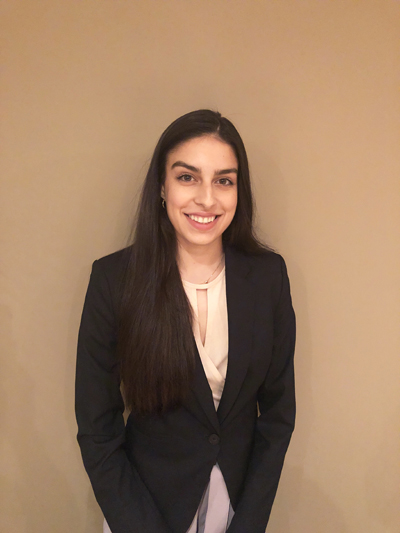 Risha is a fourth-year honours chemistry student from Amherst, NS. The Loewen Health Internship was created by Mount Allison University Chancellor Lynn Loewen and gives students experiential learning opportunities in a health-related field.

1. What is your summer internship?
The Loewen Health summer internship in Port Elgin is focused in the Port Elgin and Region Health Centre. This internship encompasses many aspects of healthcare. I work in the clinic helping with charting and filing, but my main role is initiating wellness activities for the community. This summer I have helped organize a community wellness fair and am working towards developing summer programs for kids and adults to stay active in the community.
 
2. What do you hope to take away from this experience?
My learning goals for this internship include gaining experience in the healthcare field and further developing my leadership skills.

3. What extracurriculars are you involved in on and off campus?
My extracurriculars on campus are also focused on wellness as I am going into my second year as the mental health and harm reduction intern for the Wellness Centre. I also work in The Meighen Centre as an exam invigilator. Both on and off campus I enjoy dancing. I am a coach for the varsity dance team and I also teach dance to children at the local dance studio, Perpetual Motion Dance Studio.

4. What are you most looking forward to next year at Mount Allison?
Next year at Mount A, I am most looking forward to doing my honours in chemistry. Since this is something new that I have never experience I am excited to learn about the research process and to accomplish this goal of mine. I am also looking forward to campus events with my friends, creating new memories as it will be my last year as a Mount A student.

5. What is one piece of advice you would give to your first-year self?
One piece of advice I would give to my first-year self is to maintain a balance between school, work, and personal life. Although education is important it is also important to cherish friendships and create new ones, take part in activities that will grow your horizon and benefit your overall Mount A experience.

BONUS QUESTION: What is the best part of spending the summer in Sackville?
The best part about spending time in Sackville over the summer is being able to do all the fun community activities that one may not have time to do while they are studying. Sackville has an abundance of activities in summer, including the Farmers' Market, concerts in the park, movie nights, and beautiful trails, such as the Waterfowl Park, for walking or biking.