5Q: Layton Fisher Intern in Philanthropy Jaden Snethun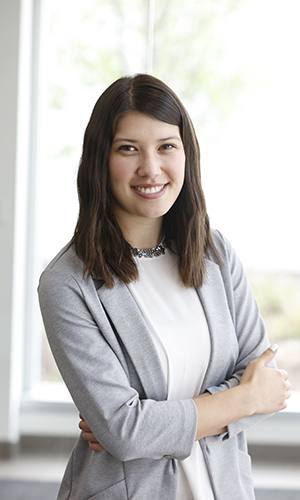 Jaden Snethun is a fourth-year student from Calgary, AB studying Commerce with a focus on marketing.
1- What is your summer internship and what will you take away from this experience?
My summer internship is working as the Layton Fisher Intern in Philanthropy within Mount Allison's Alumni Engagement Office. Something that I have come to learn from this experience is the importance of creating clear goals and meaningful messages to build strong connections with an audience. Through contact with Mount Allison's alumni, it has become evident that this University has played a large role in their lives and future successes. As a current student, it has been encouraging and exciting to know that I will be joining such a strong network of alumni who acknowledge the part their time at Mount Allison had in creating the person they have become.
2- What is the best thing about summer in Sackville?
Getting the chance to explore the East Coast and all the events that happen this time of year is for sure one of the best things about spending the summer in Sackville. Plus, this is an amazing opportunity to meet new people who also stay in town.
3- What are you involved in on campus?
For this upcoming year, I am a member of the Orientation Committee, which helps plan events to welcome Mount Allison's new students. During the school year, I work as a campus ambassador giving campus tours and helping showcase our University during Open Houses. I am also a member of the Commerce Society and volunteer for Shinerama and Relay for Life.
4- What are you looking forward to most about your final year at Mount A?
In my final year, I look forward to taking part in all of Mount Allison's traditions one last time as a student. I look forward to graduating with the people who have experienced Mount Allison over the same years and having the chance to end this amazing journey together.
5- What are your post-grad plans?
I hope to work after graduation. I have no clear dream job title, but am hoping to start a career within the context of my marketing-focused Commerce degree. As it is such a broad field, I am excited by all the possibilities!
Bonus question: If you could give one piece of advice to first-year students, what would it be?​
My one piece of advice to first-year students is to be determined to become involved and try a ton of new things. Mount Allison has so many opportunities to find something you are passionate about. Our engaging community offers the ability to build off each opportunity to learn something new and develop yourself further. Being involved early on in your Mount A career maximizes your opportunities and opens up rewarding possibilities along the way.