The annual President's Speakers Series brings noted speakers from across Canada and around the globe to campus to address issues of current interest or importance.
---
2021-22 — Moving Forward, Together
Wednesday, Sept. 29, 2021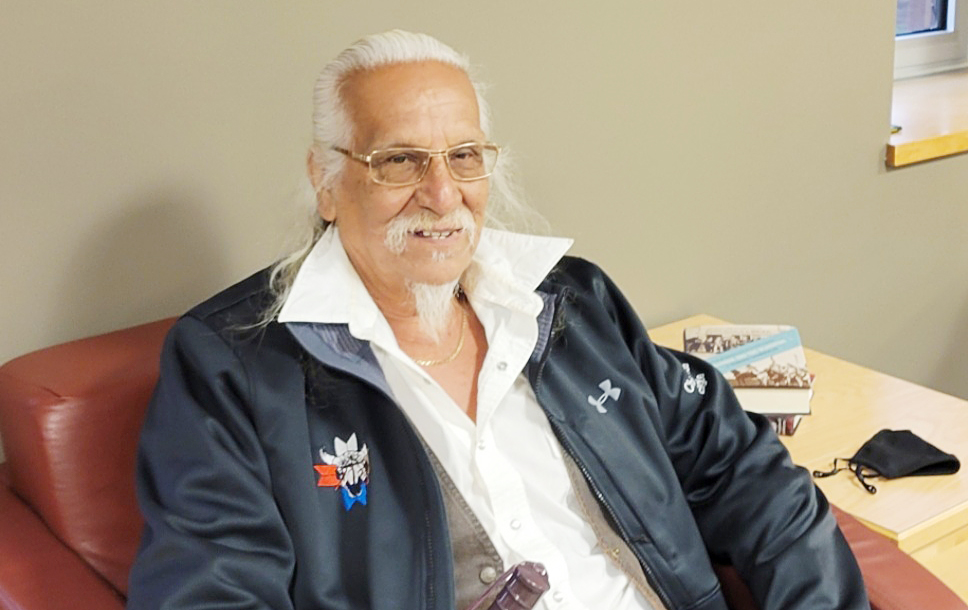 William Nevin
Mi'kmaw Ceremonial Elder
6:30–8 p.m.
Wu Centre, Sir James Dunn Building
Masks required for audience members.
A cultural counselor, Sundance Chief, and Traditional Ceremonial Elder, role model, mentor, and knowledge keeper, Elder Nevin has been instrumental in bringing back the sacred Sundance ceremony to the Mi'kmaq people. He is currently the Sundance Chief of the eastern tribes of Canada and works as a counsellor with the Lone Eagle Treatment Centre at Elsipogtog First Nation.
 
President's Speaker Series Committee members

Dr. Jennifer Tomes, chair (jtomes@mta.ca)
Dr. Emily Austen, Department of Biology
Hannah Crouse, student representative
Dr. James Devine, Department of Politics and International Relations
Laura Dillman, Marketing and Communications
Dr. Drew Inkpen, Department of Philosophy
Barb MacIntosh, Financial Services
Rohin Minocha-McKenney, MASU VP, Academic Affairs