Nathan Cann
Part-time Lecturer — Sound Recording
---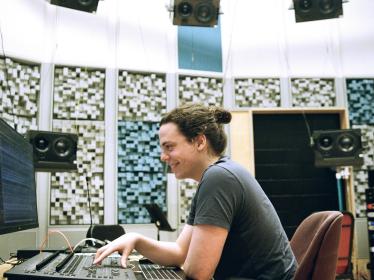 Originally from Charlottetown, Prince Edward Island, Nathan graduated with a Bachelor of Arts in Music with Honours from Acadia University in 2020. He studied the art of sound recording and music production at McGill University under the supervision of industry experts George Massenburg, Richard King, Martha DeFrancisco, and Wieslaw Woszczyk. In 2023, he graduated with a MMus in Sound Recording and was the winner of the John Bradley Prize. 
Nathan currently works as a production manager at the Halifax-based classical record label Leaf Music, with production credits on records by ECMA-winning and Juno-nominated artists. He also works as a freelance producer, specializing in indie rock, folk, and singer-songwriter record productions. 
His research interests include creative music production techniques, recording analysis, record production musicology, and music production pedagogy. In 2022, his research on an emotional perception test in music recording was published with the Audio Engineering Society.