Nadia Francavilla
Part-Time Lecturer — Violin, Viola
---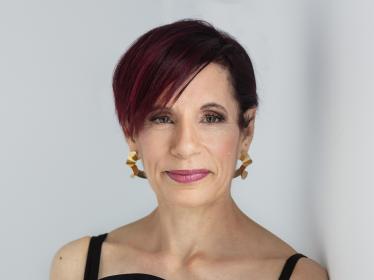 Born in Montreal, violinist Nadia Francavilla is both an accomplished recitalist and outstanding chamber musician. She was a member of both Quatuor Arthur-LeBlanc and Quatuor Bozzini with which she made frequent tours in Canada, the United States, Europe and Japan. A graduate of McGill University, she received solid musical training under the direction of Mauricio Fuks, Raphael Druian and Joseph Silverstein.
In 2006, she joined percussionist D'Arcy Gray to form "les Moineaux d'Entendre". This collective was conceived to bring their various influences (contemporary music, fluxus-style theater, live electronics etc.) together into one ensemble to encourage collaborations with other artists and break the conventions of traditional concert settings.
She is currently musician in residence at the University of New Brunswick where she has worked on solo projects, given masterclasses and lectures and integrated herself into the Fredericton music scene. Mrs. Francavilla is also a violin teacher at the Université de Moncton.
Diversified, the journey of this artist reflects her commitment towards many different forms of musical creativity. Her participation in different contemporary music ensembles also demonstrates her great interest towards music of our time. In addition, Radio-Canada and CBC frequently draw on her musical experience for premieres and recordings of Canadian works.