Mount Allison University, Membertou partner to bring historic Indigenous artifacts home
SACKVILLE, NB and MEMBERTOU, NS — More than 250 Indigenous artifacts and photographs dating back thousands of years have been returned home.
 
The artifacts, which include prehistoric tools, weapons, and other items such as axes, vessels, scrapers, pipe bowls and stems, spikes, and beads, many dating back pre-contact. The artifacts were originally donated to the University from the estate of Clara Dennis. Dennis, a Mount Allison graduate of 1903, was a well-known writer, photographer, and journalist in Nova Scotia. Dennis collected many of the items across Nova Scotia when she worked as a writer in the 1930s and 40s.
 
This summer, the artifacts were brought to Membertou Development Corporation where they will become part of the collection at the Membertou Heritage Park.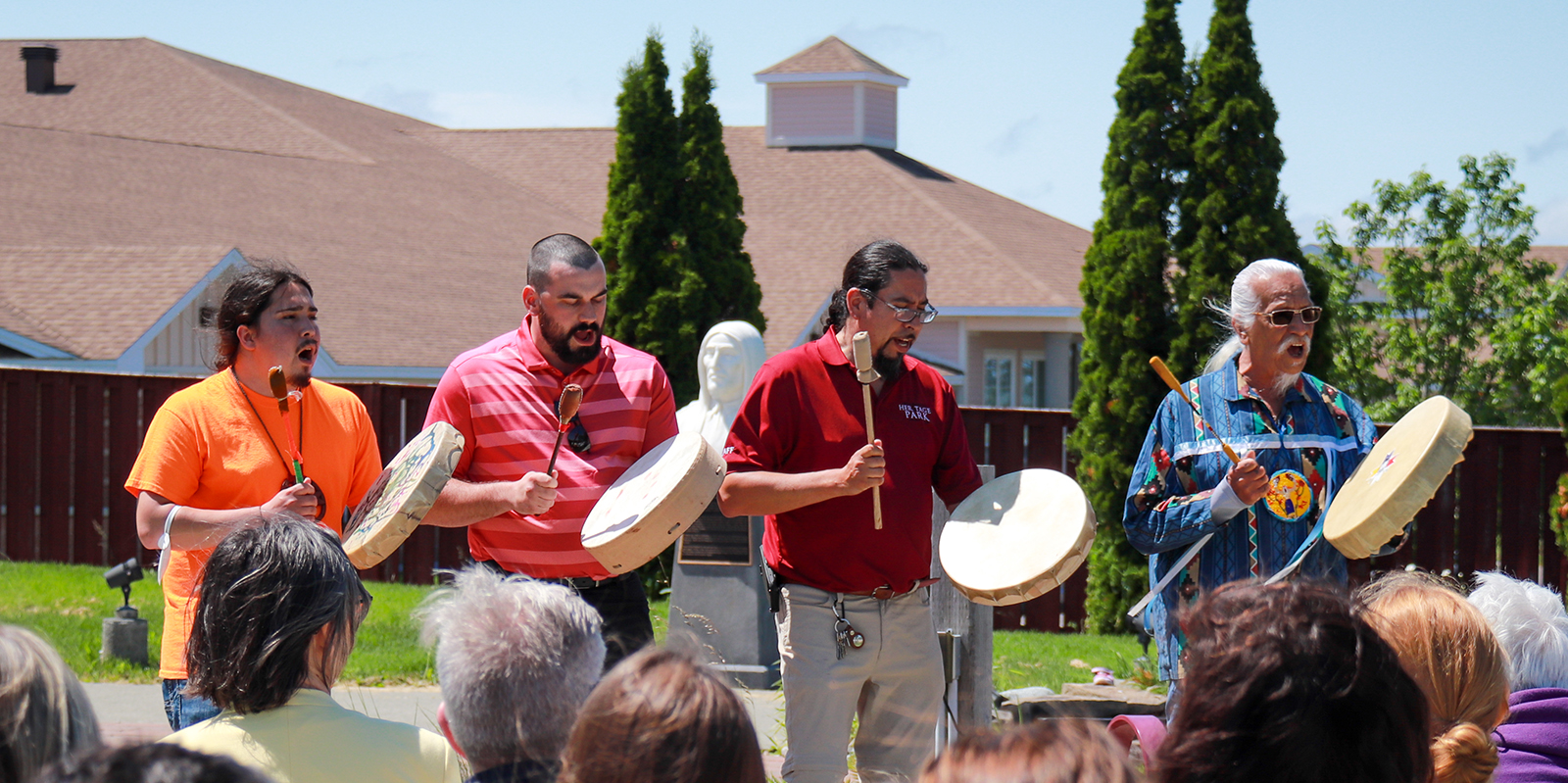 "In Membertou, we're incredibly grateful to receive these historic artifacts that were owned and used by our people in the past. Without the traditions of the past, we would not be where we are today," says Chief Terry Paul, Chief & CEO, Membertou. "Mount Allison University is giving us a true gift in returning these to our community, where we will proudly display and cherish them for many years to come."
 
William Nevin is the Elder-in-Residence at Mount Allison. He says the return of these artifacts to their home community is an important step forward for the entire region.

"History is interpreted by what was found on the land, made by First Nation people for the survival of our nation over thousands and thousands of years," says Nevin. "Our history is in these artifacts. These artifacts ARE our DNA- Descendants of North America. This place was called our home."
 
The items were catalogued and stored in the Mount Allison's Archives since being donated in the 1950s as part of the Dennis' estate. Documentation and identification work was completed by University Archivists and faculty members.
 
Clara Dennis was born in Truro, NS in 1881. She attended the Mount Allison Ladies' College and Dalhousie University and began a career in journalism working for the Halifax Herald. She was the first woman in the province to write extensively about Nova Scotia and its people and places from a personal perspective, authoring three books Down in Nova Scotia (1934); More about Nova Scotia (1937); and Cape Breton Over (1942).
 
Dennis was also an accomplished photographer. Her writing often included photographs of individuals interviewed across Nova Scotia including Indigenous people, fishers, miners, and other community members.

The artifacts will be housed at the Membertou Heritage Park in Membertou, Nova Scotia.
Photo credits: Christine Phalen, Membertou