Parliamentary Poet Laureate George Elliott Clarke to speak at Mount Allison
Campus visit marks the author's first East Coast reading since receiving the national honour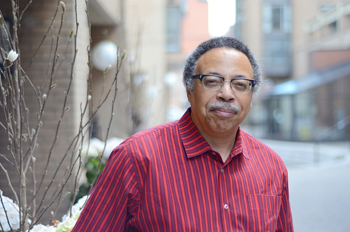 SACKVILLE, NB — Mount Allison University will welcome Canada's newest Parliamentary Poet Laureate and award-winning author George Elliott Clarke to campus. Clarke will give a public reading on Wednesday, February 3, 2016 at 7 p.m. in the Owens Art Gallery (61 York Street, Sackville). Everyone is welcome to attend and there is no admission charge.

Clarke will be reading from his poetry collection, as well as his new novel The Motorcyclist. The Mount Allison event is his first reading of the new book, as well as his first stop in an East Coast tour since becoming the Parliamentary Poet Laureate.

"We are thrilled to welcome George back to Mount Allison as he kicks off his first Maritime visit as Canada's Parliamentary Poet Laureate," says Dr. Christl Verduyn, English professor and director of Mount Allison's Centre for Canadian Studies. "George's literary and community work is in a class all its own and plays an outstanding role in contemporary Canadian literature."

Originally from Windsor, NS, George Elliott Clarke is a seventh-generation Canadian of African-American and Mi'kmaq Amerindian heritage. He now lives in Toronto and began teaching Canadian and African diasporic literature in 1999 at University of Toronto, where he is currently the E.J. Pratt Professor of Canadian Literature.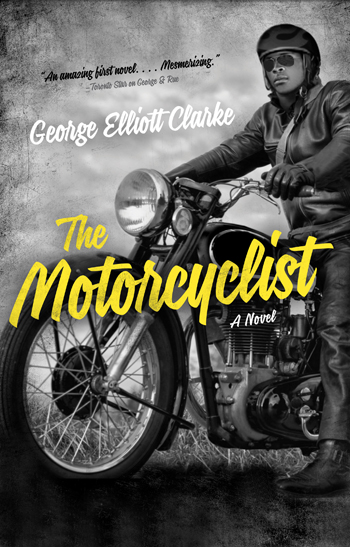 Clarke's books include George & Rue, longlisted for the IMPAC Dublin Literary Award; Execution Poems, winner of the Governor General's Literary Award for Poetry; and Whylah Falls, chosen for CBC's inaugural Canada Reads competition in 2002. He has also received the Dr. Martin Luther King Jr. Achievement Award (2004), the Pierre Elliott Trudeau Fellowship Prize (2005-08), the Dartmouth Book Award for Fiction (2006), and the Eric Hoffer Book Award for Poetry (2009) for his writing.

George Elliott Clarke is a member of both the Order of Canada (Officer) and Order of Nova Scotia. He was named the Poet Laureate of Toronto in 2008 and appointed as Canada's Parliamentary Poet Laureate in 2015.

Copies of The Motorcyclist, as well as some of Clarke's other works, will be available for purchase at the Mount Allison event from Sackville's Tidewater Books. Six lucky attendees will also receive autographed copies from the author, sponsored by the University's Centre for Canadian Studies (must be in attendance to receive, a draw will take place following the reading).