Building community connections 
Empowering students to make an impact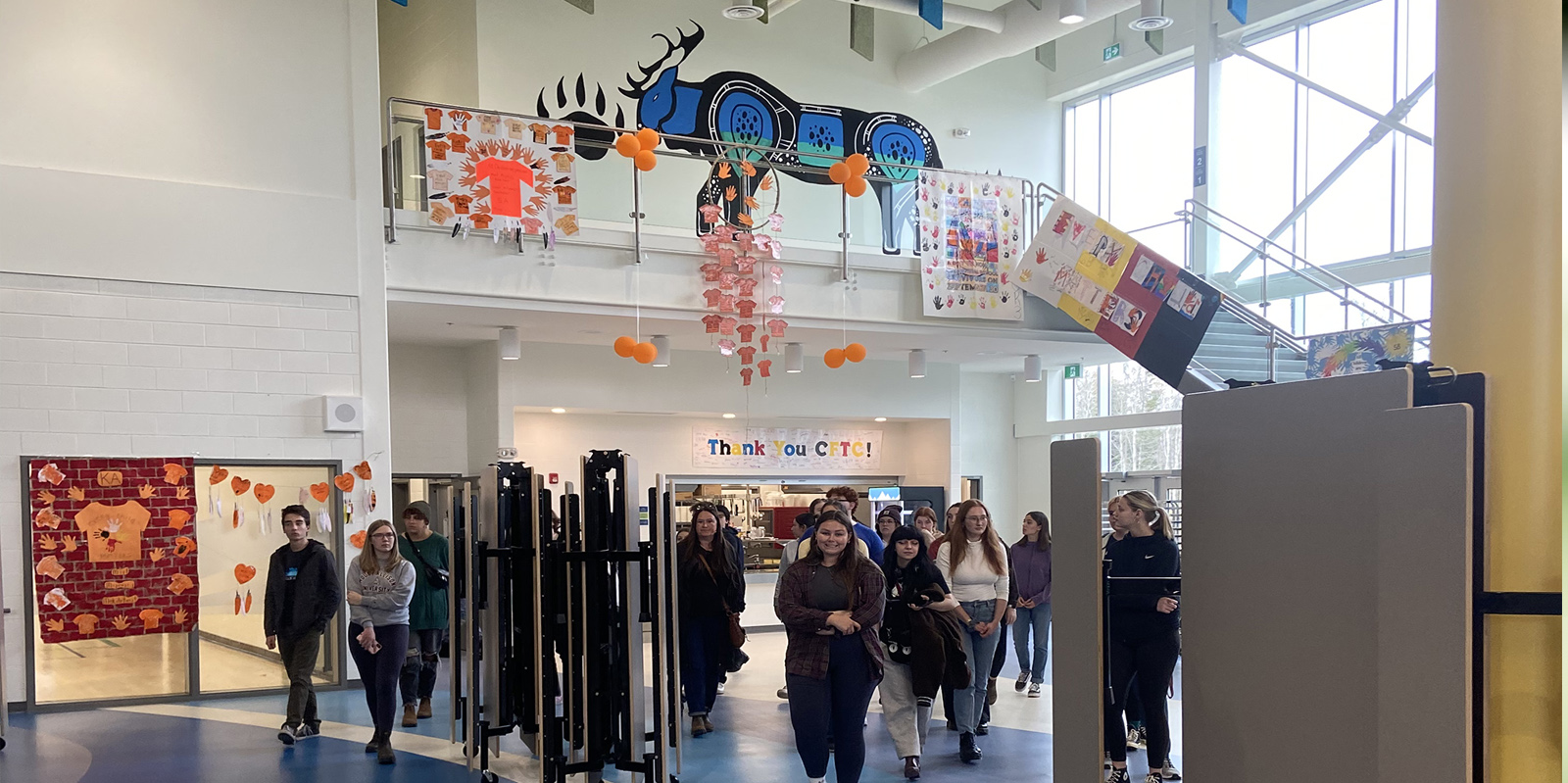 Last summer, Mount Allison piloted an optional two-week intensive teaching term before the start of fall term. The A-term was intended to facilitate a wider range of learning experiences, including field-based and off-campus components. One of the courses offered was Indigenous Community Assets, a cross-section of Community Engaged Learning and Indigenous Studies taught by assistant professor Sacha DeWolfe.

Formerly the Director for the Office of First Nation Education at the Department of Education and Early Childhood Development in New Brunswick, DeWolfe recently joined Mount Allison as part of the Canadian Studies department while pursuing a PhD at the University of New Brunswick.

The aim of the course was for students to engage with community members in Elsipogtog First Nation to identify assets and strengths already present in the community and find ways to foster their growth. Students stayed in the region for a week, connecting class concepts with their practical application in the community. "It's one thing to go to class for 45 minutes, three times a week, but immersing yourself in a community for eight hours a day… it changes the context," says DeWolfe. "Students realize that they don't have to learn in the classroom and then go out into the world. They can do both."

Based on conversations with more than a hundred community members, students created proposals for community-informed projects. These included a community calendar, a community garden, a life skills program, and even a designated space for spray painting. Their suggestions were presented to the community, who were invited to provide input.  

"It was clear we were not just prescribing solutions," says fourth-year international relations, sociology, and community engaged learning student Brooke Mazurkewich. "We were listening to community voices and engaging with them on the issues they identified." Though she admits it was intimidating at times, Brooke says the experience was more valuable than anything she could have learned from a textbook. "You're learning to facilitate meaningful conversations, which are tricky."

Third year-Commerce and biology student Chelsea Ansems also found that working with the community was beneficial to her learning.
"Students weren't told which answers to memorize, but rather encouraged to ask certain questions and try to solve problems based on the answers. I was able to learn for the sake of problem-solving, strengthening relationships, and determining creative solutions to real world issues, rather than learning for the sake of learning."
Students who were unable to participate in person were given the chance to work remotely with Esgenoopetitj First Nation, connecting with community members through virtual calls, social media, and text messages.
The structure of the A-term course enabled students to direct full focus on their projects instead of juggling the responsibilities of several courses. For Kennedy Wry, a fourth-year student in biology, psychology, and Indigenous studies, this made it easier to absorb the content.
"I felt I was able to delve more in depth in the material and also found it easier to connect with my peers, professor, and the people we were working with in Elsipogtog," she says. As a bonus, some students were able to reduce their course load in the fall, giving them more time to pursue other opportunities.
In learning by doing, students immediately saw the real-world impact of their projects, which was empowering for both the class and community members. "Learning really flourishes outside of the institution and the benefits of that for the students and communities—if you do it right—are immeasurable," says professor DeWolfe.
The next step for DeWolfe will be to implement the proposals, which she hopes to do as part of a community builder program with Indigenous youth in the communities next summer.