1950s-2020s Class Connections Fall 2021
Find out the latest news about your fellow Allisonians
Let us know your latest news by submitting a Class Connection for the Record!
---
1950s
JEAN GRIFFIN ('55) provides an update, "I worked as a chemist for five years for the City of Ottawa, civil service, before becoming a stay-at-home mom for two girls and a boy. During this time, I became a Girl Guide leader along with many positions at Division and Area Council levels as well. I had a wonderful experience taking six 15-year-old girls from across Canada on a month-long trip to West Australia for their 150th anniversary in 1979. I was a fire dispatcher for many years. An avid birdwatcher, I became a field naturalist and for approximately five years wrote a nature column for a local newspaper. As a field naturalist, I have travelled from the Arctic to the Antarctic and many places in between in the Americas."
LARRY BLACK ('58) writes, "Living in Barrie, ON, after 30 years in Ottawa makes me feel somewhat defused; but I am surrounded by two of my three children and all my grandchildren. My wife and I will celebrate our 60th anniversary in August, and I keep in touch with Sackville via the Tantramar Heritage Trust's White Fence and the MtA Record i.e. town and gown. Defused or not, my next book came out in September: Russia after 2020. Looking Ahead after Two Decades of Putin. More important was an eagle in golf yesterday."
The memory of ELIZABETH VENART ('59) was recently honoured by the Writer's Federation of NS with the naming of the Elizabeth Venart Prize, established in her honour as a writer and a mother by her daughter SARAH VENART ('90). 
---
1960s
KATE BRAID ('67) published her 15th book in October 2020. Hammer & Nail: Notes of a Journeywoman (Caitlin Press) is a follow-up to her memoir, Journeywoman: Swinging a Hammer in a Man's World (2012, Caitlin). Her next book will also be prose (essays) but will not be about construction! She's very happy living in Victoria, though as of next year when her husband retires, they'll be spending a lot more time on the Gulf Islands.
JAMES (JIM) INCH ('67) retired from a very fulfilling 49 years as a professional engineer and moved back to Nova Scotia.
Justice ROBERT WRIGHT ('67) retired after 23 years on the bench and a successful career in law that spanned over 50 years.
MURRAY BAILLIE ('69) writes: "On July 11, 2021, a birthday party was held for me in Halifax to celebrate the day, which was actually July 5. It was an all-day affair. I am now 80 years old, as hard as that is to believe. Photo taken by ALISON MACLEAN ('69) of friends from Trueman House, Second East. From left to right are: PAUL BROWN ('70); ALAN MACLEAN ('69); GORDON STEEVES ('71); and MURRAY BAILLIE ('69), cutting the cake.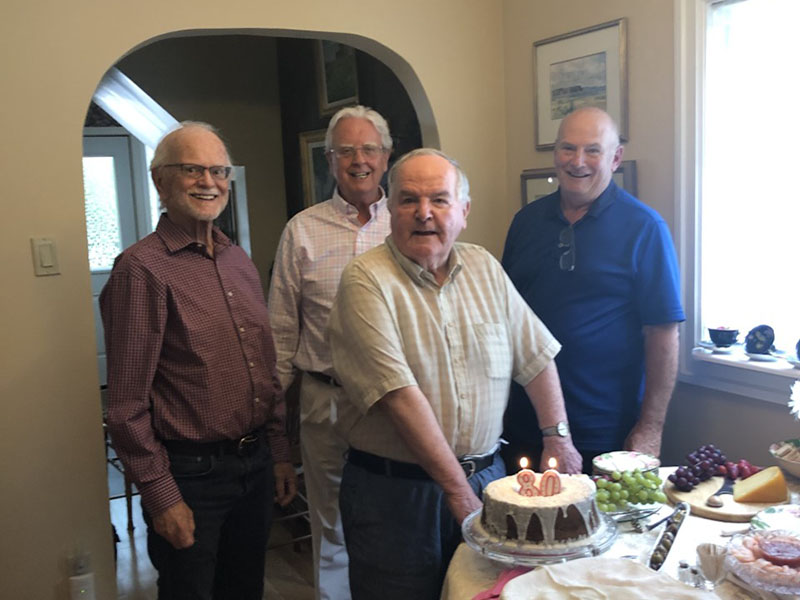 ---
1970s
RON BUCKLE ('70) writes, "I graduated in geology in 1970 and joined Ernst  & Young, formerly Clarkson Gordon ,on June 1, 1970. Little did I know I would stay there 'til 2005. I spent about half the time doing audits and the other half as an electricity consultant. At Cap, I ended up running their outsourcing practice, which had about 2,000 staff. I must admit that geology at MtA was harder than the CA degree, although the CA degree was an excellent way to see how business works. My first job in consulting was with Power Battery and so was my last. Since my stroke I have been back to MtA to hear the lecture in my name. I lived in Trueman House on the second floor, which suited me fine."
ALISON WYLIE ('76), Canada Research Chair in Philosophy of the Social and Historical Sciences at UBC, has been named to the Royal Society of Canada.
In the first week of August, McCain and McLean adventure tours hosted a week-long cycling tour through Nova Scotia, which included seven Mount A alumni! From left to right, SCOTT MCCAIN ('78), LESLIE MCLEAN ('81), JOHN MOORE ('79), SUE MCQUINN ('83), CATHERINE JOHNSTON ('81), BRIAN JOHNSTON ('77), and JIM BLACKMORE ('81).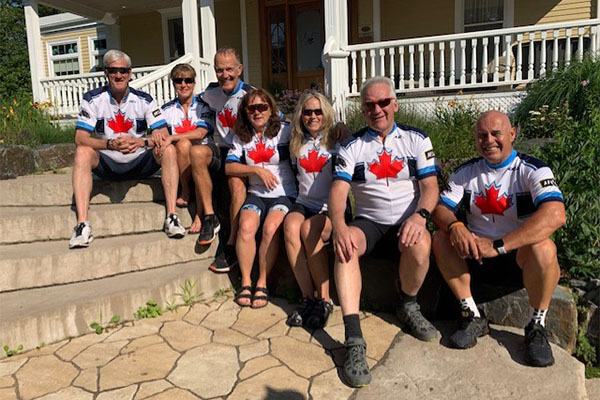 DONNA COADY ('74) writes, "It will be 50 years in September since the four of us met at MtA. Front: MEREDITH FRASER ('74) and KAREN (BARTLETT) O'TOOLE ('74). Back: DONNA LEE (DURDLE) COADY ('74) and LORNA (MARKS) SIBLEY ('74). Taken at Karen's cottage. Great friends, great day. Aug. 27, 2021."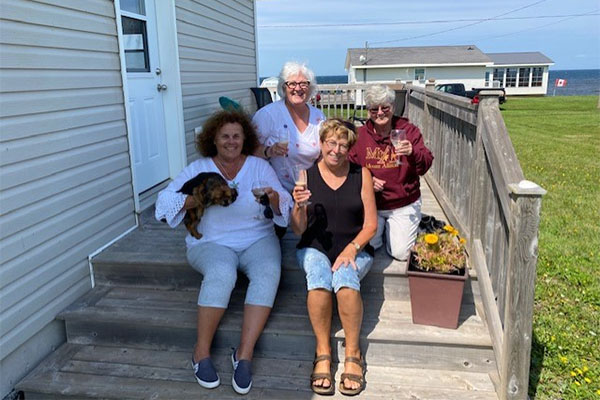 JOHN MOORE ('79) gathered with some Mount A varsity hockey alumni at Digby Pines in July. From left to right: PETER HAZLEHURST('78); BILL KELLEY ('77); SCOTT MCCAIN ('78); JOHN MOORE ('79); REV. BILL BRENNAN ('78); FRASER LIVINGSTONE ('75); and ALAN LEARD ('76).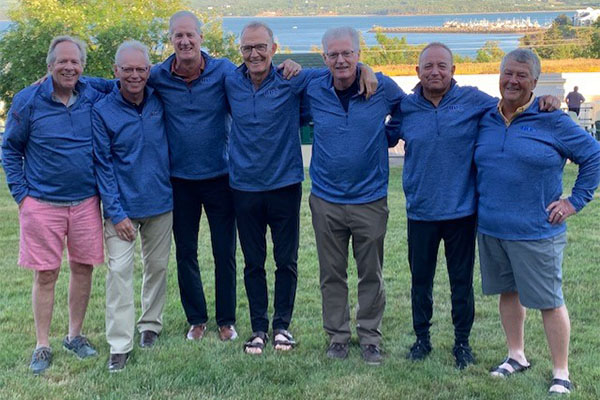 12 Varsity hockey players from the 1970s gathered in Thunder Cove, PEI this summer. Second on left JOHN MOORE ('79), to his right, STEVE TREVOR ('73), PETER MITCHELL ('84), RICK PRYDE ('75), ROSS HENDERSON ('75), SCOTT MCCAIN ('78), FRASER LIVINGSTONE ('75), BILL SANFORD ('75), ALAN LEARD ('76), BILL KELLEY ('77), PETER HAZLEHURST ('78), and JIM CLARK ('76).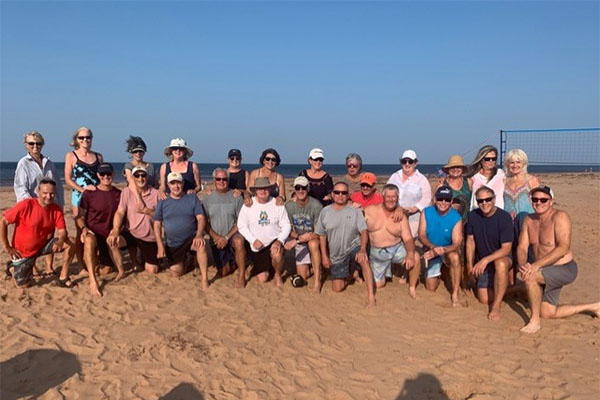 ---
1980s
S. ELIZABETH ROSE ('81) writes, "Since studying Fine Arts at Mount Allison, I entered the corporate world. After exploring advertising, law, and big-ticket leasing, I became a chartered investment manager. After 25 years in institutional investment management, based in Toronto and Calgary, I shifted gears and wrote a book about a lifetime of paranormal experiences. I spent the next decade studying and practising Tibetan Buddhist meditation, various forms of metaphysical hypnosis, and energy healing. Currently, I'm living in New Brunswick, writing a second book on consciousness exploration, plus working online with clients around the globe. I plan to put my Fine Arts degree to work by illustrating my second book. My mother, MARION (BETTY) ROSE ('53), is 90 years old and suffering from memory loss. However, she's retained some of her long-term memory, is in good spirits, and relatively good physical health. After attending Saint John High School, she studied Applied Arts at Mount Allison. One of her teachers was Alex Colville. He suggested she study Fine Arts. However, she became a silversmith instead, taught silversmithing across the Maritimes, then married an Air Force pilot and had two daughters. After decades of travel in the Air Force, overseas and across Canada, the family moved to Burlington, ON where they owned and operated a small fruit farm. In 1988, she moved back to Saint John and became a fine artist with the Saint John Art Club, as Mr. Colville had suggested.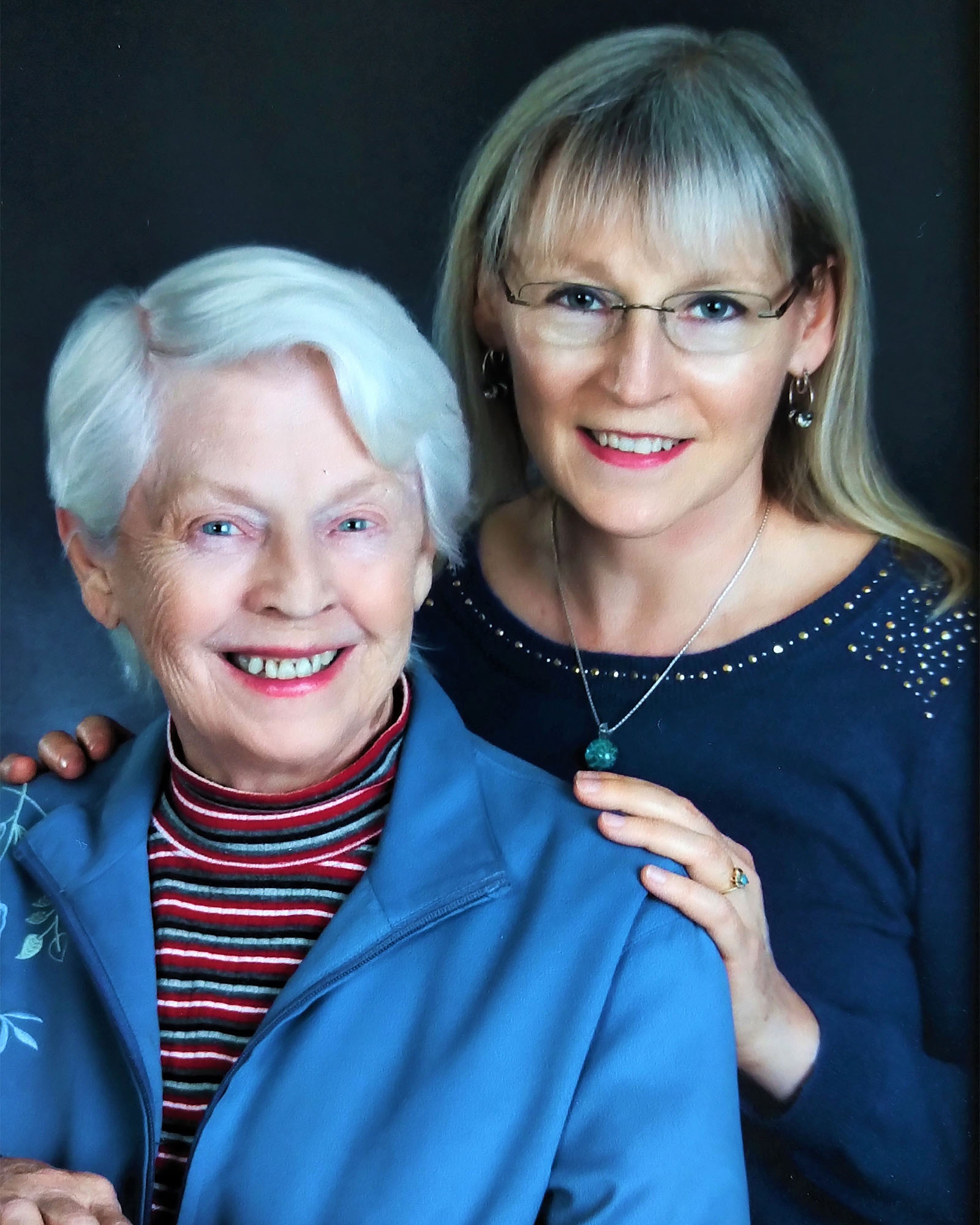 MELANIE BROWN ('85) writes, "Splitting my time between Geneva and Paris. Got married in Paris four years ago and became a partner in a digital training company one year later. Work used to include global travel and now requires more imagination and Zoom backgrounds!"
CAROLINE (LULHAM) SHARP ('86) was involved in the 2021 Olympics as the sport communications lead, Tokyo and Beijing.
DONNA VIERIRA ('87) has been appointed to the board of directors at Choice Hotels. In her current role as chief commercial officer at Sallie Mae, Donna oversees the company's top line revenue growth, credit, pricing, and loss mitigation, as well as products, sales, marketing, customer and digital experience, and business development.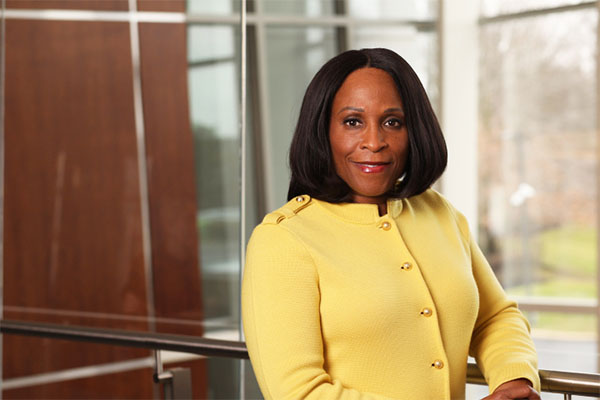 Congratulations to MICHAEL BOUDREAU ('89) and BONNIE HUSKINS ('85) on the publication of their co-authored book, Just the Usual Work: The Social Worlds of Ida Martin, Working-Class Diarist You can also check out their new podcast about the book at The Champlain Society.
---
1990s
Congratulations to AMANDA PETERS ('99), who was among five Canadian writers named Writer's Trust 2021 Rising Stars.
TOM RYAN'S ('99) novel, I Hope You're Listening, was awarded the 2021 Lambda Literary Award for LGBTQ Mystery. The winners of the awards are selected by a panel of more than 60 literary professionals from more than 1,000 book submissions from over 300 publishers.
Former Mount Allison Chancellor and anchor of CBC's The National, PETER MANSBRIDGE'S (LLD '99) new book Off the Record was released in October by Simon & Schuster Canada.
Congratulations to friends ANGELA PETER-PAUL ('99) and FLORENCE MAZEROLLE ('99), who have published a picture book series that teaches Mi'kmaw and Wolastoqey languages to New Brunswick's schoolchildren. Their work was featured by CBC NB this summer.
---
2000s
In August 2020, DR. VICTORIA LAMB DROVER ('05) accepted the appointment of director, strategic communications at the Saskatchewan Indian Institute of Technologies. Dr. Lamb Drover is excited to lead advancement at this important provincial post-secondary institution.
HENRY ADAM SVEC ('05) published his first novel, Life is Like Canadian Football and Other Authentic Folk Songs, released by Invisible Publishing.
Congratulations to GINETTE GAUTREAU ('09), The New Brunswick Multicultural Council's new Executive Director.
---
2010s
Congratulations to DR. CAYLEIH ROBERTSON ('10) on receipt of the prestigious Cameron Award from the Canadian Society of Zoologists (CSZ) for the best PhD thesis in the country this year.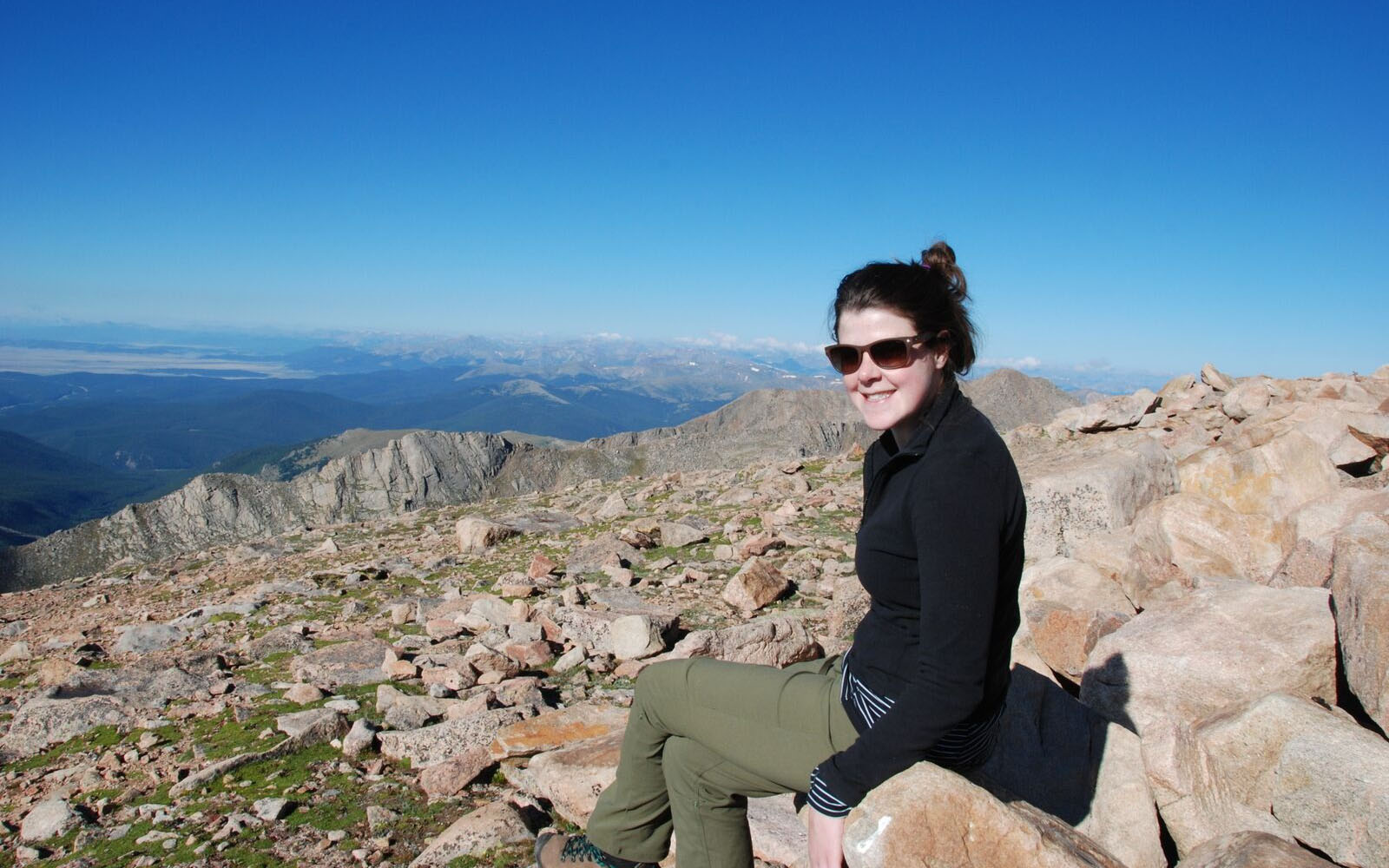 WILL RUSSELL ('10) has joined the Ontario-based law firm, Sport Law. Sport Law provides legal and consulting services to sports bodies across Canada, with many clients found in the Maritimes. He is the first lawyer with this specialty in Halifax.
Shout out to DAVID SUMMERBY-MURRAY ('13), who was featured on the Canadian Red Cross blog for his volunteer work as a local emergency response volunteer.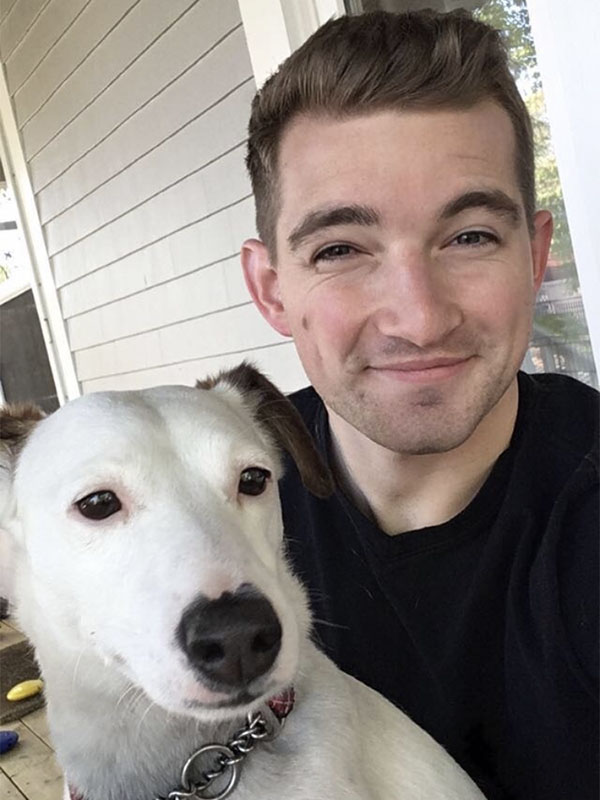 RYAN MITCHELL ('14) writes, "I'm happy to announce I've graduated from a master's program in international development (with a concentration in climate change) from Clark University in the U.S. To everyone I knew at Mount A, I hope you are all doing well and please stay in touch."
PATRICK ALLABY ('15) published his second graphic novel, The Water Lover, with Nova Scotia publisher Conundrum Press. The graphic novel chronicles the experience of being diagnosed with Type 1 diabetes during undergrad. It comes two years after Martin Peters, a work which also focuses on living with diabetes.
JAMIE DALGLEISH ('17) writes, "Moved to Maine! Originally from New York City, I recently relocated to the Pine Tree State and, after spending the last few years working on tall ships, am currently studying for the LSAT. I'd love to connect with other Allisonians in the Northeastern U.S."
Congratulations to CYDNEY KANE ('17) and JAMES GORMAN ('17), who are excited to have joined Burchells LLP in downtown Halifax as associate lawyers. Cydney's practice will focus primarily on litigation, while James will practice both litigation and transactions.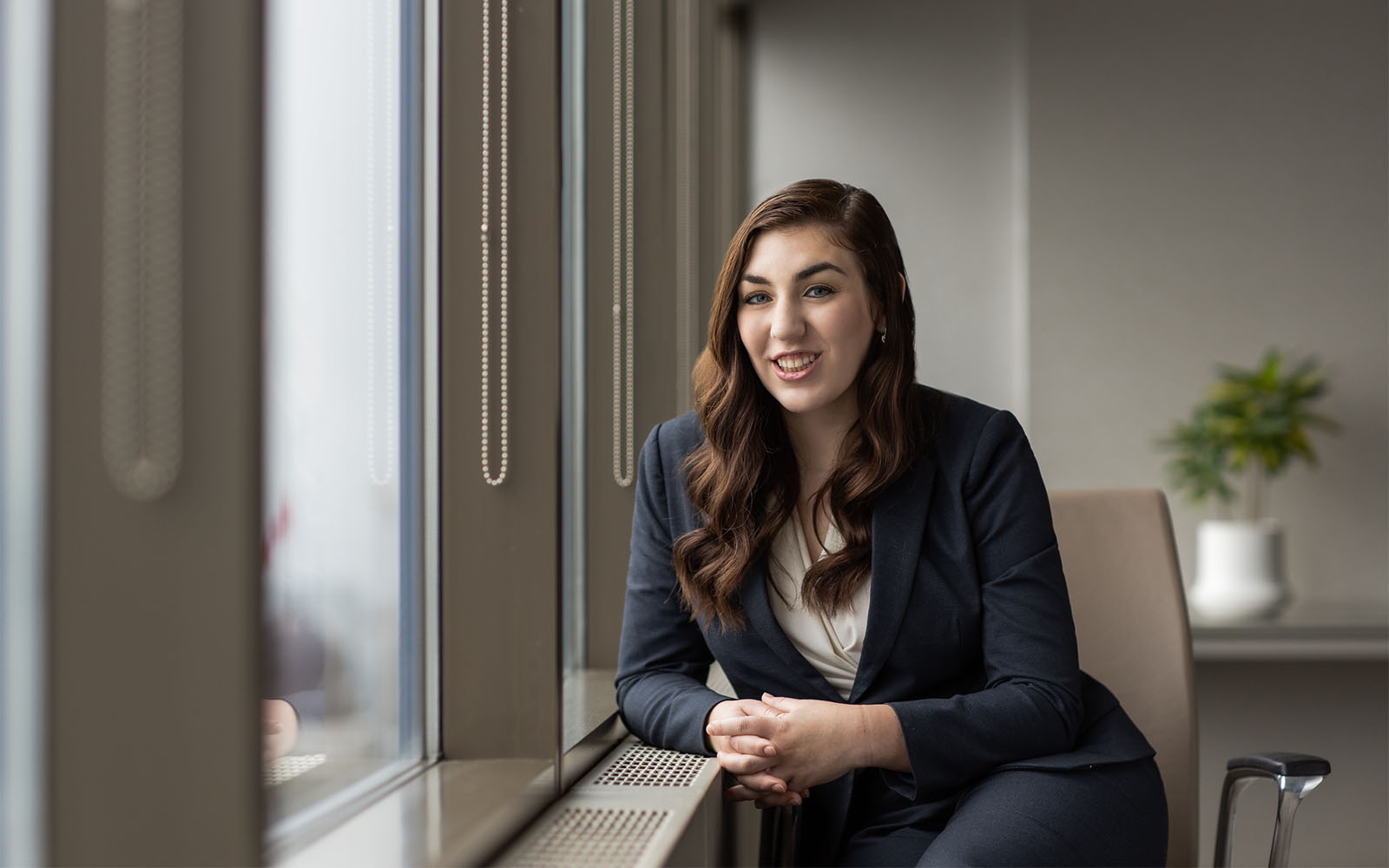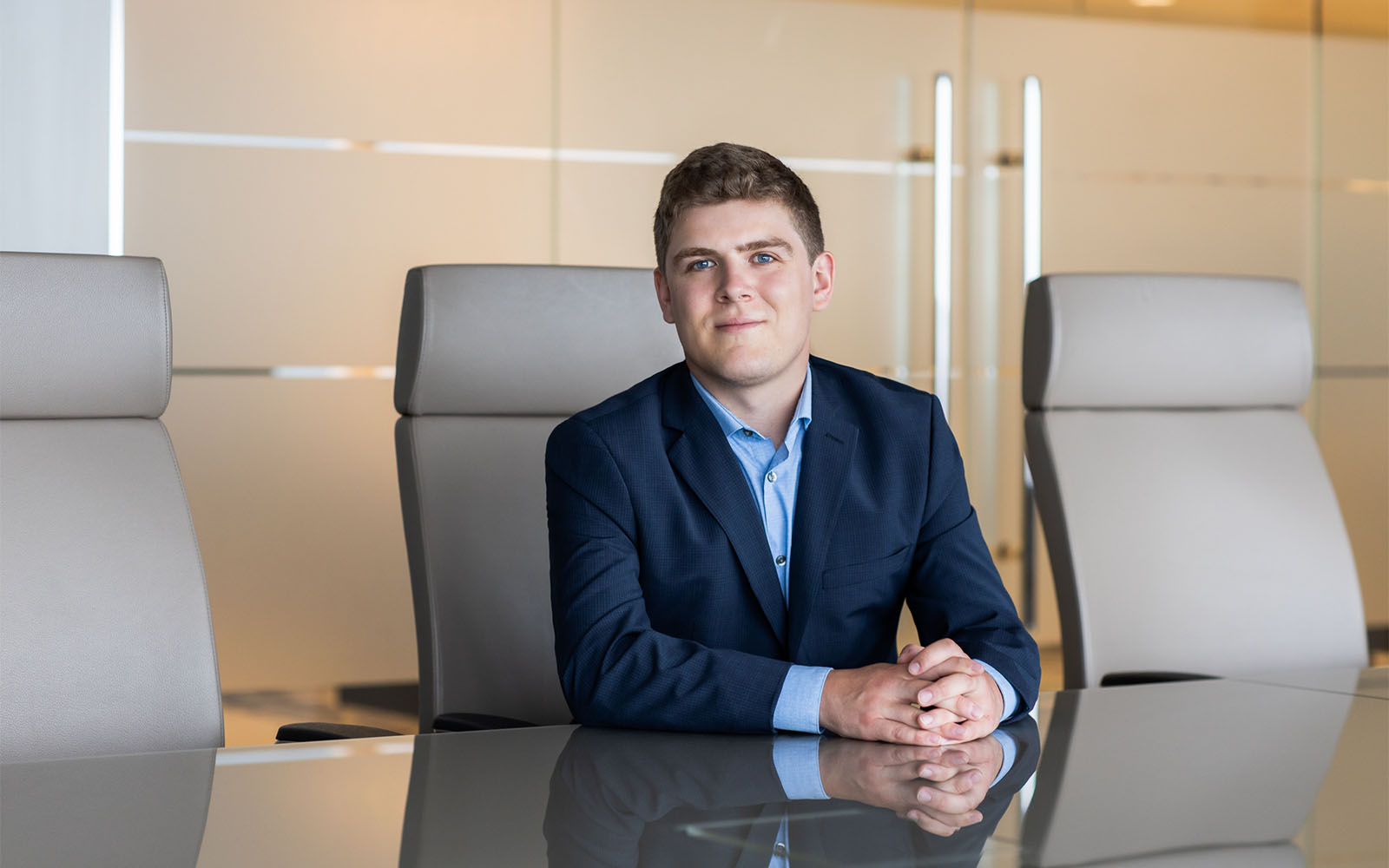 NATHAN SALMON ('17) @salmnat is a spray paint artist whose work pictured here reflects his time studying at Mount A.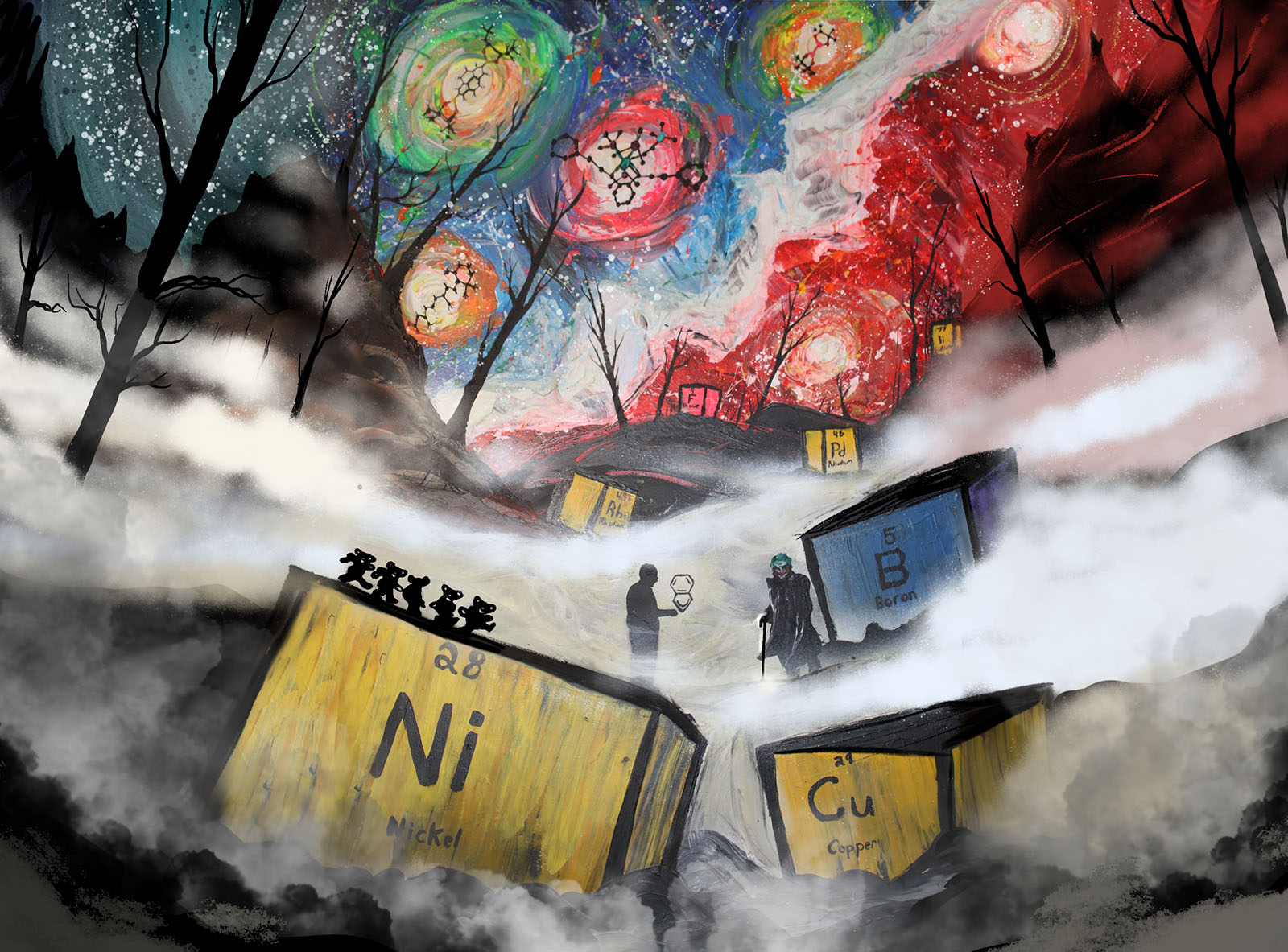 JENA MCLEAN ('18) has been named Theatre New Brunswick's 2021 Artist in Residence. Congratulations Jena!
Congratulations to 2018 grads MEGHAN GAUDET and RENEE MARIE SAVOY, who are among 20 candidates in the CPA Professional Education Program who successfully completed the May 2021 New Brunswick Common Final Examination (CFE).
Congratulations are also in order for CONNOR HIGHAM ('18), who successfully wrote the May 2021 Nova Scotia Common Final Examination (CFE).
---
2020s
Congratulations to RUTH CURRY ('21) who was featured by CBC Arts as one of 13 emerging artists from the Class of 2021 for her exceptional student photography.