2016 Alumni Award Winners
Recognizing a few of our most commendable alumni including James "Bud" Mann ('57) , Ron Strange ('59) , Marcie Meekins ('12), and Marie Hackett ('54)
The Alumni Board recognized a few of our most commendable alumni for the important efforts they put towards their community during Reunion Weekend's annual Alumni Banquet.
JAMES "BUD" MANN ('57) of Unionville, ON received the Charles Frederick Allison Award, recognizing outstanding contributions to Mount Allison. Upon graduating from the Commerce program Mann dedicated his 33-year professional career to working in the offices of CIL. His personal time has been devoted to supporting both the University and establishments beyond it, indulging in award-winning work for outstanding humanitarianism for the Markham Lions' Club, and educating young professionals with Junior Achievement of Canada.
"It's an honour to receive this award. It was a shock," Mann jokes, "But an honour."
He now volunteers as a life class officer, President for the Class of 1957.
"I think it's good to feel connected to the school. We try to inspire people, inspire them to come back."
RON STRANGE ('59) of Bowen Island, BC also received the Charles Frederick Allison Award. He credits the University not only with introducing him to his wife, Barbara (Hendry) Strange ('59), which he calls "the biggest break of all," but also changing him fundamentally.
"Once you get an education you become a different person... That's something I'll always be grateful to Mount A for."
Participating in numerous reunions, supporting a Class of 1959 bursary, organizing joint class reunions and more, Strange has always stayed involved. Between his family, his best friends, and his career as a chartered accountant, Strange emphasizes he would have lead a drastically different life had he not attended Mount Allison and as a result feels he and Barbara "owe so much to the University."
MARCIE MEEKINS ('12) of Springhill, NS received the Contemporary Achievement Award, recognizing outstanding achievements early in her career. As the executive director for the Anne Murray Centre and a member of multiple committees in the community of Springhill, Meekins is passionate about her neighbourhood.
Legendary Canadian songstress Anne Murray, friend and employer to Meekins, describes just some of her accomplishments: "She has worked tirelessly to raise funds and secure grants to keep the Centre afloat. She has set up regular free school visits, music programs, variety shows with local talent, contests etc., all designed to include the town in the day-to-day activities of the Centre."
Meekins is also negotiating with the National Music Centre in Calgary to write a school program for children to supplement their Atlantic Canadian identity, connecting music to their history.
With her mother, Sandra Meekins ('82), being an alumna, she grew up being inspired by Sackville and enraptured by Mount A.
"The pride they felt in their small town, it was something that I wanted to rekindle for mine. The vibrant community of arts and culture here needed to be brought home to Springhill," she says.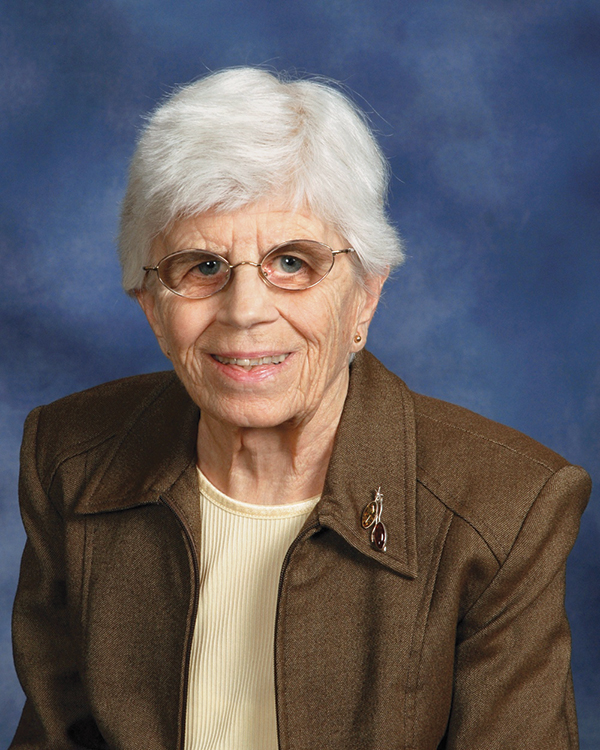 MARIE HACKETT ('54) of Nepean, ON received the Lifetime Achievement Award in recognition of outstanding achievement by an alumnus or alumna in their community. Despite obtaining her degree in the Arts, Hackett pursued a rather different career.
She became a registered nurse in Halifax in 1957 and earned her Bachelor in Religious Education from Emmanuel College in 1961.
In 1990 Hackett volunteered for a two-year program, providing healthcare in a small hospice for cancer patients in Kingston, Jamaica. Deciding that her work was not yet done, she stayed for the next 13 years developing a local home visitation nursing service.
She uses her relationship with local churches to support this and a school for four and five-year-olds in Dallas, Jamaica. Hackett also runs a "Granny Group" of volunteers for the Stephen Lewis Foundation. She regards her work as "the highlight of [her] life," and Mount A as "the broadening experience with big influence on [her] career and personhood."
Top photo caption: (l-r) 2016 Alumni Award winners Ron Strange ('59), Marcie Meekins ('12), and Bud Mann ('57) with Alumni Board President Christina Vroom ('96) at the Alumni Banquet held on Reunion Weekend.