Raven Elwell Stephens ('21) combines Indigenous teachings, makeup artistry in new book
Like many teenagers, Raven Elwell Stephens ('21) had a fondness for makeup.
"I remember purchasing my first palette at Sephora, it was a special edition of some kind, I think I still have it," she says, laughing. "It was something I did for fun with my sisters — playing with different techniques we would find on YouTube."
Fast forward just a few years and Elwell Stephens has used this incredible talent to bring Indigenous culture and teachings to light in a new book.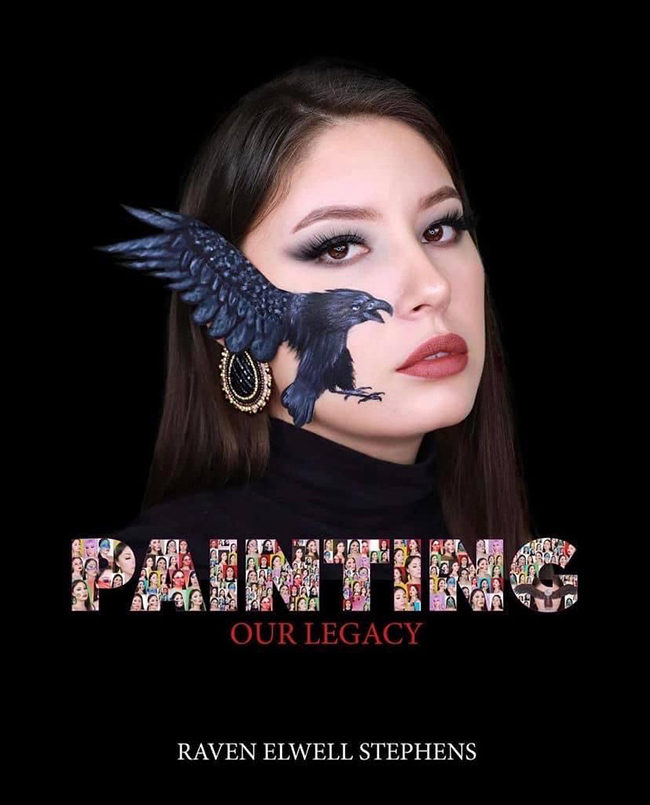 Painting Our Legacy was published in 2022 by New Brunswick-based Monster House Publishing. With the support of Future Wabanaki and Mount Allison, Elwell Stephens worked on the project for more than a year, carefully researching Indigenous teachings and drawing from her own personal experience. 
While honoured to share so many stories from her childhood, as well as other important teachings from her research, Elwell Stephens' has made her inaugural publication a true work of art, using makeup as an artistic medium for the book's illustrations.
"I started with the stories I knew, those I had heard as a child from Elders in my family and community," she says. "There is a lot of symbolism in Indigenous stories, particularly around plants and animals. It's important to know this history and context. This book features fairly well-known symbols such as the medicine wheel and the seven sacred teachings. I also had the opportunity to research less-known symbols and petroglyphs as part of the project."
It was Mount Allison's Indigenous affairs co-ordinator, Patty Musgrave-Quinn, who planted the seed to see Elwell Stephens' makeup talents become part of the book.
"As I got to know Raven and watched her make up looks on Instagram, I realized just how creative she is. We chitchatted about how she could produce a book with her makeup looks and her cultural and traditional knowledge as a Mi'kmaw woman," says Musgrave-Quinn. "She chose the teachings that were important to her and designed her own 'looks' to accompany them. There was a certain amount of persuading required as she is quite a quiet and humble person, but once she began, she had the most incredible ideas. I am super proud of her and all she has accomplished with her dedication and commitment and by always putting academics first."
Written for all ages, Painting Our Legacy includes short stories and narratives on Indigenous Medicine and Teachings, the Seven Sacred Teachings, Legends and Mythology, and Symbols and Petroglyphs. Each story includes an original illustration, using the artistic medium of makeup.
When asked if she has a favourite, Elwell Stephens says that's a tough question to answer. But there is one that holds a special connection.
"I love the story of the Raven [The Raven Steals the Light]," she says. "This is one from my childhood. Like many Indigenous stories, it varies by region, so I have shared the version I know, but there are many versions across Turtle Island, some with crows or other animals, which can change the symbolism in a story."
If you think completing a project of this magnitude in your last year of undergraduate studies sounds daunting, you're right. But, along with being an honours environmental science student (with minors in Indigenous studies and biology), Elwell Stephens worked on a number of campus and community projects throughout her time at Mount Allison.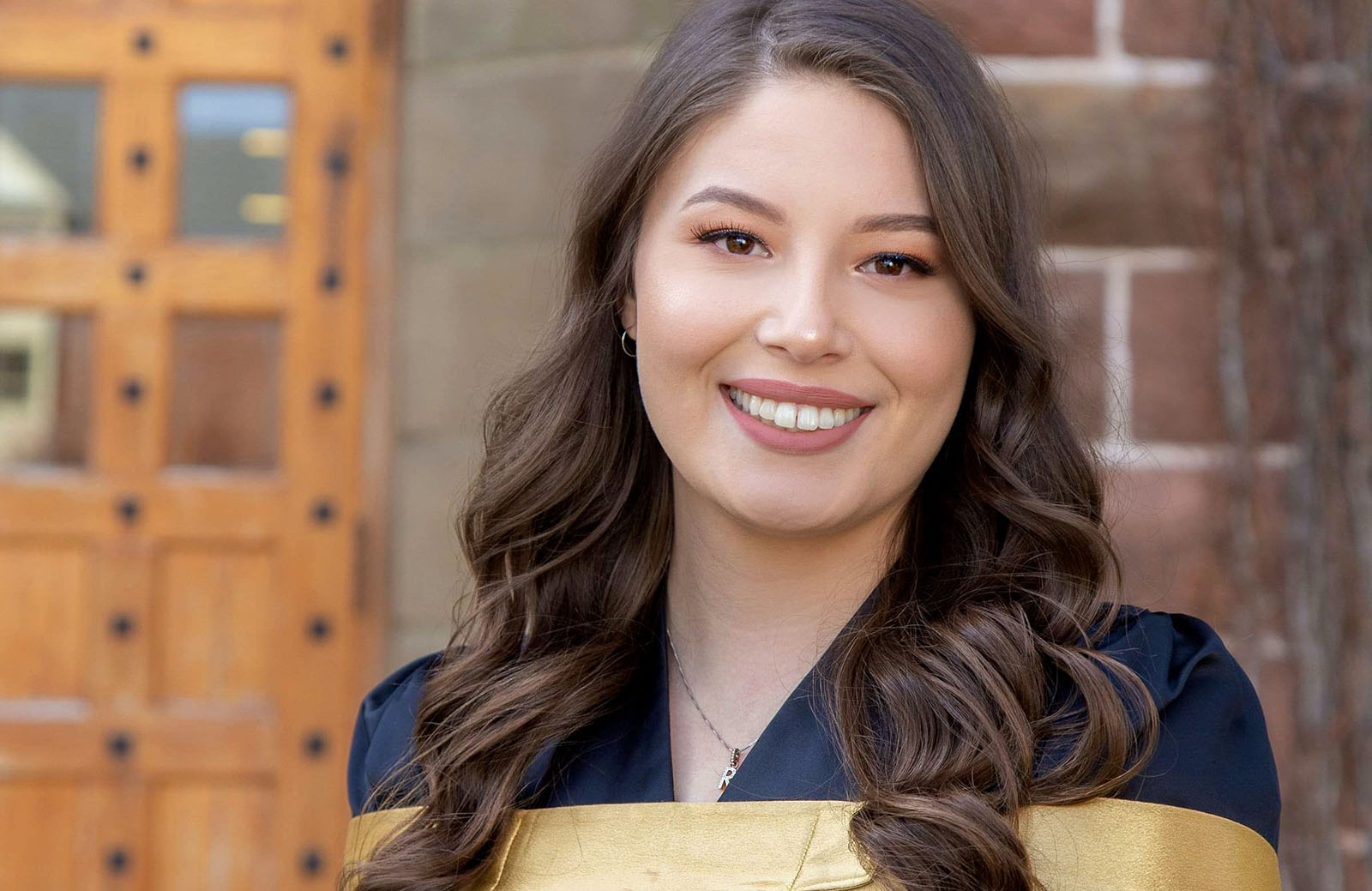 "Throughout my time at Mount Allison I was involved with the Indigenous Students Support group, and served as its president for two years. This connection allowed me to balance my academics with other activities and stay in touch with my Mi'kmaw culture."
Elwell Stephens also volunteered with the Atlantic Wildlife Institute, a wildlife rehabilitation non-profit just outside of Sackville. In 2019, she worked as an intern with the support of Future Wabanaki, to establish Mount Allison's first Indigenous Gardens on campus. The Indigenous Gardens project has grown since then, with several local plants and trees added and labelled with signage sharing their traditional uses and cultural significance in Mi'kmaq, French, and English.
Elwell Stephens has lived in Eskasoni and Millbrook First Nations in Nova Scotia. She is currently completing her master's degree in marine management at Dalhousie University.
The Alumni Engagement Office, in partnership with Mount Allison's Office of Indigenous Affairs and Future Wabanaki, will hold a virtual book launch and celebration for Painting Our Legacy on Tuesday, Feb. 22, 2022 from 2 p.m.-3 p.m. Atlantic. Register to attend the book launch.
Painting Our Legacy is available through Monster House Publishing and at the Mount Allison University bookstore.