Commerce student Bryden MacDonald partners with Town of Sackville and Experiential Learning to create Maritime Paddle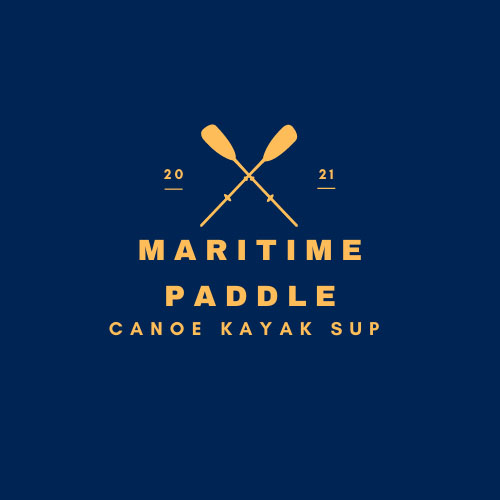 Fifth-year Commerce student Bryden MacDonald spent this past summer on the water at Silver Lake in Sackville as one of the owner/operators of Sackville's latest entrepreneurial venture — Maritime Paddle.
The idea for the business came from the Town of Sackville, which was the winner of the 2021 Community Better Challenge by ParticipPACTION, earning them $15,000 and the title of New Brunswick's most active community. Through public consultation, community members expressed a keen interest in putting this money towards kayak, canoe, and paddle board rentals at Silver Lake. The Town purchased the equipment and provided a building to host the rental business at Lillas Fawcett Park located in Middle Sackville on Silver Lake.
Soon after, a partnership was formed with Mount Allison's Experiential Learning & Career Development Office to engage students to get the business up and floating.
"I have always enjoyed camping and the outdoors, including kayaking and canoeing, so this idea was a no brainer for me," says MacDonald, who also partnered with classmate Riley Oremush ('22).
MacDonald received a Reisman Launch Award of $15,000 through Experiential Learning & Career Development to support his full-time summer internship and to cover the costs associated with launching a business, including insurance and legal fees, additional equipment, merchandise, and marketing and promotions. He was also able to hire two summer students, Lucas Cormier and Bailey Cameron.
"Silver Lake is a great attraction in Sackville because it is rare to find lifeguard supervised fresh water," says MacDonald. "Over the summer, with word of mouth, we saw a lot more people coming out just to see us."
Manager of Experiential Learning Jessica Hughes says, in most cases, the major barrier to starting a business like this is the initial start-up cost.
"The partnership with the Town created a supportive environment for Bryden and his co-founder Riley to take a shot at building and running a business."
Under the mentorship of Hughes and Sackville's Manager of Recreation Programs and Events Matt Pryde, MacDonald and Oremush spent the 2021-22 academic year learning about entrepreneurship through Experiential Learning's Think Inc. Modules, working on their business model, developing partnerships, and designing programming — with an official launch in May.
MacDonald says what he will take away from the experience of being a business owner, instead of just an employee, are leadership and social skills.
"I would have considered myself more of a go with the flow, follow someone else kind of person, but now, after this experience, I am more of a leader."
Hughes believes this entrepreneurial experience will have a lasting impact on the students' personal and professional lives, which wouldn't be possible without donor Heather Reisman (LLD '10) through the Gerald Schwartz and Heather Reisman Foundation.
While future plans for Maritime Paddle are uncertain, MacDonald would like to see the business continue in the hands of students.
You can find out more about Maritime Paddle on Facebook and Instagram.