Rising to the challenge of the pandemic
Kimberly Stephens ('00) helps lead a Maritime biotech company on the cusp of COVID-19 treatment
In high school at Tantramar Regional High School in Sackville, NB, Kimberly Stephens wanted to be a scientist working towards a cure for cancer. At Mount Allison, she chose a different path of Commerce and accounting, then achieving her CA designation. Today, she has fused those two worlds together as chief financial officer of Appili Therapeutics Inc. — a biotech company focused on new drug development for infectious diseases based in Halifax, NS.
"It's the best of both worlds," she says. "I am utilizing my experience with finance in an industry that has the potential to develop treatments or cures for diseases that people are struggling with."
Appili Therapeutics has rose to the challenge of the pandemic as one of the first Canadian companies to get Health Canada approval to initiate a clinical trial to test a medication against COVID-19. In partnership with Dr. Reddy's Laboratories Canada and Dubai-based Global Response Aid FZCO (GRA), the group is currently working on multiple clinical trials, including a Phase 3 clinical trial that is evaluating the drug as a treatment for mild to moderate COVID-19 patients. The drug was originally presented in January 2020 to Appili from a pharmaceutical company in Japan as a potential treatment for Lassa Fever — a neglected tropical disease found in the Middle East and Asia — but took on a whole new potential significance as the pandemic hit.
"Even though the vaccine is being rolled out, they are unfortunately not 100 per cent effective," says Stephens. "We believe COVID-19 will be around like the flu and, paired with the vaccine, this drug will offer another type of treatment and prophylactic."
The drug Favipiravir is also currently being trialed in long-term care facilities in two ways — as an antiviral to treat mild and moderate symptoms in those who have COVID-19 and additionally as a preventative treatment for those who may have been exposed to the virus. The antiviral treatment for COVID-19 patients is aimed at lessening symptoms and helping patients get healthier faster. The prophylactic study is testing to prove that if taken early enough, someone with exposure to the virus could experience no symptoms at all.
Stephens came to Appili from IMV Inc. (formerly Immunovaccine), where she became chief financial officer of the company at just 32. She helped raised more than $40 million in equity financing and government grants and was instrumental in IMV's graduation from the TSX Venture Exchange to the TSX and listing on the OTCQX in the U.S.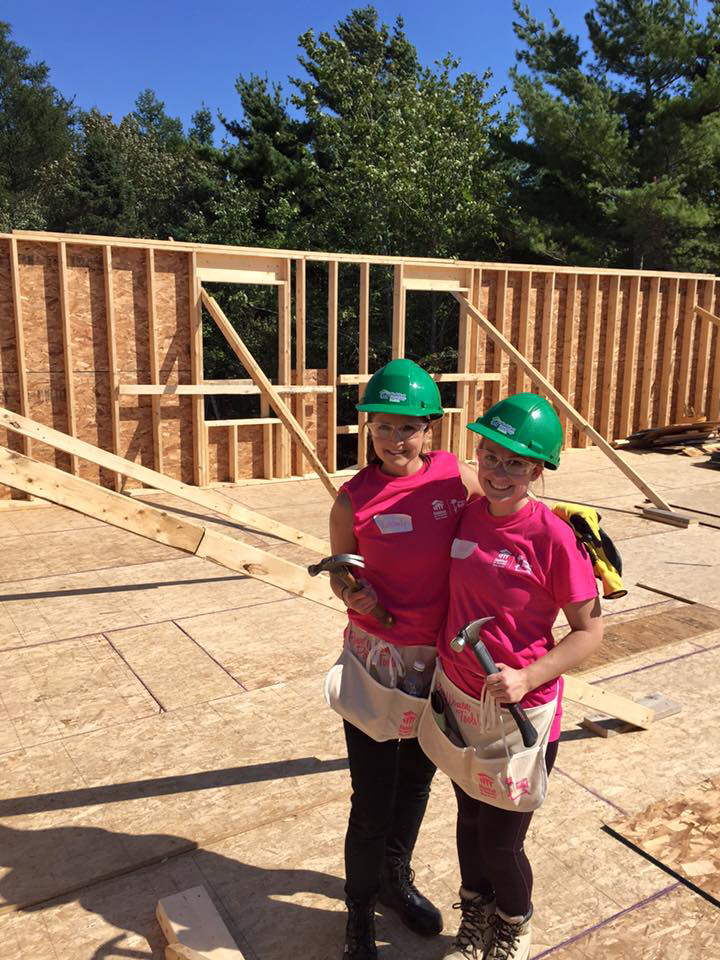 "It was definitely intimidating when I started, but what I have come to learn over the last 10 years is to be comfortable being uncomfortable and to be confident enough to admit when you don't know something," she says.
Stephens joined Appili Therapeutics Inc. with the intent to take the company public, which she did in 2019, and is currently preparing to list on NASDAQ when the time is right.
An avid volunteer, Stephens was most recently a director (and past-chair) of Habitat for Humanity Nova Scotia for over seven years and was the President of the Atlantic chapter of Financial Executives International for the past two years. She has also served as treasurer of BioNova — Nova Scotia's life science/biotechnology association — and has been a Big Sister with Big Brothers Big Sisters for over 10 years. She will be joining the Board of Directors of the Halifax Chamber of Commerce in May and is looking to join another non-profit board over the next six months.
"I like to volunteer a lot because I want to give back," she says. "Later in my career when I recognized I had a better work-life balance, I didn't want to waste my free time. I've learned so much about leadership and what motivates people from volunteering that I, in turn, bring into my professional life."