'All they thought we were teaching was sewing and cooking'
Dr. Doris Runciman (1919)'s scientific approach to home economics turned out doctors, dietitians, teachers, and other professionals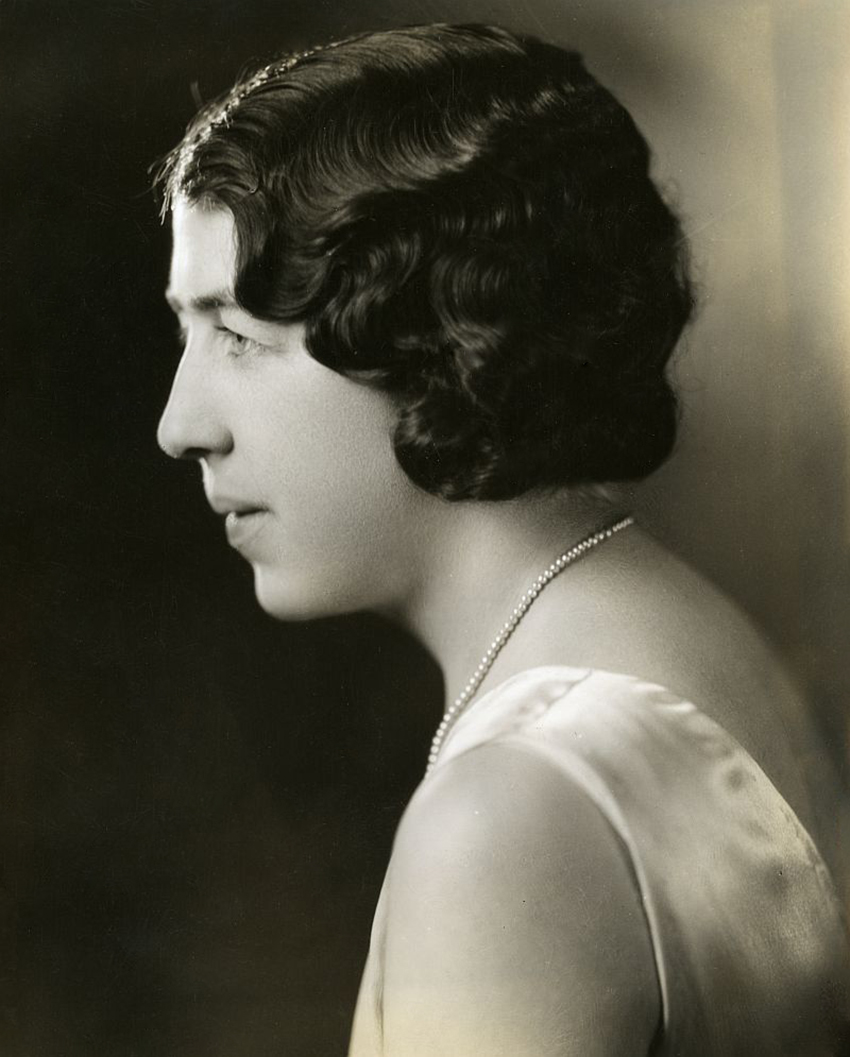 For decades the Mount Allison Department of Home Economics was known throughout the region, and indeed across the country, for the quality of its graduates.
This was almost entirely due to the efforts of Dr. Doris Runciman, who served as head of the department from 1930 to 1965.
Runciman treated the study of home economics as a science, rather than an entirely practical course of study. Students in the nutrition stream, in particular, went through a rigorous course of study that included courses in chemistry.
"When the degree was set up, it was very difficult to get somebody in the Chemistry department to teach biochemistry," Runciman noted in a February 1979 interview with former Mount Allison history professor, Dr. John Reid, author of Mount Allison University: A History. "But to my mind that is one of the most important of the chemistries because it is applied chemistry, to living. And while all these other cosmic rays and all these things are important, to me health — if you haven't health, you have nothing."
Runciman was the first woman to become a full professor at Mount Allison. Born in Annapolis Royal, NS, she graduated from the Mount Allison Ladies' College in 1919 with a diploma in home economics and taught as a junior instructor from 1921 to 1926. She left Mount Allison to pursue a Bachelor of Science degree at Columbia University, then taught for two years at the Connecticut College for Women.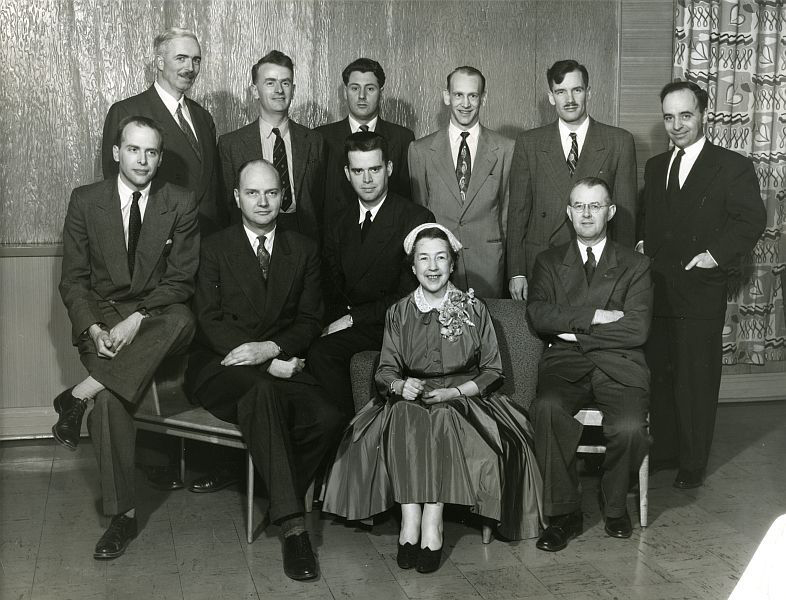 She continued her studies after returning to teaching at Mount Allison and earned her master's from Columbia in 1934. She was one of the first Marjorie Young Bell Fellows at Mount Allison in 1955 — a group that included Alex Colville ('42) and Arthur Ebbutt ('32) — the only woman among 11 fellows.
But home economics wasn't always an easy sell to the other members of faculty.
"Some of the younger men from Oxford and Cambridge, they turned their noses up, so to speak, at food work, instead of understanding the scientific aspects of food, which I tried to teach," Runciman told Reid. "All they thought we were teaching was sewing and cooking."
Runciman never married, but her students were her family.
"When each one graduated, I felt that she was my own," she told Reid. "So, when I say I am an unclaimed jewel, I have a lot of children out in the wide world whom I am very fond of. You have no idea."
One of the students of whom she was most proud was The Hon. Dr. Marilyn Trenholme Counsell ('54, LLD '00), who graduated magna cum laude with a Bachelor of Science in Home Economics with a major in nutrition.
"She had an incredible and profound influence on me," Trenholme Counsell says. "She was very much a scientist and that was inspiring to me."
Trenholme Counsell continued her studies at the Royal Victoria Hospital in Montreal and became a registered dietitian, then earned a master's in nutrition at the University of Toronto.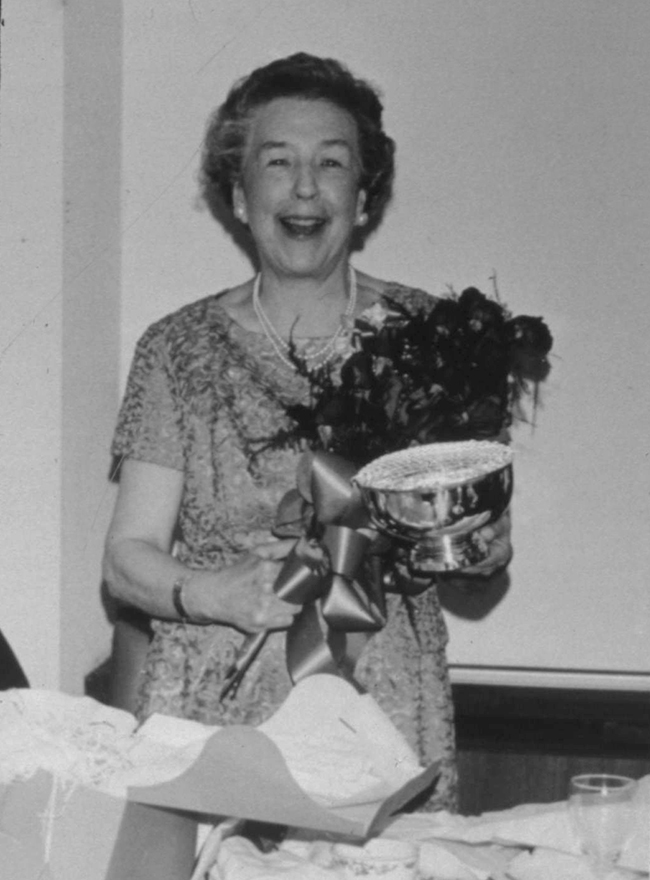 She worked as a nutritionist both for the New Brunswick and Ontario governments, but returned to the University of Toronto in 1963 to pursue medicine, a career she'd dreamed of since the age of 13. Her knowledge of nutrition, the foundation Runciman built, was always a key part of her practice.
"I really believe I used it with every patient," she says. "I always was asking what food they ate and emphasizing the importance of food and nutrition."
At the time, this was not common among physicians — Trenholme Counsell says she does not remember nutrition being part of her medical studies at all. But if Trenholme Counsell was ahead of her time in recognizing and emphasizing the links between health and nutrition, Runciman, who had been teaching this approach since the 1930s, was well ahead of hers.
"(She delivered) a very, very solid foundation in science," Trenholme Counsell recalls, noting that to get into medicine, she only needed to take one additional biology course. "That home economics degree gave me everything I needed except for that one. She was so professional and her knowledge was solid and based on science. She was always quoting journals and sources and the latest research, and she was dedicated to teaching, dedicated to her students. She was a petite perfectly groomed lady but she was larger than life to her admirers."
Runciman also loved to entertain. Trenholme Counsell recalls her delighting colleagues and friends with exotic gourmet dinner parties, prepared with the help of her students.
Runciman kept in touch with many of her students, including Trenholme Counsell, following their careers and lives, and they came often to visit her after her retirement.
"I am only sorry I am the age I am," she told Reid in 1979, when she would have been nearly 80. "I would like to be starting right out again... because I am just as enthusiastic. I think one of the things I have missed more than anything are the young minds."
When she passed away a former student, Jean Halliday MacKay ('50), wrote a tribute to her in the Canadian Home Economics Journal.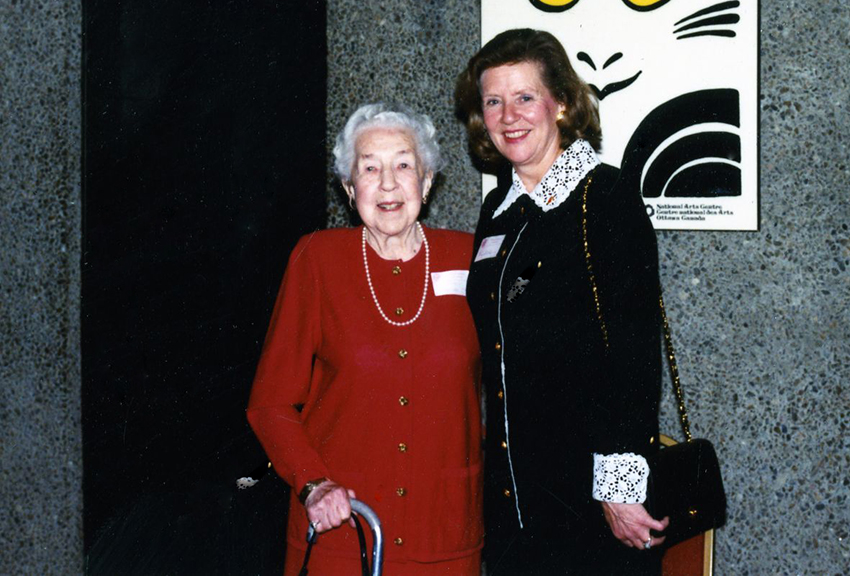 "We appreciated her broad knowledge of nutrition and her belief in its importance in human health and well-being," wrote MacKay, who went on to be a professor of home economics at the University of Prince Edward Island. "Her enthusiasm was contagious, as with sparkling eyes she extolled the virtues of certain vitamins, minerals, etc. Her outlook was positive and her interest in us genuine as she strove to encourage excellence. She did not talk about professionalism, but by her example she showed us what being a professional means."
Mount Allison awarded Runciman an honorary degree in 1964 in recognition of her contributions to the University. She was also named a professor emerita upon her retirement.
Doris Runciman died in October 1996 at age 97. She is buried in Annapolis Royal, NS.
Editor's note: Our thanks to University Archivist David Mawhinney and Archives Assistant Renée Belliveau for assistance with research for this story.
---
Photo captions:
A home economics student making a presentation at Mount Allison in the 1950s. Doris Runciman is seated along the far wall, second from the right.
Faculty photo of Doris Runciman, 1937.
Mount Allison's first Marjorie Young Bell Fellows, 1955.
Doris Runciman in the 1960s.
Doris Runciman with then-Chancellor The Hon. Margaret McCain at an alumni gathering in Ottawa, ON in 1989.