The more we know: COVID-19 edition
Mount Allison researchers examining the scientific, social effects of the pandemic
Since the COVID-19 pandemic began, several Mount Allison University faculty members have answered the call to learn more about the virus and its effects on both our health and society. The Record spoke to professors from across campus this fall about their research related to COVID-19.
---
Dr. Jane Mullen, Commerce
Commerce professor Jane Mullen, is a member of a multi-university research team studying how organizations are responding to COVID-19 and how their actions affect their workers. The researchers hope to identify the best practices organizations can implement during times of crisis to support their teams, particularly around the area of mental health and safety.
Entitled Organizational Response to Disease Outbreak, the project was launched in April with funding from the Canadian Institutes of Health Research, the New Brunswick Health Research Foundation, and Research Nova Scotia. In October, the team launched its second wave of national data collection for the longitudinal study.
"Our series of studies are national in scope, but the circumstances are changing daily and we are collecting data at several time points throughout the pandemic," says Mullen. "The research is focused on three specific groups: retail workers; those working from home, including those in leadership roles who are managing teams or departments remotely; as well as healthcare workers. The timeline for the research is two years."
The team's work will help provide insight on the psychological and mental health impacts on employees and different ways organizational leadership can support their staff across these sectors. Along with publication in academic journals, Mullen and her team are also planning to produce a series of resources for employers.
Mullen, who has a research background in the healthcare sector and leadership, says the study has also been a good fit for her classes. Teaching remotely this term, she has worked to incorporate her current study into her classes.
"My organizational behaviour class is completing a work-from-home research project this term, interviewing individuals who have been doing this and are willing to share their experience," says Mullen. "It's important to give them this kind of experiential opportunity, given that the pandemic has really affected all of our work lives in one way or another."
The researchers have a website (ohpdata.com) with information for employers and employees, which will be updated as the results of the study come in.
---
Dr. Matthew Betti, Math and Computer Science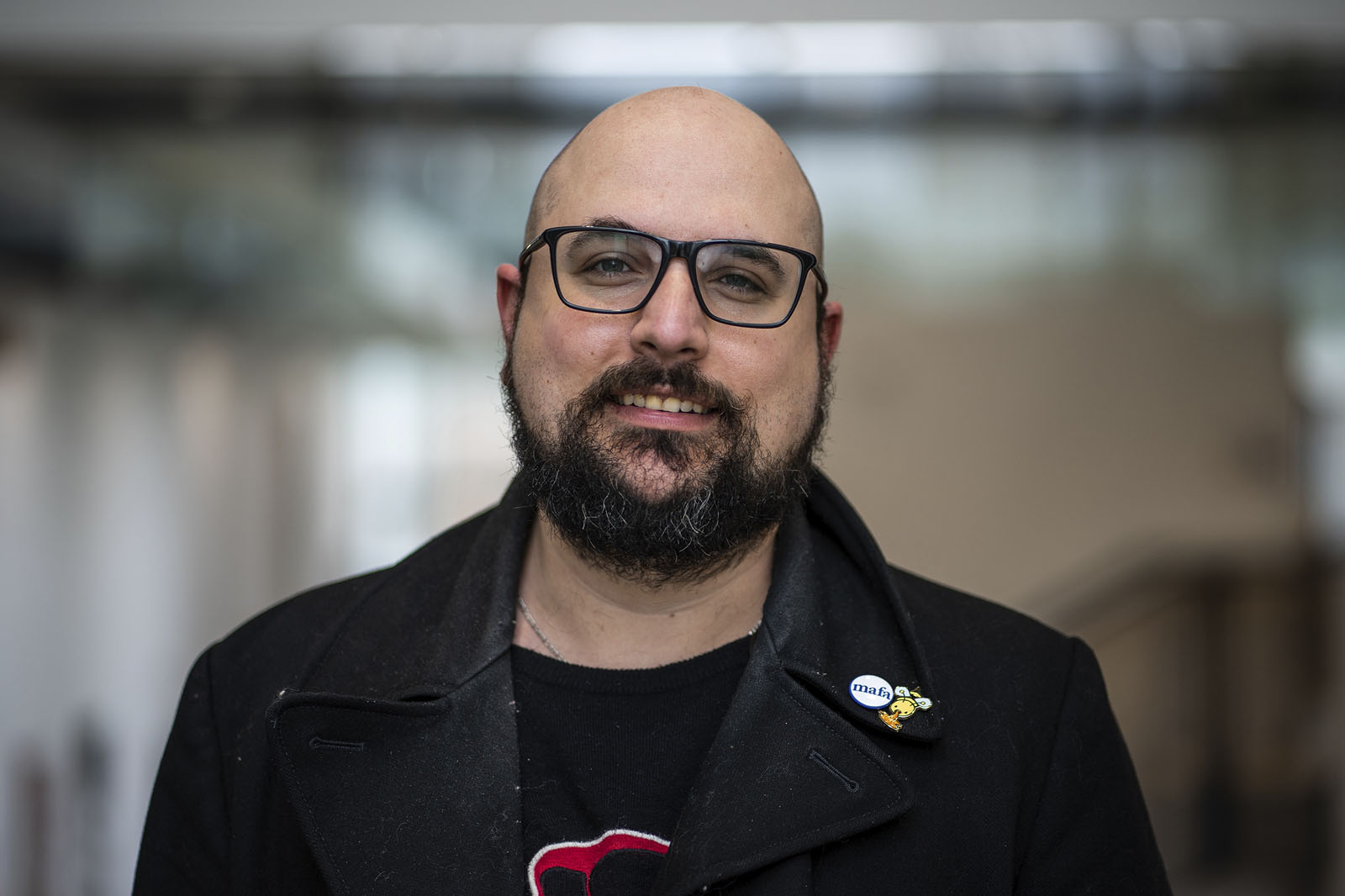 Assistant professor Matthew Betti is a member of the National COVID-19 Modelling Task Force, a national team helping to build model frameworks for potential COVID-19 scenarios in Canada. Working directly with the Public Health Agency of Canada since last March, Betti, along with his colleagues, York University's Dr. Jane Heffernan, Health Canada, and Statistics Canada, has help developed model frameworks — a complex set of mathematical equations — to assess different trends and potential scenarios for COVID-19 impacts across Canada.
Over the summer, Betti began working as an advisor to the Deputy Minister for Health Canada, with a focus to build modeling frameworks around how to increase testing capacities across Canada, as well as frameworks to help determine vaccination schedules for when a vaccine is developed.
"A lot of my current work looks at increasing testing capacities and around the critical timing of contract tracing," says Betti. "While all Public Health directives help in stopping to spread COVID-19, being able to contact trace quickly and completely is essential in tracking this virus and limiting cases."
Along with his work on the national task force and with Health Canada, Betti is also teaching classes and labs online in the University's Math and Computer Science department and is a member of Mount Allison's Board of Regents Health Advisory Committee, established this summer.
"All my classes are offered online this year, in both synchronous and asynchronous formats, so they are accessible to all students," he says. "It's important for students to have the same kind of access to their instructors, even if it is in a different format right now."
Being behind the scenes of the Public Health Agency of Canada and Health Canada has allowed Betti to work in fields he never considered as a student. He encourages his own students to keep their options open about future careers.
"I did not study this type of modelling until I was in my 20s," he says. "If students, or alumni, are interested in disease modelling and public health, I encourage them to go for it. It's a relatively new but obviously growing field. Talk to people, ask questions, and wear a mask."
---
Dr. Vett Lloyd, Biology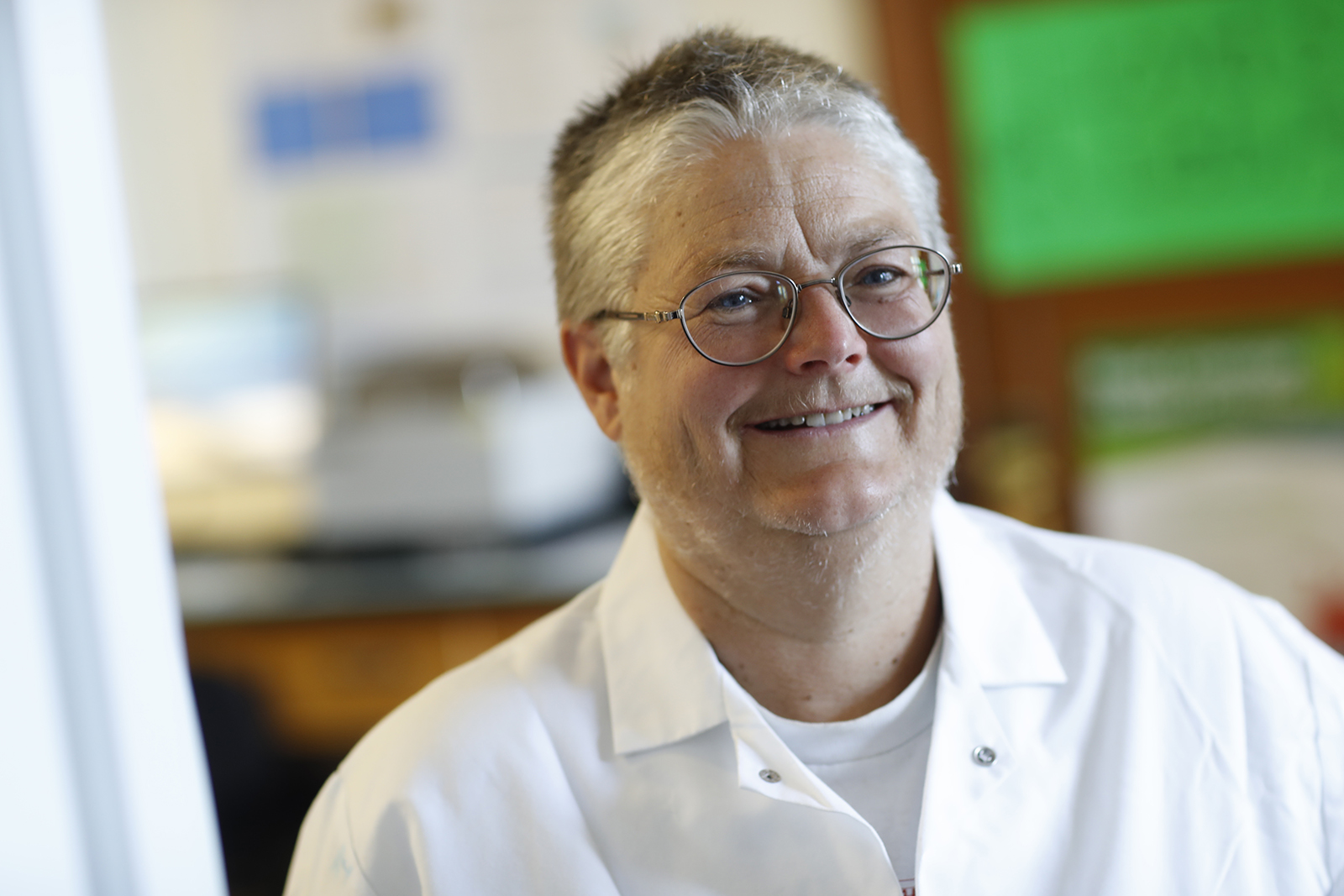 Dr. Vett Lloyd's project, Chronic complication of COVID-19, is seeking to learn more about the long-term health effects and potential complications in patients who have had COVID-19.
"Considering the widespread transmission of COVID-19, development of post-viral chronic illness in the population could have a devastating impact globally," says Lloyd.
The study, which began this fall and includes partners from Horizon Health and the University of Guelph, will have three phases. The first phase is a broad online survey, which seeks to hear directly from individuals who have or had COVID-19 to learn about their experience and recovery process. The long-term study will also serve as a baseline to collect data from individuals who work in areas with higher risks of exposure, including healthcare workers, educators, and frontline workers such as grocery store employees.
In the second phase of the study, researchers will analyze blood and urine samples from a subset of volunteers among this survey group.
"We want to look at the metabolic make-up of individuals who had long-term COVID-19 symptoms to learn more about the long-term effects of and complications from this illness," explains Lloyd. "What stresses is this virus causing on our bodies? What are the effects on our immune systems when fighting other illnesses? These are all issues we will want to know more about during and after the pandemic."
The second phase will currently only analyze data and samples from residents of New Brunswick and Ontario, but Lloyd's team is working to find more research partners in other provinces to expand the study.
The third part of the study will include a longitudinal follow-up with participants who wish to take part one year after the survey concludes. This information will allow researchers to hear directly from individuals about any lingering symptoms or health issues.
Along with researchers and medical professionals, Lloyd is also involving students in her project. Biology student Keeley Barnable, who worked as the 2020 Loewen Health Research Intern with the Upper River Valley Hospital, helped develop the survey structure and navigate the approval processes this past summer and continues to work in Lloyd's lab as a research assistant.
"What I really like about this upcoming study is the grassroots nature of it — we're asking people with the disease to report on their experience directly. That's an important perspective as we learn more about the long-term implications of COVID-19," says Lloyd.
Lloyd's study is funded in part by the New Brunswick Innovation Foundation (NBIF) in partnership with the New Brunswick Health Research Foundation (NBHRF) and the Atlantic Canada Opportunities Agency (ACOA).
---
Dr. Steve Westcott, Chemistry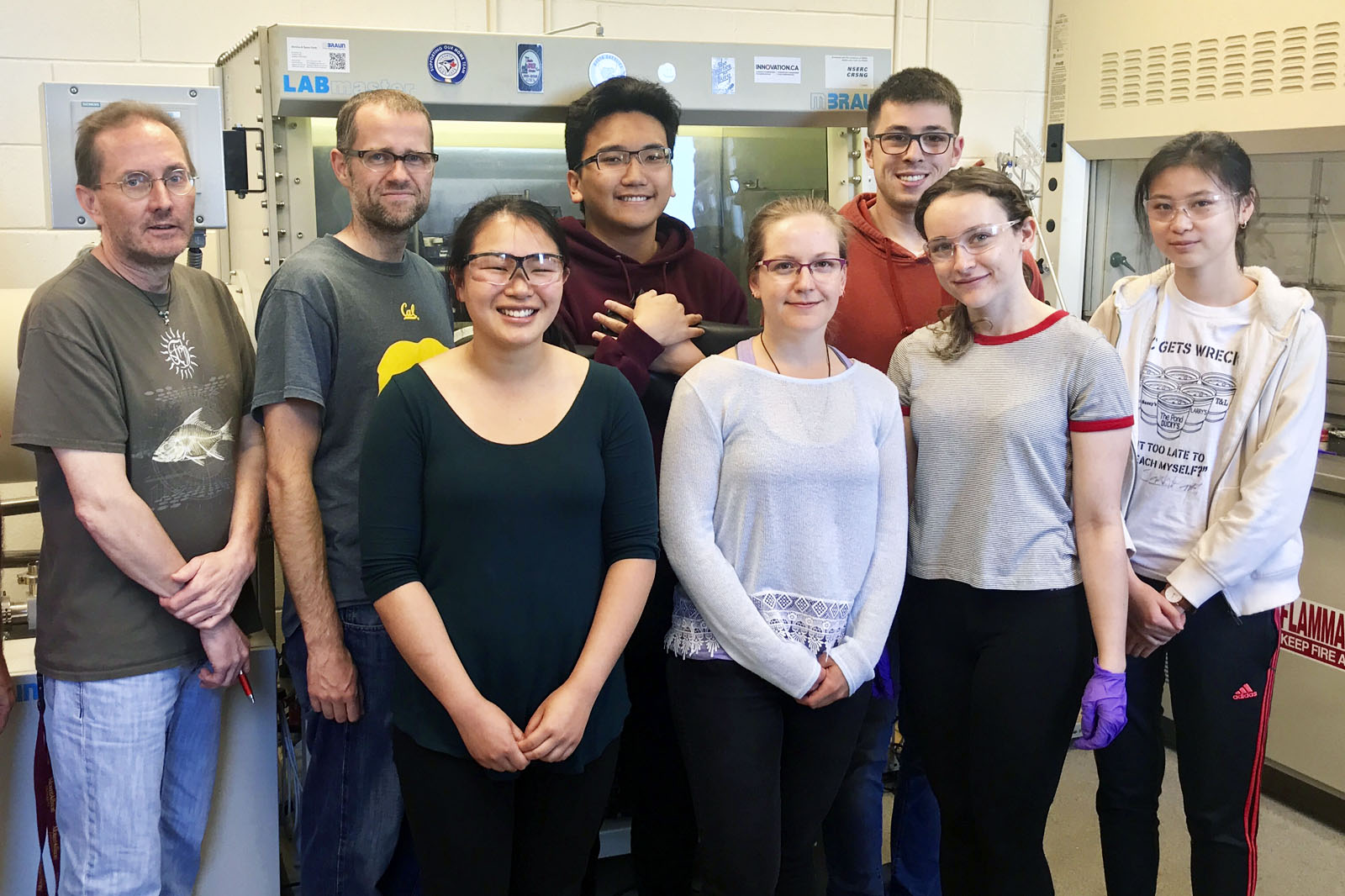 Mount Allison chemistry professor and Canada Research Chair in Green Boron Chemistry Dr. Stephen (Steve) Westcott has also been focusing some of his current research on COVID-19 treatment and recovery.
"It started out small, but over the past few months, this work has grown into an international team with research partners in Japan, Germany, Ryerson University, as well as here in Sackville," says Westcott.
The project, titled The fifth element: Battle COVID-19 will test many active compounds already studied by the Westcott lab for anti-viral properties, which could be key in the global fight against COVID-19. The team will also develop new compounds based on natural products such as capsaicin (the active ingredient in hot pepper chilies) and eugenol (found in nutmeg, cloves, basil, and bay leaves). Boron pharmaceuticals have been found to have fewer side effects and are considered to be green medicinal agents.
The Mount Allison team, led by Dr. Jennifer Melanson ('10) and long-time research associate and lab manager Chris Vogels ('93), as well as several students, is currently working to narrow down which compounds — the starting list was more than 300 — to test for anti-viral properties and find potential links. This study will help determine if the use of unconventional compounds containing boron could potentially be used in the treatment of COVID-19.
"Vaccines generally have longer time frames. Our objective is to have our research contribute to a treatment for this novel virus," says Westcott. "We're still working on a one-year time frame to sort and prepare these compounds for testing to generate the new family of natural product-based compounds."
For Westcott, one of the most satisfying components of this study is his students' involvement and interest. Recently named an R3 Star Mentor by the New Brunswick Foundation for Innovation, he is famous for mentoring student researchers both in the classroom and in the lab. In a typical summer, his lab is bustling with student researchers, many of whom go on to complete graduate and PhD programs in part thanks to his guidance. This year, the level of student interest is no less.
"I teach a class of 50 in second-year chemistry this fall; 30 students have already approached me about wanting to do research around COVID-19," says Westcott. "The pandemic has affected all of us in so many ways. I'm pleased and optimistic when I see this kind of interest and collaboration around research shared by my students and the lab team."
The fifth element study is funded in part by the New Brunswick Innovation Foundation (NBIF) in partnership with the New Brunswick Health Research Foundation (NBHRF) and the Atlantic Canada Opportunities Agency (ACOA).