Alumni volunteer Jill Sadler ('00) and first-year student Susanne Sevcik share a vital virtual connection during Sevcik's self-isolation in August 2020
On July 27 the Mount Allison Alumni Engagement Office released an urgent call for volunteers. In less than three weeks, more than 150 students — many who had never set foot on campus — were due to begin two weeks of self-isolation in residence.
The University was looking for a way to make this most unusual introduction to Mount Allison special and to support students through those first two long weeks with online programming. The Alumni Engagement Office decided to see if alumni would be interested in being paired with a student for the self-isolation period.
Alumni response was both rapid and enthusiastic. Over 200 volunteers signed up in a matter of hours for the AVATARS program: Alumni Volunteers Acting to Assist Residence Students in Self-Isolation.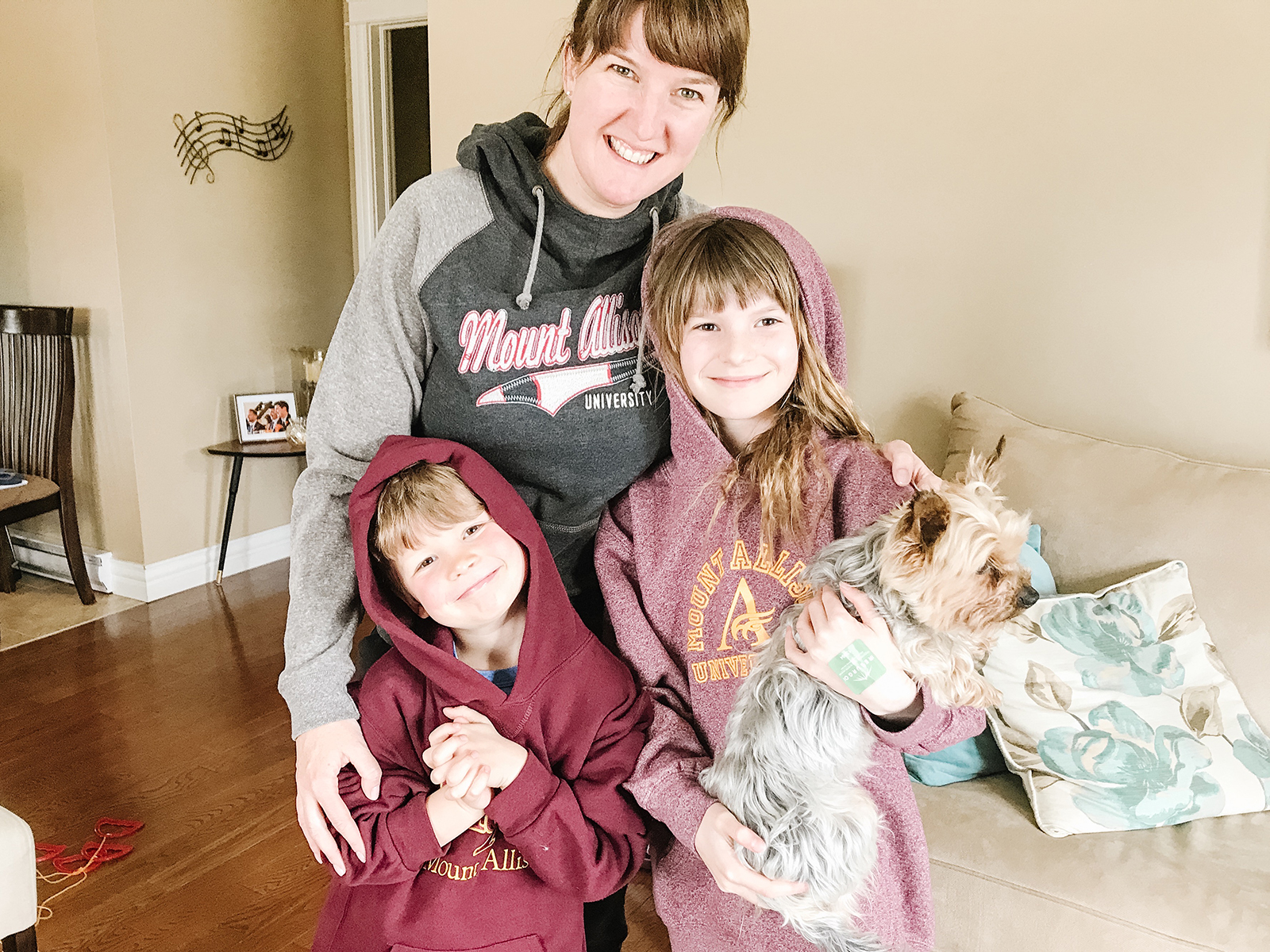 "My heart for Mount A is enormous," says Jill Sadler ('00), a Commerce grad living in Ottawa, ON. "I thought, 'This is something I want to dedicate some time to. It's a great opportunity and I want to help.'"
Sadler and other volunteers participated in a training call featuring Mount Allison's President and Vice-Chancellor Dr. Jean-Paul Boudreau, former Vice-President International and Student Affairs Kim Meade, and Director of Accessibility and Student Wellness Anne Comfort, before joining the AVATARS Hub on Ten Thousand Coffees and being matched with a self-isolating student. The matches were formed based on residence, academics, and shared interests.
Sadler was paired with first-year student Susanne Sevcik, from Strathmore, AB. The two were matched based on their common residence experience and their shared interest in books.
When Sevcik accepted her offer to Mount Allison, she knew self-isolation was a possibility, but it wasn't until she had to book her flight to accommodate the two-week isolation period that it became real.
"It was really scary — it was kind of surreal," says Sevcik "I had never been to Mount Allison before, or Sackville — I hadn't even been to the Maritimes."
Sadler and Sevcik shared conversations about music, career paths, Mount Allison's handling of the pandemic, their dogs, and even scheduled a day to specifically talk about their favourite books. 
"It was really nice to have somebody to talk to. You look forward to those little things," Sevcik says. "It kept me grounded in a way."
Sadler also feels she benefited from the program.
"The meetings ended up being bright spots in my day. In a day full of meetings, a day full of Zoom calls, it was a bright, meaningful connection with another person," she says.
Shortly after Sevcik's self-isolation period ended, she received a gift from Sadler: a book she had recommended on their call, along with confetti and treats to celebrate the end of self-isolation and the beginning of the academic year. 
The two Allisonians are keeping in touch despite both having jam-packed schedules. Since the self-isolation period ended, the transition to university life has been positive for Sevcik. After spending two weeks self-isolating in an unfamiliar town, it was both wonderful and overwhelming to explore it with her fellow self-isolating peers, especially after hearing Sadler's Mount A stories. 
"The benefit of the isolation was that we created really close friendships," Sevcik says. "After those two weeks, we were really close friends and that's made it really easy now. The common experience of being in that same situation, you really all bond because of that."
Community makes Mount Allison special and the AVATARS program made it possible to connect that community in a new and innovative way. Sadler and Sevcik are both grateful for the program and hopeful for the future.
"I have the ideal university experience in this un-ideal situation," Sevcik says.