Aleka MacLellan ('12) turns Shinerama volunteer efforts into career focus
It has only been five years since Aleka MacLellan walked across the stage at Convocation Hall, but she has packed a lot into a short time. MacLellan completed her master's and PhD from Saint Mary's University in the area of industrial/organizational psychology and has now begun working as a talent and leadership development consultant at Lee Hecht Harrison Knightsbridge in Toronto.
MacLellan was always interested in psychology, but thought she would work in counselling or clinical psychology. It was at Mount Allison that she found a new path.
"In my third year I did an independent research project and that got me interested in the research side of things," she says. "And in my fourth year I took a special topics course that introduced me to industrial/organizational psychology."
But it was her extracurricular involvement that really solidified her passion.
"On a small campus there are so many opportunities to get involved in different areas," she says. "I was able to tailor my extracurricular involvement to my interests and take on a number of leadership roles."
MacLellan was a Beautiful Minds peer-to-peer counsellor, president of the Psychology Society, a member of the Harper Hall executive team, participated in Global Brigades and Leadership Mount Allison, and in her final year served as Orientation Chair.
During Orientation Week in her first year, she was introduced to Shinerama through Shine Day, which sees university students on campuses across the country raise money for Cystic Fibrosis Canada. She participated every year after that and in her fourth year worked closely with the campaign in her role as Orientation Chair.
Shinerama continued to heavily influence her path beyond Mount Allison. During her graduate studies she spent three years as Shinerama campaign advisor, advising university campaigns across Canada, then she became the Atlantic regional director for two years. For the past year she has been the national campaign chair.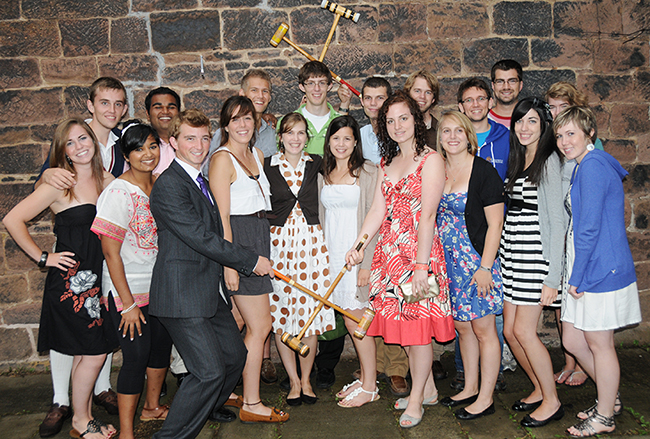 "I didn't know anything about Shinerama until Shine Day in my first year at Mount Allison and now it has been a big part of my life for 10 years," she says. "It taught me about leadership development and how to motivate people."
MacLellan completed her doctoral thesis in leadership psychology in just three years. Her research findings were gathered through her volunteer work with Cystic Fibrosis Canada. Her thesis, entitled "The Role of Leaders in Motivating their Subordinates at Work," examines whether leaders' personal levels of motivation and style of leadership affect employee motivation in the workplace.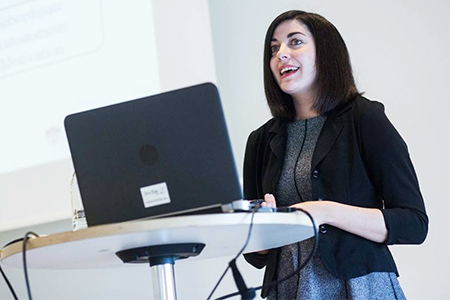 Her thesis has been recognized nationally and internationally. She was awarded best conference submission at the Canadian Society for Industrial/Organizational Psychology and received the 2017 Kenneth E. Clark Student Research Award from the Center for Creative Leadership and the International Leadership Association. She presented her research in Brussels, Belgium in October 2017 as part of the award. This was a full circle moment for MacLellan as she had spent two semesters studying abroad in Brussels during her graduate studies.
"This award was a huge honour because it is tailored to applied research and leadership," she says. "It's about the 'so what' factor and how people can use these theories with their employees. I was able to speak to a diverse audience of leadership coaches and consultants, as well as academics. It was the perfect platform for my work as I headed into the workforce myself."
In her new role as a talent and leadership development consultant she will work with clients in the areas of leadership assessment, team effectiveness, and organizational culture.
She says she is looking forward to seeing her research put to work.
"At this point in my career I wanted to get out and see the impact this research and best practices have on the work environment. You get just one lens when performing research and it is great to finally see it in practice," she says.
---
Photo captions:
1) Aleka MacLellan with the Orientation Committee, 2011
2) Shinerama Garden Party Fundraiser, 2010
3) Aleka presenting at the International Leadership Association Global Conference in Brussels, 2017 (Image via ILA Twitter @The_ILA)