Biologist Lu Carbyn ('63) continues to find ways to support conservation and pass on knowledge to a new generation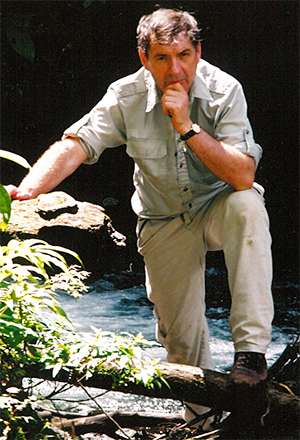 Ludwig (Lu) Carbyn spent most of his working life focused on wolves and foxes. Now he is stepping back and looking at the wider world through a biologist's eyes.
Carbyn was born in Africa and lived there until age 12 when his parents moved the family to Port Elgin, NB. After high school he completed a biology degree at Mount Allison, then a Master of Science in Zoology at the University of Alberta, and a PhD in Zoology at the University of Toronto.
Carbyn spent the majority of his career with the Canadian Wildlife Service (CWS).
"Like many things in life, I was in the right place at the right time," he says. "I met a very senior Canadian Wildlife Service biologist in Sackville and he took a liking to me and encouraged me to apply."
One of the key programs Carbyn led at CWS was the Canadian Swift Fox Reintroduction program in the Prairies — an animal familiar to most Canadians through the organization's Hinterland Who's Who series.
Carbyn was chairman of the recovery team.
"The biggest challenges were to deal with the different agencies and individuals involved as well as the cross-border relationship with the U.S.," he says, noting the foxes involved in the re-introduction came from the States. "It became a very people-oriented project. Swift foxes on the continent are threatened because of the impact agriculture has on their habitat, so they became a poster species for protecting the native ecosystem in the prairie landscape."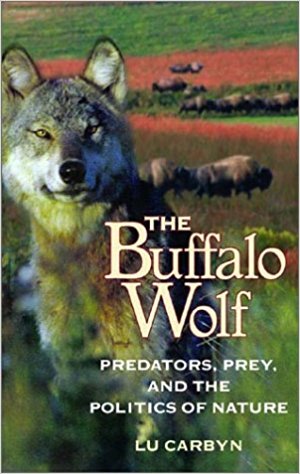 But Carbyn's particular specialty is wolves. Although wolf numbers in Canada are strong, they are threatened in many other countries around the world.
He has served as the Canadian member of the International Union for the Conservation of Nature and Natural Resources (IUCN) Canid Group for the past 40 years.
"We have representatives from the countries where the wolves are very much reduced in numbers and as a group we assess their status and come up with recommendations to protect them," he says. "Every situation has a different solution."
Carbyn travelled to Portugal, Poland, Mexico, and Italy for work on wolf conservation and was a consultant on the widely lauded project to reintroduce wolves in Yellowstone National Park.
"They had been eliminated," Carbyn says of the wolf population in the park. "But the reintroduction was super successful."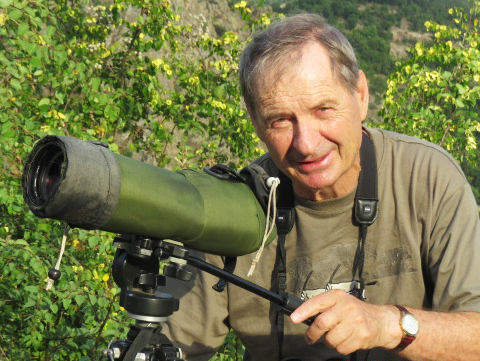 After his retirement from CWS, Carbyn continued, until recently, to serve as an emeritus research scientist with the federal Department of Environment.
"Now I'm doing big picture things, I'm not specialized anymore," he says. "My main focus is on global diversity — I like to work with the conservation of natural resources. But I'm still working at the University of Alberta [where he is an adjunct professor]. I go out in the field with my students and provide them with insights from my long years as a biologist. It is a very gratifying way to pass it on to the next generation of biologists."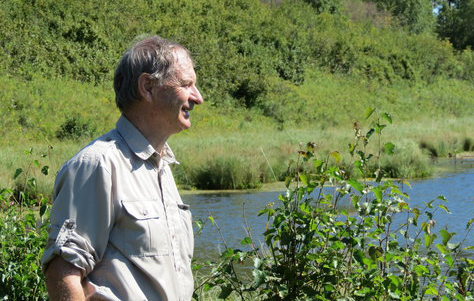 Carbyn is also finding long-term ways to give back. He recently donated approximately 160 acres to the Edmonton & Area Land Trust to create the Lu Carbyn Nature Sanctuary. The sanctuary is home to a wide variety of wildlife, more than 95 different species of birds, and includes undisturbed Boreal forest and wetlands.
"I have a great belief in what I call the power of the individual," Carbyn says. "This is my way of giving back to nature some of what I got from it. I want to leave a legacy behind that will provide future generations the possibility of having natural resources and it is a way of giving back to Canada and Canada's future. We need to protect land and the government can't do it all. But collectively we can protect part of Canada for future generations and this is my contribution."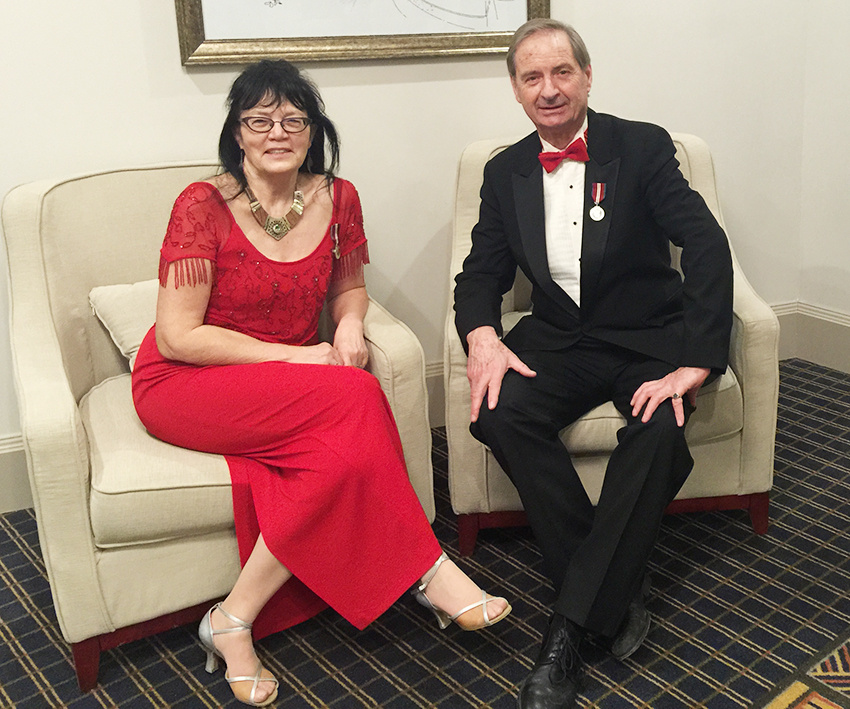 Carbyn was awarded the Queen Elizabeth second Diamond Jubilee Medal for services to Canada in environmental conservation in 2013 and his book, The Buffalo Wolf, won the Canadian National Geographic Society's Best Wildlife Book of the Year award.
He still occasionally stops by Mount Allison and the local CWS office on his way to visit friends in Port Elgin, often taking the time for a hike in the Waterfowl Park — a must-see for the avid bird watcher.
"Mount Allison was a wonderful way to get a start," he says. "I was very enthusiastic and challenged and I found a great niche."
Read more about the Lu Carbyn Nature Sanctuary:
---
Watch Hinterland Who's Who on the swift fox: