Pro racecar driver Nathan Kelly ('16) has raced everything from karts to Lamborghinis
Nathan Kelly is not your typical university student. There are not many psychology majors who can add pro-racer to their title before earning their degree. But this Allisonian has done just that, pursuing a career as a professional racecar driver and his undergraduate degree simultaneously.
Kelly is a marketing specialist at Toronto's Sportscar Boutique and a professional racecar driver, working with Mazda, Lamborghini, BMW, and Porsche.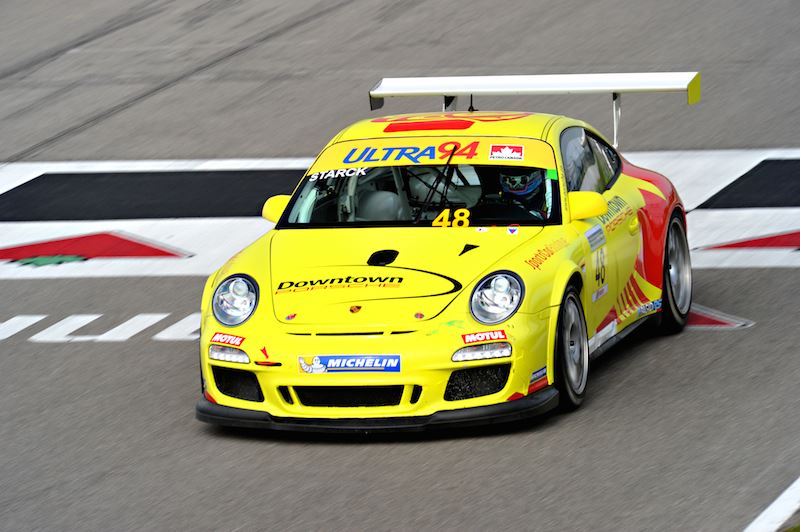 Kelly began racing at the age of nine with his father, the late Barry Kelly ('82).
"My dad was into cars," says Kelly. "We competed in kart racing progressing in classes around the region. Originally we looked into motocross racing, but mom [Rhonda Hounsell ('83)] was not a fan of two wheels."
By the time he was 16 Kelly was racing in competitions across Canada and the United States.
But just as Kelly was preparing to study at Mount Allison at age 18, Barry was diagnosed with cancer. He passed away in 2012.
"This really changed my focus," says Kelly. "It was shortly after my dad was diagnosed that I started to look at racing as a career and not just a hobby. I realized that life is extremely short and I'd rather chase what I love than settle for something else."
Kelly has raced in multiple classes, including professional karting, Formula BMW, and Spec Miata. Recently he began to test with both Porsche and Lamborghini.
He says sponsorship is a huge aspect of motorsport. In order for him to reach the next level, finding adequate funding is crucial.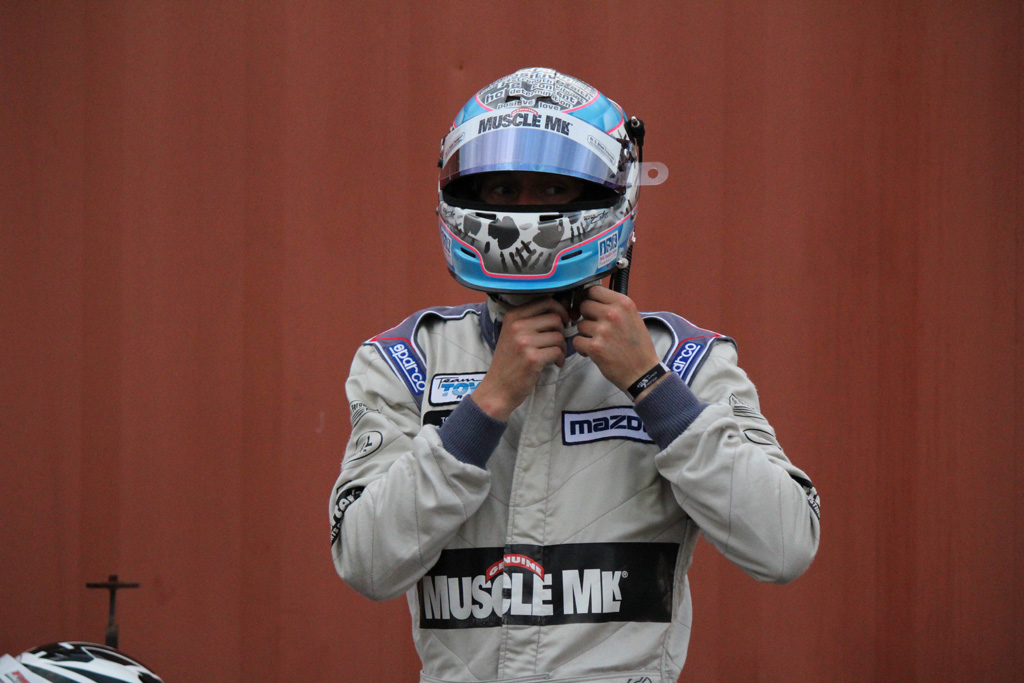 "Sponsors and stewardship are extremely important," says Kelly. "Last summer, we flew one of my supporters to Vegas as I tested the new 2016 Lamborghini Huracan GT3. It's the least I can do to thank them for their support."
To focus on racing as a career and finish his degree, Kelly began taking many of his Mount Allison classes through correspondence, enabling him to race competitively across North America.
"My professors were so accommodating and flexible for my situation," he says. "There was no resistance, everyone was supportive in my pursuit to have a career in racing, as well as earning my degree."
One of the younger racers in the industry, Kelly is also working to raise awareness for an organization close to his heart — the Izaak Walton Killam (IWK) Children's Hospital in Halifax, NS. He has the IWK's logo painted on his helmet.
"My father was an elementary school principal, he was known for his work with children," he says. "Supporting an organization that does so much for children in the region is something I learned first-hand from him."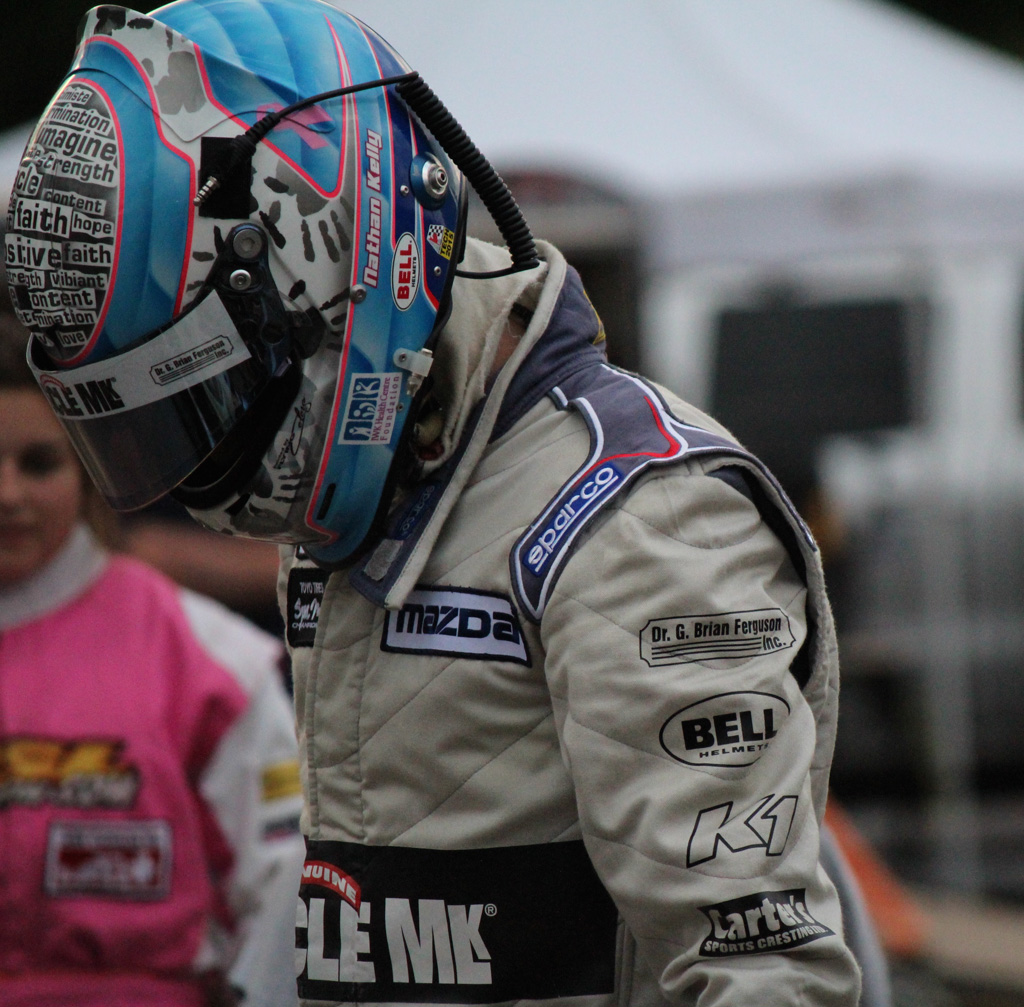 Along with raising awareness, Kelly also visits the IWK several times a year, talking to young patients about racing.
"This is one of my favourite activities. It's a good reminder of what a privilege racing is and how lucky I am. It's also a nice memory of my dad and all the work he did, not only for his family, but for so many kids as a teacher and principal."
Along with his parents, his grandfather, Ronald Hounsell ('71), is also a Mount Allison graduate, a tradition Kelly is proud to be a part.
"My Mount Allison degree has been very helpful in my personal and career skills. There's a certain level of excellence that comes with having a diploma from this university. I'm proud to be a part of that."
Kelly is set to graduate in May 2016 with a Bachelor of Arts in psychology.
To keep up with or reach out to Kelly, you can visit www.nathankellyracing.com