Expanding support for first-gen students
How our community is creating programming, scholarships, and awards for students first in their family to attend university
Cynthia Dyck ('21), Mount Allison's first-generation program administrator, knows how difficult the transition to university life can be. While she remembers many peers viewing post-secondary education as a certainty, completing high school in itself was a celebration for Dyck because her parents didn't have access to a high school education in their childhoods.
"Within my first semester of university, I became aware of how blind I was going in," says Dyck. "As a first-generation student you sometimes just don't know the questions to ask, how to begin to chart your educational path, and you often are lacking professional networks for the career you would like to pursue as you are the first in your family to enter into the industry."
Shelly Colette, Mount Allison's manager of academic support and another former 'first-gen,' explains that whether students' parents have gone to university is a stronger single predictor of university enrolment and graduation rates than other factors like low family income or geographic location.
Colette credits a donation from Scotiabank in 2018 as helping Mount Allison greatly expand programming for students throughout their degrees. Programming now includes mentorship among students and with faculty and alumni, financial literacy workshops, networking events, access to career-ready internships, one-on-one academic counselling, and student-run social events.
"The number, quality, and interconnectedness of Mount Allison's first-generation programming sets us apart from other institutions," says Colette. "I think what Mount Allison is doing is really something special. The programming makes a big difference and donor-created awards are phenomenal — they let students know there are individuals out there that believe in them and want to recognize their hard work."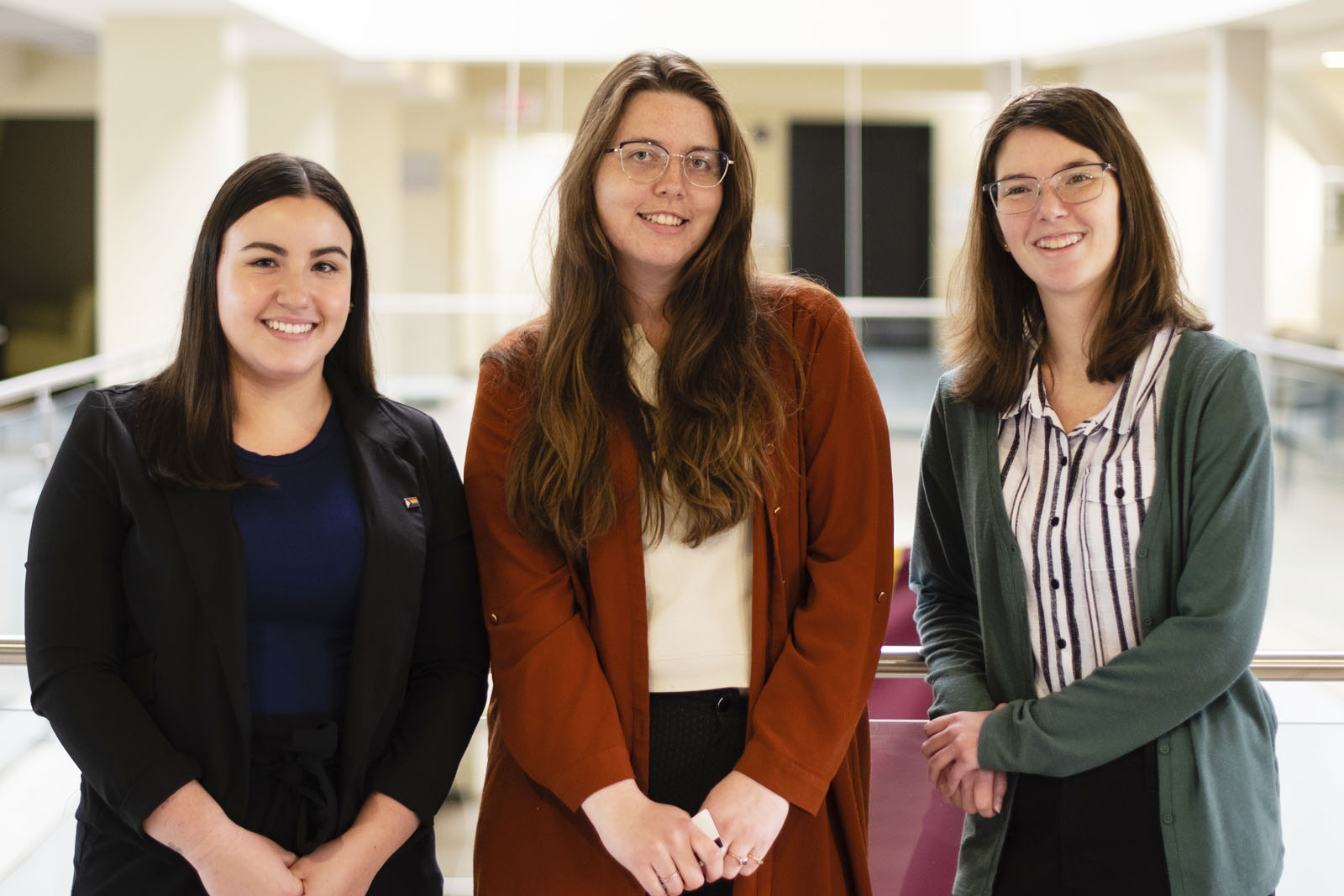 Dr. Lorraine (Boyd) Eden Hermann ('70) was a first-generation student and came from a low-income family that faced many adversities. She recently established the Diana and Garnet Boyd Scholar Bursary, named in honour of her parents, to support first-generation students from her hometown of St. Stephen, NB.
"I remember being so intimidated by the idea of going to university. That mountain seemed so high for my parents and me and I am sure it does for others too," says Eden, who is now a renowned economist and professor emerita at Texas A&M University. "I know there are many wonderful students out there who should be at Mount Allison and I want my bursary to help them be able to go because at Mount A you are going to get a first-class education."
Abigail Daley ('23) recently received the donor-funded Hibberts Meekins First Generation Graduating Student Award, which supports students who have funded their own education through a combination of work, loans, and financial aid.
"I was so surprised and happy when I won the award," says Daley, who graduated with an honours degree in psychology. "Donors are making incredible opportunities available that I do not believe there would be funding for otherwise."
Over the course of her time at Mount Allison, Daley became a first-generation advocate, mentoring new students, heading-up a social club, and focusing her honours thesis on the motivations of first-generation students in hopes of increasing the amount of research available on this important topic.
"Coming to university as a first-gen student was overwhelming to say the least,and it took time for me to build my confidence," says Daley. "At Mount Allison I realized my own value and was then able to get involved and help others."
Daley is now working as a post-grad intern in first-gen programming, alongside Colette and Dyck.
---
How do we make the Mount Allison experience more accessible?
Scholarships, awards, and internships support talented and creative students who might otherwise not have the opportunity to attend university. Mount Allison is honoured to work with donors to develop meaningful giving opportunities.
donate@mta.ca | (506) 364-2343