First Gay Hansen Award in Biology celebrates students' love of learning
Over the course of her nearly 40-year career, Mount Allison biology lab instructor and technician Gay Hansen developed the well-earned reputation as a true teacher, mentor, and naturalist — inspiring hundreds of students in her labs and across campus.
"Gay spent a lot of time with students of all academic abilities over her career. Her enthusiasm for and commitment to learning were contagious and helped many students find their place over the course of their studies," says Hansen's partner and long-time Fine Arts faculty member Thaddeus Holownia. "She made things real for people."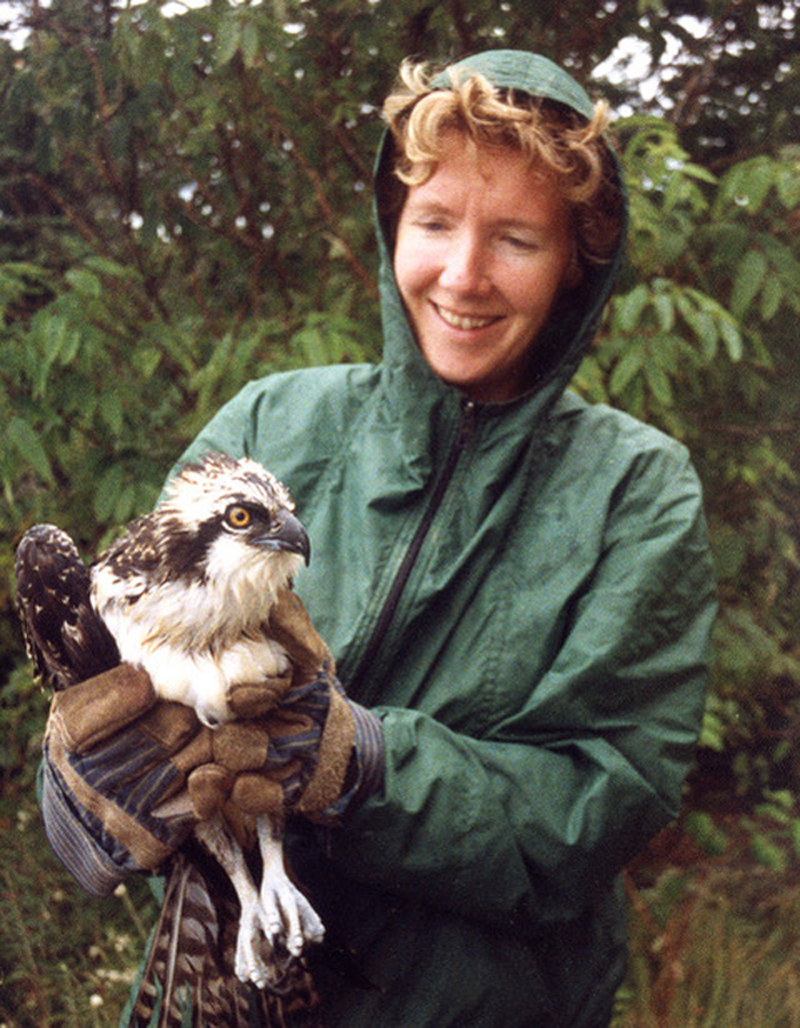 When Hansen passed away in 2021, her family and colleagues came together to ensure her love of learning and support for students continued on campus. The Gay Hansen Award in Biology was established in October 2021, along with the Gay Hansen Ornithology Lab, housed in the Flemington Building.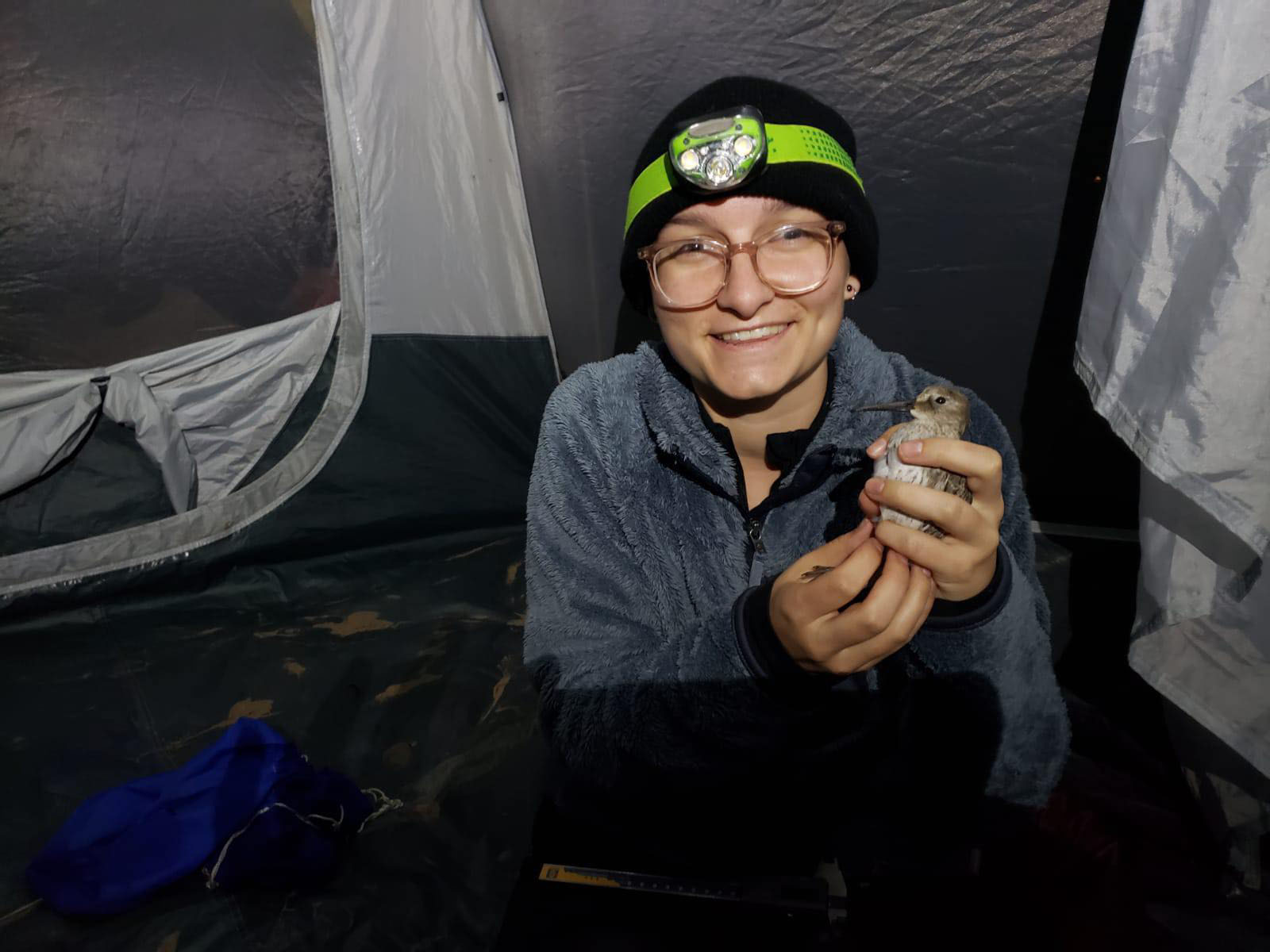 Third-year biology student Janie Brooks is the first recipient of the student award. Brooks says she is honoured to receive such a meaningful award.
"I was so surprised to get this news. It really is life-changing," she says. "To know my lab instructors, who have taught me so much, selected me is truly humbling. I'm honoured to receive this award named for someone who was such an amazing teacher at Mount Allison."
Brooks, who is from Maine, is hoping to pursue a career in research. At Mount Allison she worked as a researcher with biology professor Dr. Emily Austen this past summer in pollination ecology, as well as volunteering and working in the field banding birds through Dr. Diana Hamilton's research program focusing on shorebirds. She plans to continue her studies in ecology at the master's level.
Outside of the lab, Brooks is a musician, playing guitar and accordion, and a knitter — a skill Hansen was also well-known for. She serves on the student BioScience Society and on the executive of the Catalyst student society for LGBTQ2 community members and allies.
Although Brooks was never a student of Hansen's, she has had the opportunity to learn from many lab specimens that came directly from Hansen, who was also a talented crafter and taxidermist.
"I've heard so many amazing stories about Gay Hansen at Mount Allison," says Brooks. "The hands-on learning approach, which she was so well known for, was one of the reasons I decided to come to Mount A."
One of those individuals with amazing Gay Hansen tales is Beth MacDonald ('09). MacDonald joined the Department of Biology as a lab instructor and technician when Hansen retired in 2018. She credits Hansen in part with instilling her with a love of ornithology.
"Many of the labs I teach today are based on what Gay developed over her career. I talk about her all the time," says MacDonald. "It is so nice to have this space and all of its contents dedicated to her, along with the newly-established student award."
MacDonald was a member of the award selection committee, which was made up entirely of lab instructors. She says Brooks is the ideal choice.
"Janie is one of those students who reminds you what is so great about teaching. She's curious and very much appreciates the hands-on approach of labs, something Gay was famous for when she was teaching. I think they would have really liked each other," says MacDonald. "I've watched Janie learn and discover new things in several labs over the last three years. She's so deserving of this award."
The Gay Hansen Ornithology Lab, where Hansen spent much of her career, houses over 1,000 specimens including bird mounts, study skins, nests, and eggs — a remarkable collection for a small undergraduate university.
With Hansen's words, "I love learning and I love helping others learn. Teaching gives me extra incentive to expand my own knowledge and to share it with others who are interested" now displayed in the lab, students for generations to come will continue to learn from her legacy and passion for teaching and the environment.
Those interested in supporting the Gay Hansen Award in Biology at Mount Allison University can do so at mta.ca/donate.