Grad awards, new multi-faith chaplain
MtA President is named Top 50 CEO
2022 Grad Awards
The eighth annual Last Lecture, recognizing graduates for their contributions to the Mount Allison and Sackville communities, was held on April 7, 2022. It was the first in-person awards ceremony since 2019.
Major award recipients for 2022 include: Hanna Fuzesi (Don Norton), who was also selected as the 2022 valedictorian; Hannah Crouse (Frances S. Allison); Venna Penney (Charlie Hunter); Nadine Robinson (Gil Latter); and Khandra Barrett, Charlie Burke, Michael Nolan, and Helen Yao, who all received Gold As. Crouse, Fuzesi, Barrett, Burke, Nolan, and Yao also received the A. Jane Avard Eaton Student Leadership Award. 
Emma Penton was awarded the Chris Metallic Prize in Indigenous Leadership, while Khandra Barrett received the Barritt-Marshall Award. The Hibberts Meekins Award, new for 2022 and honouring a first-generation student, went to Brittany Snow.
---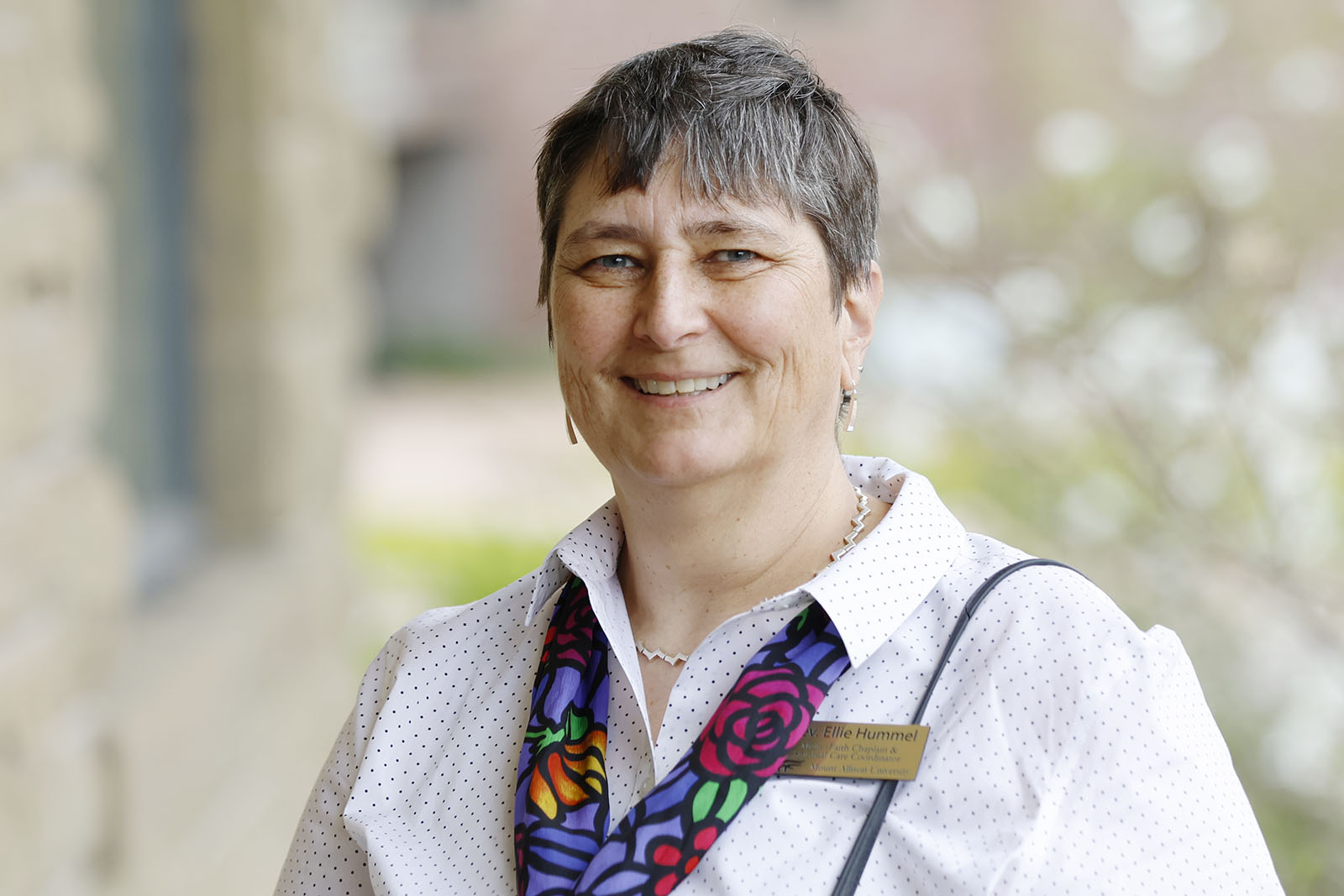 Rev. Ellie Hummel joins Mount Allison
Reverend Ellie Hummel has joined Mount Allison as the multi-faith chaplain and spiritual care co-ordinator.
Hummel, an ordained minister with the United Church of Canada, has spent a large part of her career working in the post-secondary field, most recently as the chaplain and co-ordinator of the Multi-Faith and Spirituality Centre at Concordia University in Montreal, where she worked for more than 20 years. Prior to this she oversaw several congregations in rural Saskatchewan.
At Mount Allison, Hummel is working with students and departments across campus, including Elders-in-Residence, the Wellness Centre team, and the Indigenous affairs co-ordinator, on programming and initiatives focused on spiritual health and support. She also oversees operations of the University Chapel.
---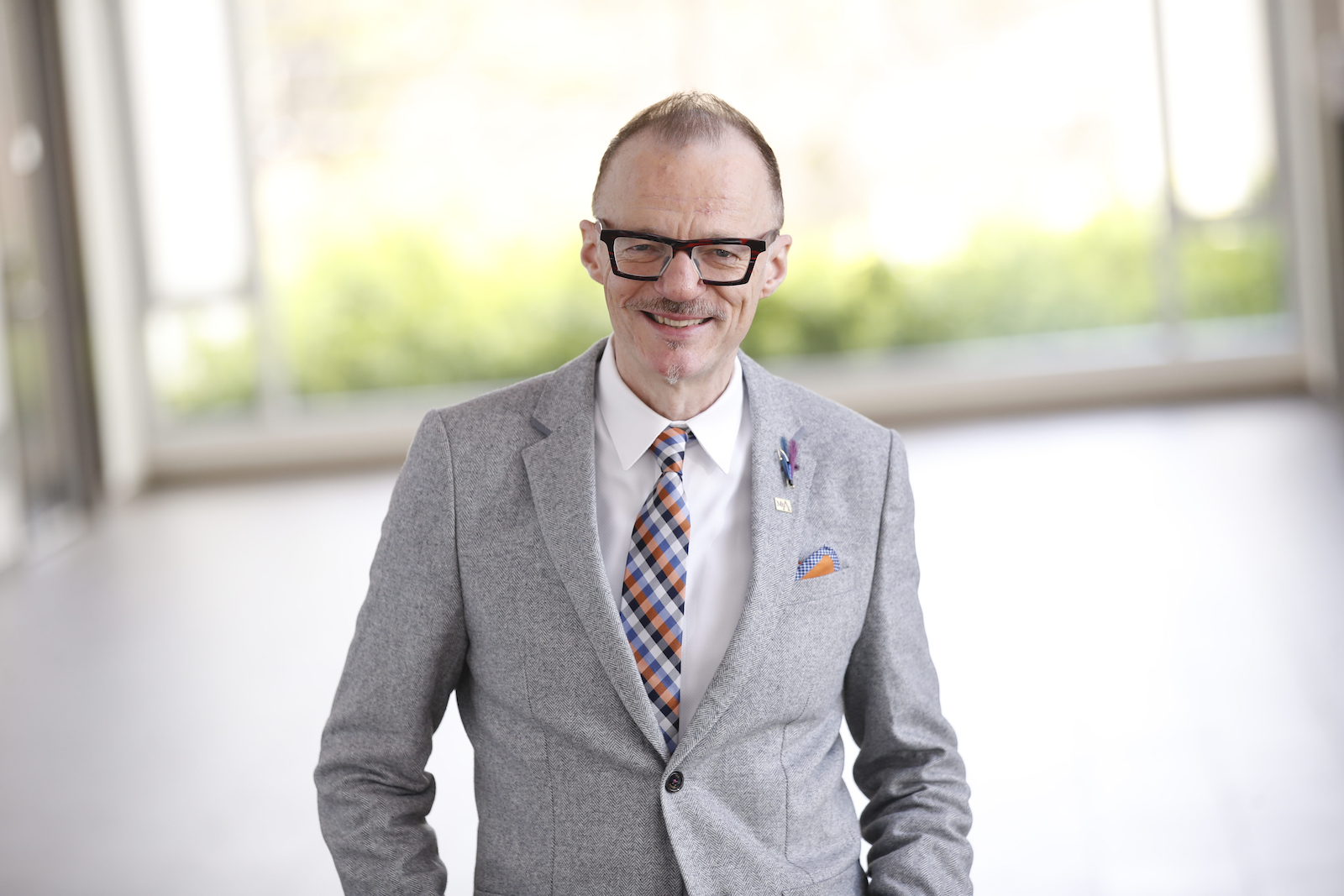 Mount Allison University President among ABM's Top 50 CEOs for 2022
President and Vice-Chancellor Dr. Jean-Paul Boudreau has been named to Atlantic Business Magazine's Top 50 CEO list for 2022. The announcement was made at a gala event in Halifax, NS on May 12.
While leading the University through the pandemic, Boudreau has continued to emphasize innovation across campus. In the past three years, the University has launched more than 20 new or revamped academic programs in areas such as health studies; diversity, equity, and inclusion; and community engaged learning. There are now more than 50 academic programs and seven degrees offered at the University. 
Mount Allison has also seen continued growth in enrolment and celebrated the launch of the Frank McKenna School of Philosophy, Politics, and Economics; the Pierre Lassonde School of Fine Arts; and the McCain Scholars program over the past two years. These developments, along with several others, have increased opportunities and supports for students through internships, experiential learning, and financial aid.
See mta.ca for more campus news and features.