A holistic approach to learning and wellness
Mount Allison interdisciplinary health studies program welcomes first students
This fall Mount Allison University welcomed its first students into its newest degree program — Bachelor of Arts and Science in Interdisciplinary Health Studies.
The new interdisciplinary degree program aims to help students prepare for careers in health-related sectors including health-care professions, policy work, advocacy, and government. Students will study in disciplines across campus, providing them with the opportunity to engage with health from biological, behavioural, social, environmental, ethical, historical, cultural, and population perspectives.
Nearly a dozen students are majoring in the new program, along with several others seeking degree minors. The program is competitive and is expected to grow significantly over the next few years.
Dr. Ardath Whynacht is the health studies program director and associate professor of sociology. With three interdisciplinary degrees in the arts, science, and social sciences, she says a program with this kind of integrated focus gives an expansive pathway for health-related studies and careers.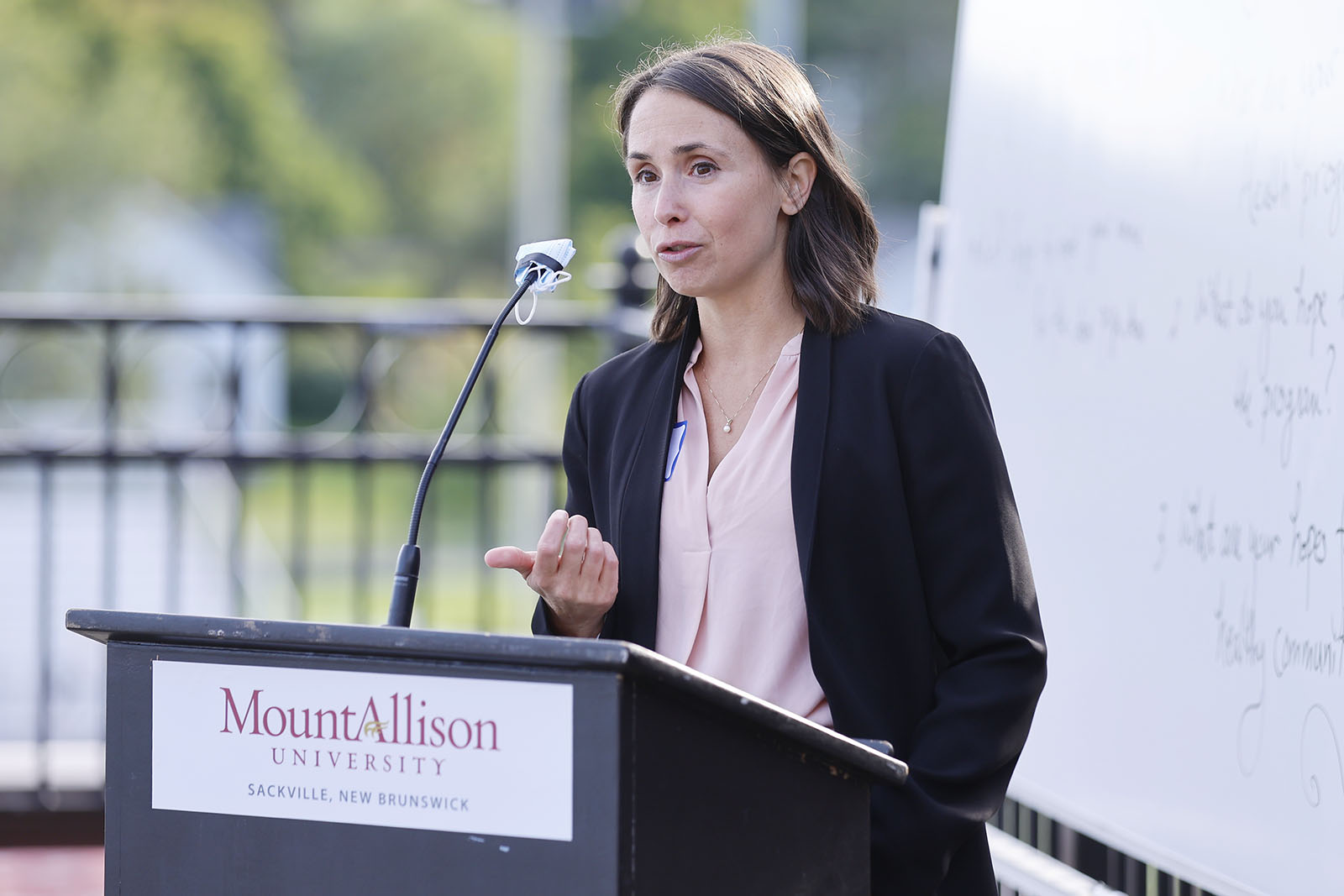 "Throughout the program development, we've seen strong participation from all three faculties — arts, science, and social sciences," says Whynacht. "It's exciting to see this kind of collaboration across disciplines and this expanded, holistic view of health and well-being."
Sociology student Isabella Gallant is studying health studies and psychology as her degree minors. She says this new area will give her a better understanding of the social and philosophical elements of health and illness to inform future policy and research surrounding mental health.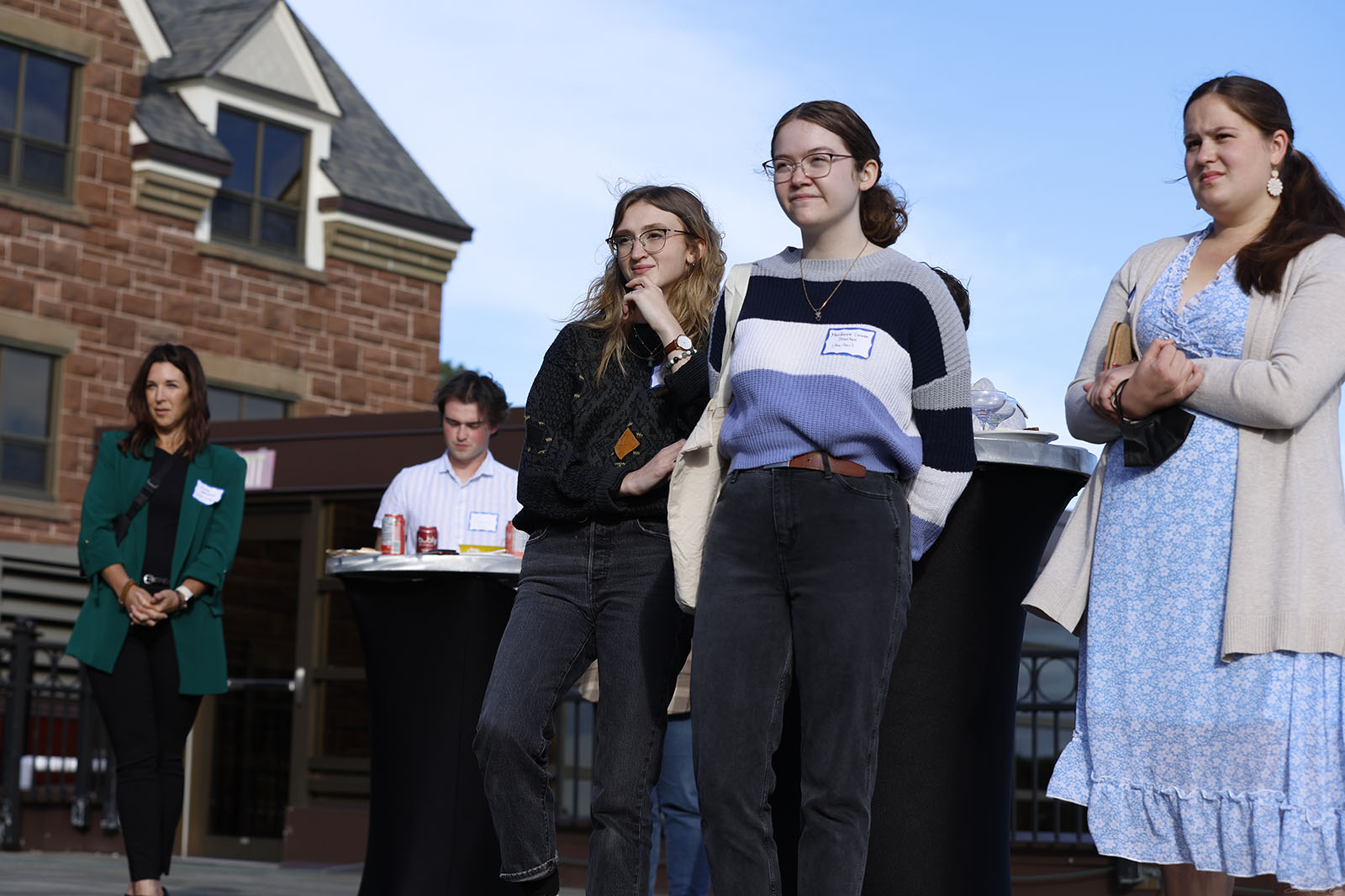 "I have been passionate about mental health and the field of psychology from a young age and originally planned on pursuing a frontline career as a social worker or psychologist," says Gallant. "However, studying sociology and working directly with vulnerable populations has really opened my eyes to the inaccessibility of mental health resources and the need for an interdisciplinary approach to understanding mental health and illness. Taking the course Sociology of Health and Illness with Dr. Whynacht further solidified my beliefs surrounding the medicalization of mental health and privatization of resources."
Mount Allison graduate — now resident physician at Queen's University — Dr. Sarah Dobrowolski ('07) says she is heartened to see this kind of program at her alma mater. Dobrowolski, who holds a medical degree and PhD in Health Promotion, was on campus for the program launch this fall.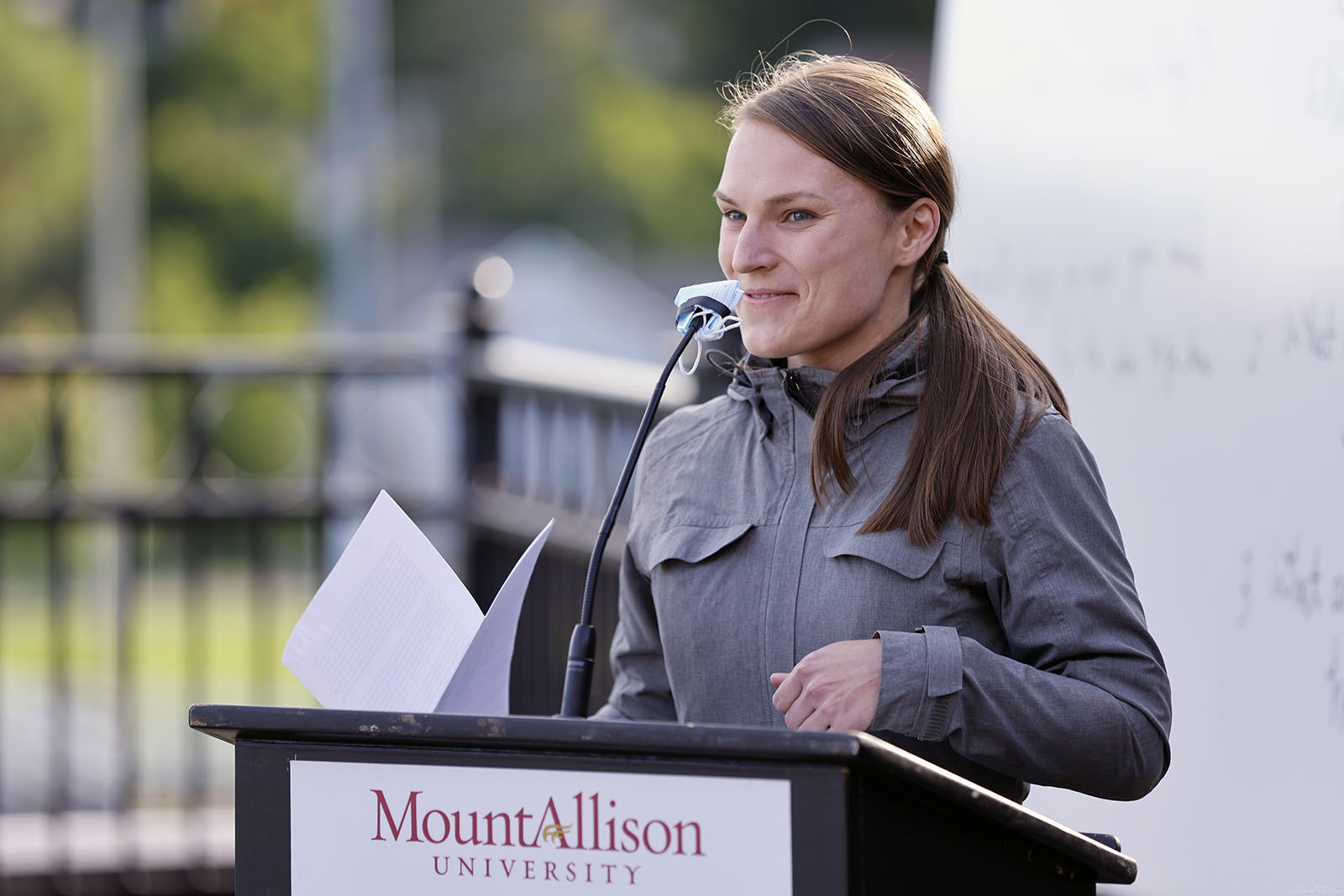 "I do believe that it [the program] is exactly what the world needs now to help tackle some of the most pressing health-related issues of our time. It is leading the way amongst health education programs by offering students a deep and interdisciplinary perspective on health and the many relations that make it so." 
The degree program includes focused topic areas of health equity and diversity, health data analysis, and environment and health. Courses are offered in life sciences (biology, biochemistry, psychology), ethics and philosophy, and the social sciences.
"An interdisciplinary degree like this provides training and education for many fields focused on health, including medicine, law, counselling, non-profit program delivery, policy, and social justice and advocacy work in community-based organizations," says Whynacht. "Seeing faculty members from a number of fields, including biology, biochemistry and chemistry, philosophy, and sociology come together to create the health studies degree has been wonderful. I'm honoured to be one small part of this exciting new program for Mount Allison."
Find out more information about the health studies program at Mount Allison.