Big impact in Canada's fine arts community
The Lassonde Internship Program is delivering life-changing experiences to students and enabling partnerships with premier Canadian arts institutions
As part of its transformational gift in 2021 to establish the Pierre Lassonde School of Fine Arts at Mount Allison University, the Lassonde Family Foundation generously created and funded summer internships.
"Our family is very proud to support this program and its creative, fantastic students," says Pierre Lassonde (LLD '21).
The internships are opportunities for upper-year students in Fine Arts, art history, and museum and curatorial studies to spend May to August working in galleries, museums, and other Canadian arts institutions. The internship funds a student's employment as well as supports travel and housing costs.
"These internships provide fantastic singular opportunities for students and also really raise the profile and impact of our School," says Dr. Anne Koval, professor at the Lassonde School and one of the supervisors of the internships. "The program's first interns are making important contributions at galleries and exhibitions across the country, and the Canadian art scene is taking notice."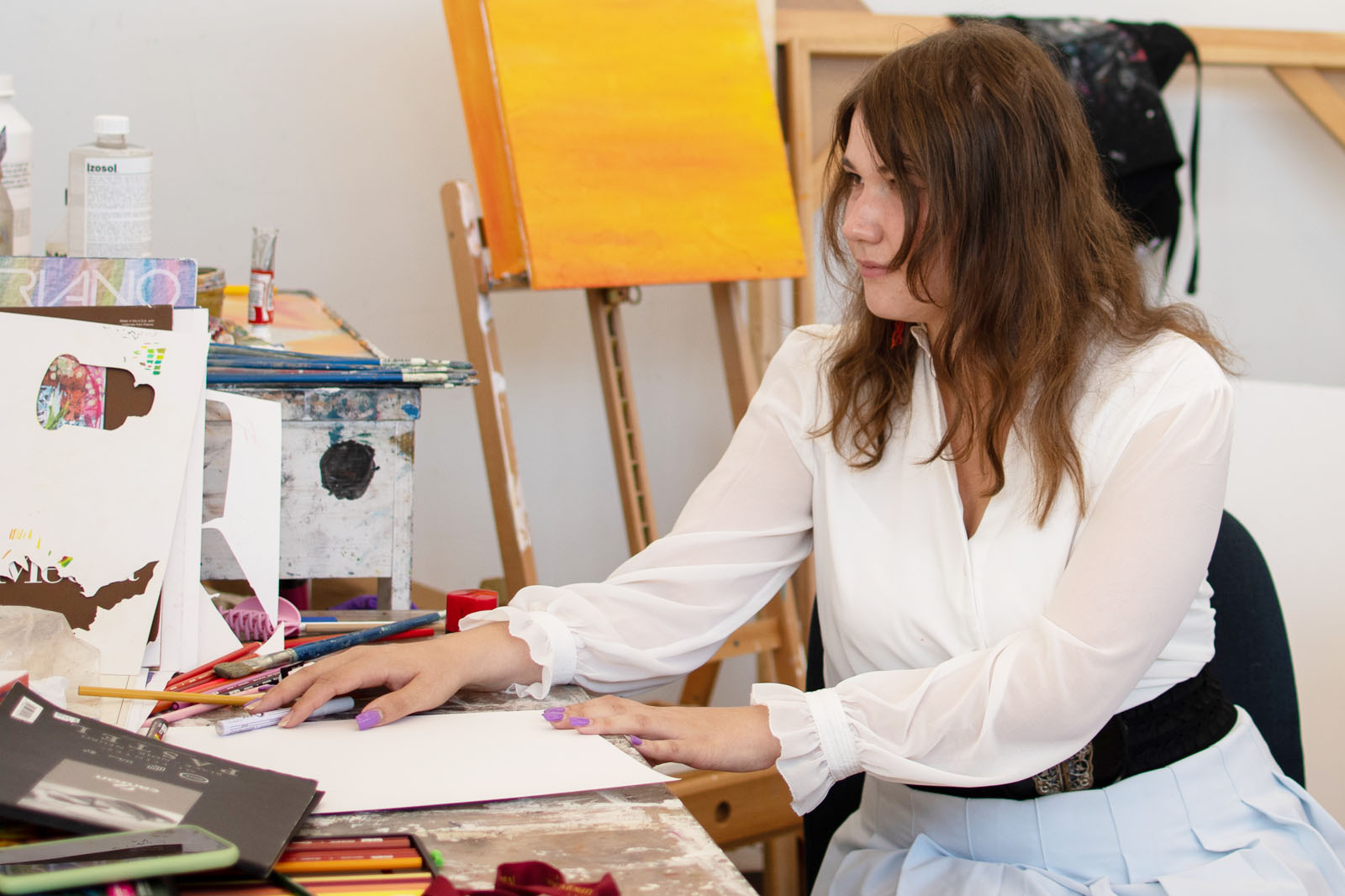 Shivanya Ra — Art Gallery of Hamilton
Shivanya Ra had never visited Hamilton, ON before moving there in May to spend four months as the Pierre Lassonde Curatorial Intern at the Art Gallery of Hamilton. The fourth-year Fine Arts student assisted in the curation of The Bigger Picture: Art in Hamilton 1950-2000, and the gallery was so impressed they arranged for Ra to travel back to Hamilton in October for the exhibition's opening reception. 
During the internship, Ra also curated an expanded exhibition of the gallery's permanent Norval Morrisseau collection. Where We Lie: Between Sea and Sky, featured nine paintings by the famous Indigenous artist. Ra delivered a curator talk, including a Q&A session with the audience, and wrote an article for the gallery's magazine.
"My internship was a critical and unforgettable experience," says Ra. "It was about developing skills, but it was also really about learning more about myself as an artist and person and finding my own voice and artistic language. There is no doubt that I will take what I have learned and experienced back to the Lassonde School and further apply myself within my studio and academic studies."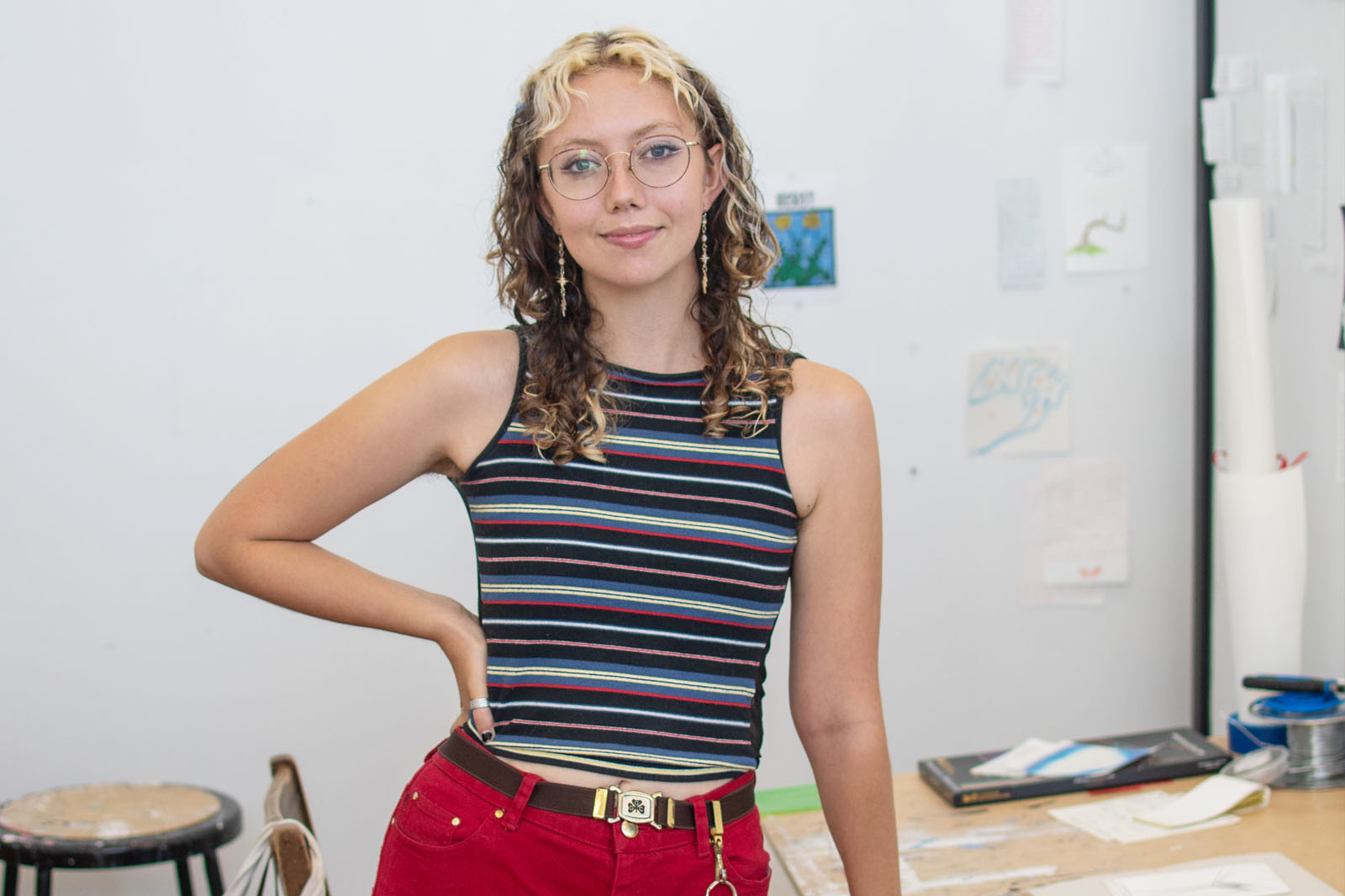 Daisy Graham — Art Gallery of Greater Victoria
Daisy Graham is a fourth-year student with a double major in Fine Arts and art history, and a minor in museum and curatorial studies. Graham spent the summer as the Pierre Lassonde Curatorial Intern at the Art Gallery of Greater Victoria and worked as a curatorial assistant for the gallery's Asian art collection, which is one of the largest in North America. Graham also worked in public education and community outreach programming, creating a teacher's resource guide, delivering exhibition tours to youth camps and interest groups, and helping organize large public events.
Graham plans to pursue a career in arts education and appreciated the opportunity to work for a larger gallery like the one in Victoria and to learn from so many experts on different subjects and aspects of curatorial work.
"My internship was such a beneficial experience, not just in skill-building and forming professional relationships but also in placing me in a position and location that would otherwise be inaccessible to a student so early in their professional career," says Graham. "I am so impressed to see how the Lassonde funding has really opened up our School's connections throughout the country."