What are you reading during COVID-19?
The best pandemic book recommendations from your fellow Allisonians
The pandemic has caused a retreat into our homes, and the comfort of a sorely-needed escape is just a book away. Grab your favourite hot beverage and get ready to cozy down and dig in.
---
Tess Casher ('23)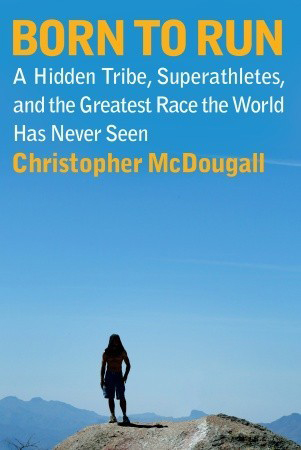 Born to Run: A Hidden Tribe, Superathletes, and the Greatest Race the World Has Never Seen
by Christopher McDougall
Second-year Bachelor of Arts in English student Tess Casher is studying from home in Whitehorse, YT. A writer in her own right, Casher completed her novel Impedi(me)nts on Ice this summer as part of her Reisman Internship.
Casher's recommendation encourages you to forget the limitations of the pandemic and escape with a novel that focuses on the science of humankind's ability to run. In Born to Run, the protagonist goes on a personal journey to explore the science behind running and visits the Tarahumara, an Indigenous community in New Mexico who are known for running long distances without injury. A factual look at running with a personal narrative, the author explores the modern relationship with running as it relates to the mind, the soul, and history.
Casher notes that this novel was a much-needed reminder of the great abilities that exist within us.
"We live in a world — and I feel like the progression of the pandemic is somewhat emblematic of it — where we can be disappointed by human beings. To see humans in this inspiring light of what we have been able to accomplish and what we're physically capable of is a pleasant reminder of something that's kind of fun, something good, something exciting, that's within us and within our potential," she says.
---
Dr. Robert Lapp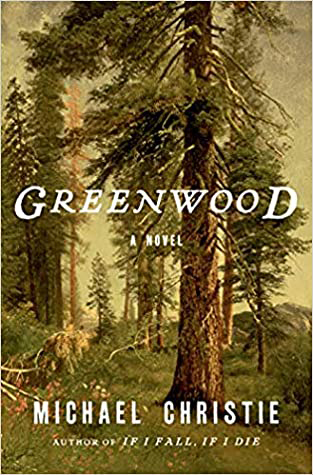 Greenwood
by Michael Christie
Everything you want in a good novel is packed into eco-fiction writer Michael Christie's nested-ring epic. Accessible, well-researched, with compelling character depiction and world-building, English Department Head Dr. Lapp read this novel, gifted to him by his daughter, in one day. Set in the near-future dystopia of 2038, in one of the world's last old-growth forests off Vancouver Island, the narrative jumps time periods from the early 19th century, to the 1930s, to the 1970s.
This novel will draw you in with its relevance to issues of climate change and pandemics — although this is a drought rather than a virus — and it will stay with you for its message of hope.
"It helped me to imagine a future that combines some of the terrible things that might happen, with also ways we can think our way to a richer, more humane future," says Lapp.
The historical fiction component of the novel is impactful, as the time-jump to 1930s Toronto makes our current situation seem less terrible and helps to re-imagine the past and make us grateful for the present. This is a novel that will leave you thoughtfully contemplative long after you've finished reading!
---
Renée Belliveau ('17)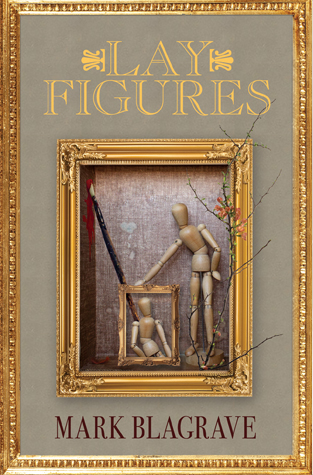 Lay Figures
by Mark Blagrave ('77)
Renée Belliveau ('17) recently graduated from the Master of Information Science program at the University of Toronto and has worked at various capacities in Mount Allison's Libraries and Archives since 2018. In her current role as the Music Library, Special Collections, and Archives Assistant, Belliveau is well acquainted with what she calls "the heart of the University," where all its history is held. Her own novel Blinking Embers, about the 1941 fire in the men's residence at Mount A, is due to be published in October with Nimbus Publishing. It is no surprise that her top recommendation for pandemic reading is a rich historical-fiction piece with a local connection.
Former Department of English professor Mark Blagrave's ('77) Lay Figures takes place in the 1930s Saint John, NB, art scene. The protagonist is a writer who meets and learns from other kinds of artists. Blagrave explores the art process and the sacrifices artists have to make. You get to see the Maritimes represented as it relates to the Second World War and the Depression, all while supporting a local author and publisher.
"The fact that Mark Blagrave has a connection to Mount A I think is reason enough to read it. But it's a great local book, published by a local press, and I think more than ever it's important to support our local businesses and local authors," says Belliveau.
---
Ivan Okello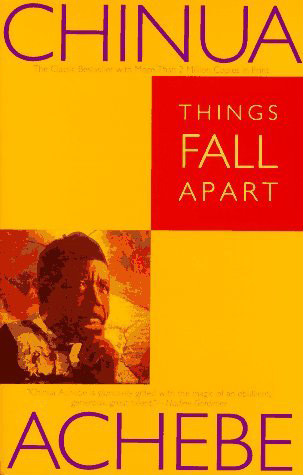 Things Fall Apart
by Chinua Achebe
If you haven't picked up Achebe's acclaimed novel Things Fall Apart, now is the time. Ivan Okello joined the Student Affairs Office in October 2019 as the Black Students' Advisor & Diversity Educator, and he has read this novel a total of five times.
While the title echoes how many of us feel about 2020 — and perhaps 2021 thus far — ultimately the story is a reminder that what we do as individuals has an impact on our larger communities. The novel is about how the protagonist manages complex changes within his life/community such as masculinity and social expectations/obligations to society, exploring the relatable complexities of what an individual does for himself versus what he does for the good of the community. The novel examines important issues of gender equity, privilege, power, progress, all while being a simply enjoyable read.
"It reminds me of alternative ways of thinking about something," says Okello. "It has a powerful way of shifting your imagination of how you engage with people around you in a cultural way."
---
As we embark on our second year of the COVID-19 pandemic, we invite you to shut off the news and, in the words of Dr. Lapp, "give your eyes a holiday from the screen." Pick up any one of these Allisonians' recommendations to read away the winter blues!