"My tomorrows are too important"
Gillian Crooks ('97) shares her MS journey from a wheelchair to running a marathon
Growing up in Sackville, NB, attending Mount Allison seemed like a natural next step for Gillian Crooks when she graduated from high school.
"My dad taught in the Psychology department and was at one time the dean of students, I actually took a class of his," she says. "Even though my family lived in town, I moved into residence. It was great as I met a lot of people. And being the youngest of four, I think my parents were OK with it too."
Crooks' university experience was not a 'usual' one though. At the age of 19 she was diagnosed with multiple sclerosis (MS).
"Honestly, I gave up for a while, it's not the kind of news you expect to get as a young adult. I lived miserably for a long time, even using a wheelchair at age 21," she says.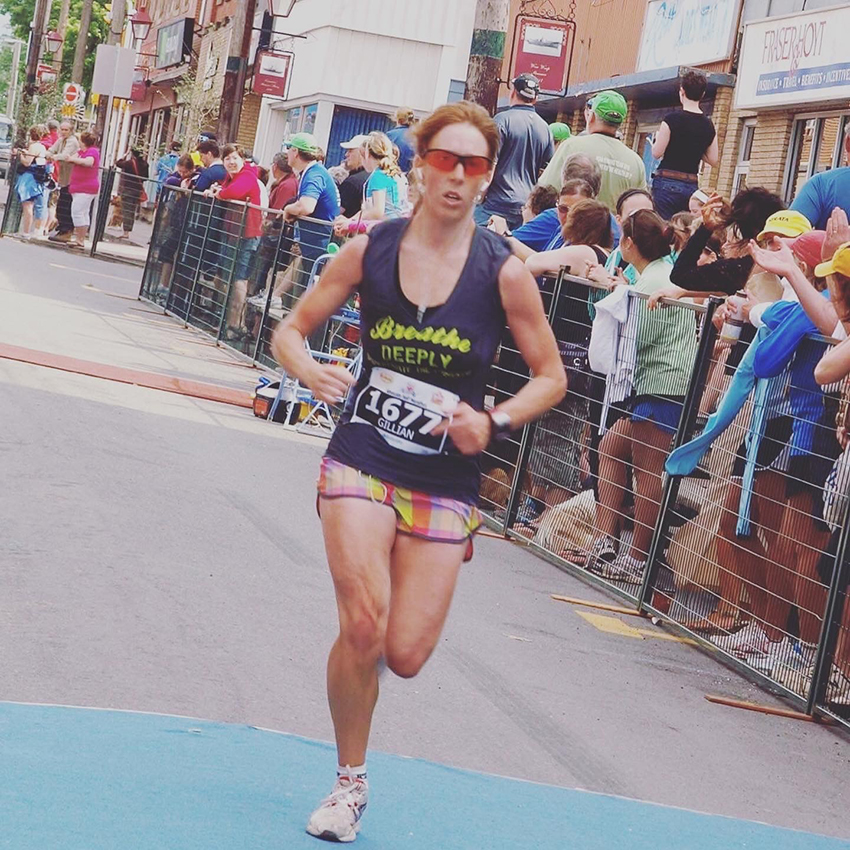 Fast forward 25 years — Crooks is now a definition of health. A registered holistic nutritionist, she ran her first marathon last year, and has her sights set on a Half Ironman Triathlon this year.
"When I had my daughter at age 30, I knew I needed to make some changes," she says. "I started small, making little changes to my diet and activity, adding in more nutritious foods. I stopped eating refined sugar and noticed a difference in less than three weeks."
Seeing these incredible changes in her health, Crooks formally studied nutrition and now works as a nutritionist with the REHAB1 Performance Centre in Moncton, Riverview, and Saint John.
"I've been fortunate to work with clients both in-person and virtually during the pandemic," she says. "Healthy eating doesn't have to be hard or expensive. I work with individuals and families to help them navigate health issues and tasks like meal planning and food choices to meet their individual needs and goals."
Crooks works with clients from a number of backgrounds: athletes, those with digestive issues, as well as several individuals with MS. Each plan is individualized to assist people in making ideal food choices.
But, as Crooks says, we're all human.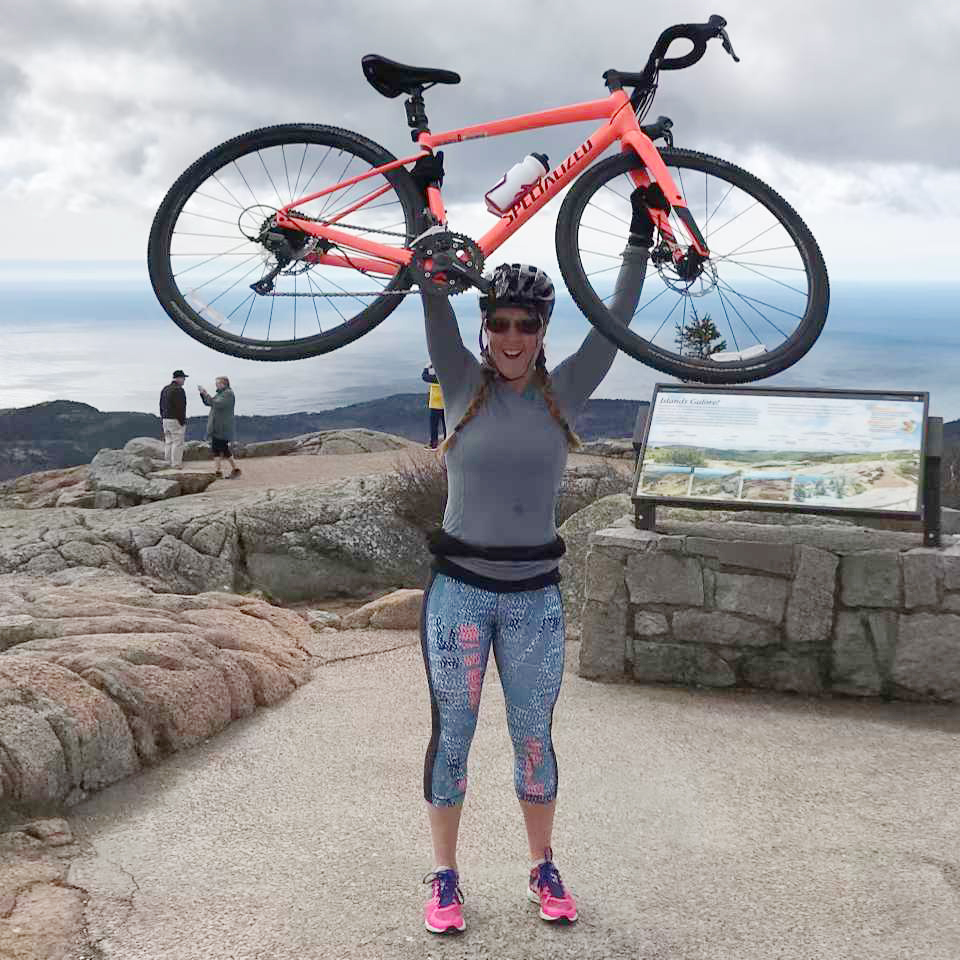 "Yes, I still think of chips and the odd drink," she laughs. "But, in the long term, my tomorrows are too important. I know what I eat is going to affect my health and how I feel. And I want to feel my best, today and in the future."
Although Crooks' health has improved significantly with these lifestyle adjustments, she is careful to note that she is not cured. Currently there is no cure for multiple sclerosis, which affects more than 2.3 million people globally.
"My MS is not cured. I've noticed a huge change in my health with the lifestyle choices I've made, including adopting a different mindset than when I first received my diagnosis," she says. "But I believe there's still a time and a place for medication. I feel very grateful to have the lifestyle I do. I have MS but MS doesn't have me."