Mount Allison computer science graduates, students growing in number at tech giant
It is one of those few companies that is such a part of our everyday lives, it has become a verb. Google it.
Google, and many of its affiliates, have become integral to many. But did you know there's a growing number of Allisonians working behind the scenes at one of the world's best-known companies?
As a student, Olivier Bourgeois ('18) was part of a team that competed in the International Collegiate Programming Contest (ICPC), dubbed the 'Olympics of Programming Competitions.' He returned to campus following graduation to volunteer with the MtA Hacks Hackathon, and joined Google in 2020 as part of the developer relations team for Google Cloud.
"It is a very dynamic role that involves juggling many hats, from creating sample code snippets to giving tech talks in conferences," he says.
Prior to Google, Bourgeois worked at Dell EMC as a software developer, following two student internships with the company. Bourgeois says it was Mount Allison's small classes and access to professors that he found most helpful in preparing for these professional roles.
"The number one aspect of Mount Allison that made the most impact on my university experience was the small student-to-professor ratio," he says. "Having the ability to know every student in my course, as well as professors getting to know me on a more personal level, opens a lot of doors both during the course of the degree and long afterwards."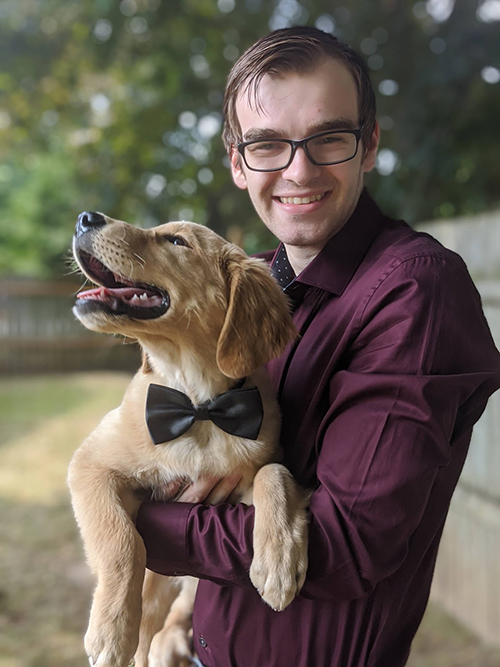 Micah Stairs ('17) joined Google as a software engineer immediately after graduation, working with Google Flights in Boston and now Google Stadia, based in Waterloo.
"My career path so far has been better than I could have ever imagined," says Stairs. "As I move forward in my career, I am thankful that I work at a company that has an endless array of projects, so I know that there will always be interesting problems for me to solve!"
Stairs was also heavily involved in programming competitions, taking part in several contests while a student, and was a member of the only Mount Allison team ever to reach the ICPC World Finals, under the mentorship of computer science professor Dr. Liam Keliher.
"I am particularly thankful for Mount Allison's competitive programming club, which is led by Dr. Keliher. In addition to broadening my knowledge of computer science theory, competitive programming helped me put the concepts I was learning about into practice. It also turns out that competitive programming is great way to prepare for technical interviews at companies such as Google," he says.
In his short time away from Mount Allison, Stairs has made a commitment to supporting future and current student programmers at his alma mater. By taking advantage of Google's gift-matching program, in just one year Stairs was able to fully endow a fund to support students participating in programming competitions.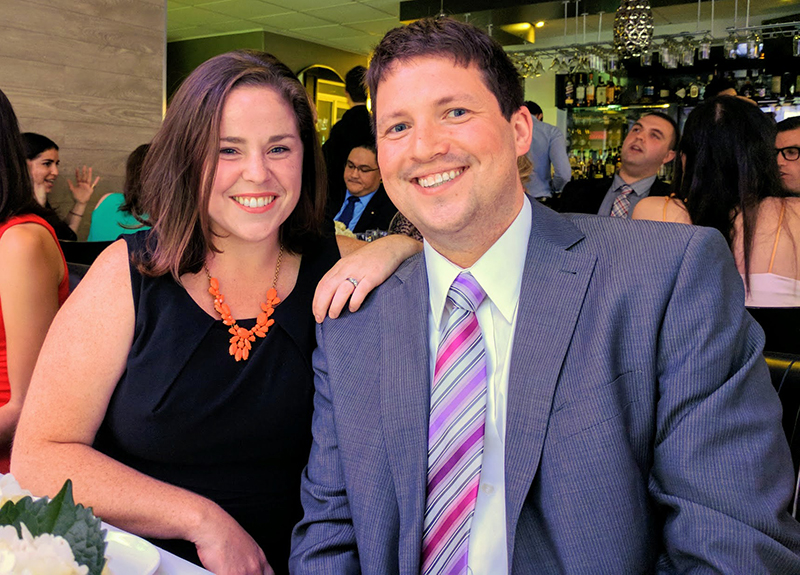 Steve Emeneau ('06) is a senior software engineer at Google. If you have a Gmail account, used Hangouts, Google Fi, or Google Voice to call a phone number, you have used code he helped design and write. Prior to joining Google, Emeneau worked in Ottawa as a software developer at a start-up that he heard about from a fellow MtA grad, Bill Belanger ('07).
Emeneau also worked with companies in Halifax and Bermuda before settling in California with his wife Emily Beeston ('05), who is a curator at the Anderson Collection at Stanford University.
"My time at Mount Allison prepared me for this career in a number of ways, both personally and professionally," he says. "I wasn't even considering a career in computers before I started my degree, but through a number of fortunate events I ended up with a double major in computer science and physics."
Emeneau took part in programming competitions while at Mount A, being coached by Keliher and Dr. Laurie Ricker. He also spent two summers in the Physics department working as a student researcher with Dr. Ralf Bruening.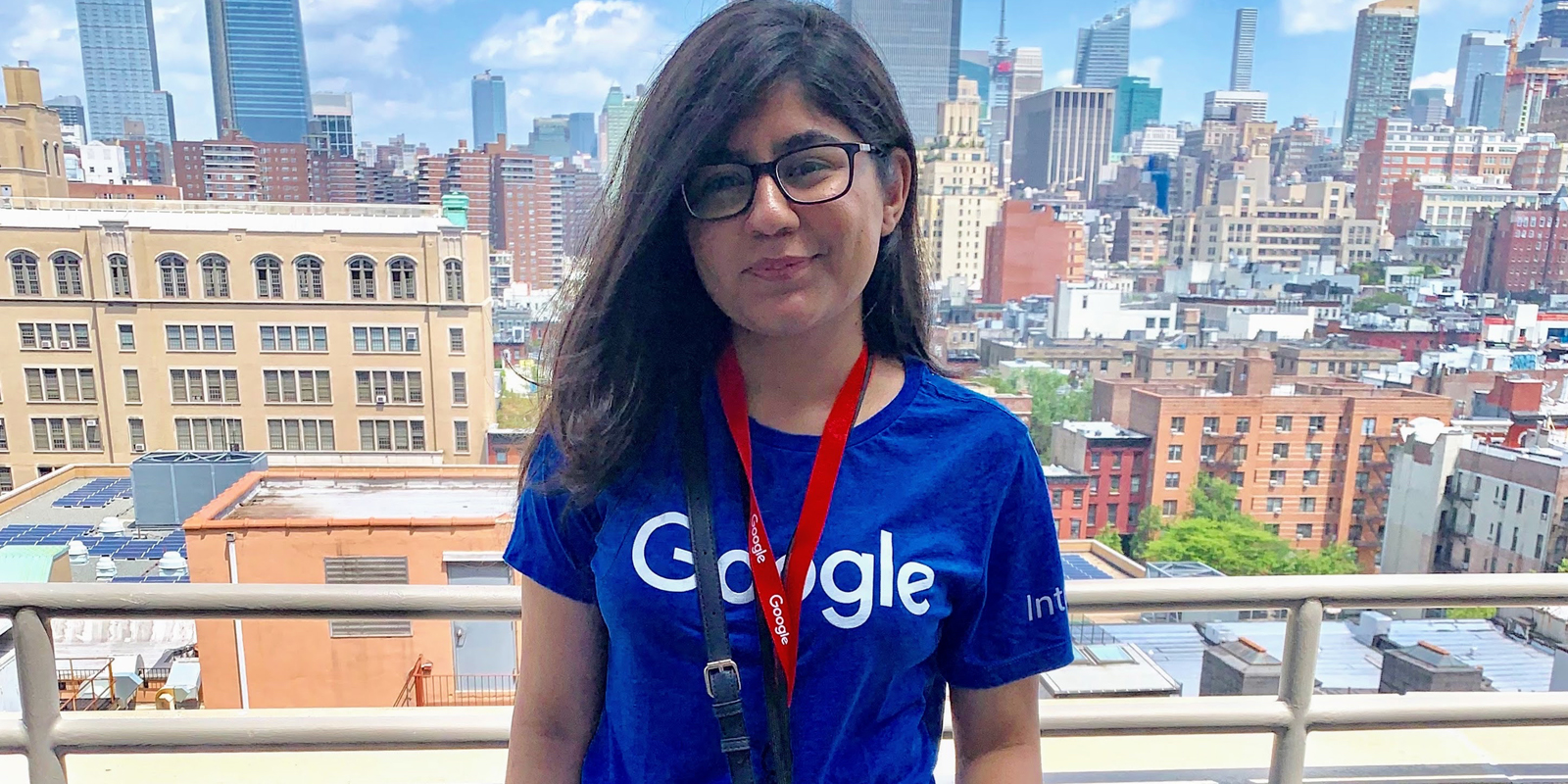 Rija Ali ('21) will graduate this spring with her BSc in computer science and head directly to a full-time role at Google. Ali completed two summer internships with Google, in their Waterloo office in 2019 and then remotely in 2020.
"I worked on the Google Cloud team in 2019 and then as part of the testing department in 2020," she says. "I learned a lot from these internships. You really get to be part of the project team. I feel like I really enhanced my skills in both computer science and project management both summers."
With a focus on computer programming and coding, Ali says her studies, as well as the opportunities to participate in competitive programming competitions as a student, helped prepare her for her work at Google.
"I competed in several regional and international programming competitions. Dr. Keliher coaches the computer programming club and has helped prepare many student teams for these competitions," she says. "He also helped me greatly in preparing my application for my first internship with Google."
Amongst this group, several constants stuck out — the benefits of their Mount Allison experiences, opportunities to attend programming competitions, and the impact of their professors, particularly Dr. Liam Keliher.
Keliher has been teaching at Mount Allison since 2002 and, with colleagues and students, has seen the program and programming competition interests steadily growing since then.
"Our students are really enthusiastic and ambitious," says Keliher. "They put in so many hours preparing for these competitions and internships. They aim high when it comes to internships and future careers, which encourages others to do the same. I'm obviously very pleased, but also pleasantly surprised. I wouldn't have predicted this outcome a number of years ago, but it's wonderful to see students succeeding at places like Google and influencing each other in this way."
---