Virtual Conferring of Degrees 2021
Class of 2021 celebrated at virtual ceremony, faculty award recipients announced
May 17 was a special day for all Allisonians. For the second year in a row, Mount Allison hosted a virtual Conferring of Degrees ceremony to celebrate the Class of 2021. In-person Convocation ceremonies, along with Alumni Reunion celebrations, are scheduled in 2022.
The hour-long virtual ceremony featured remarks from Chancellor Lynn Loewen, President and Vice-Chancellor Dr. Jean-Paul Boudreau, Class of 2021 Valedictorian Angelica Whiteway, and special performances of the Mi'kmaq Honour Song and the Alma Mater Song. Student departmental awards and honours were also announced with several graduates receiving scholarships for master's programs across Canada. 
Banner caption: 2021 Valedictorian Angelica Whiteway.
Watch the virtual ceremony
This spring several faculty awards were also announced.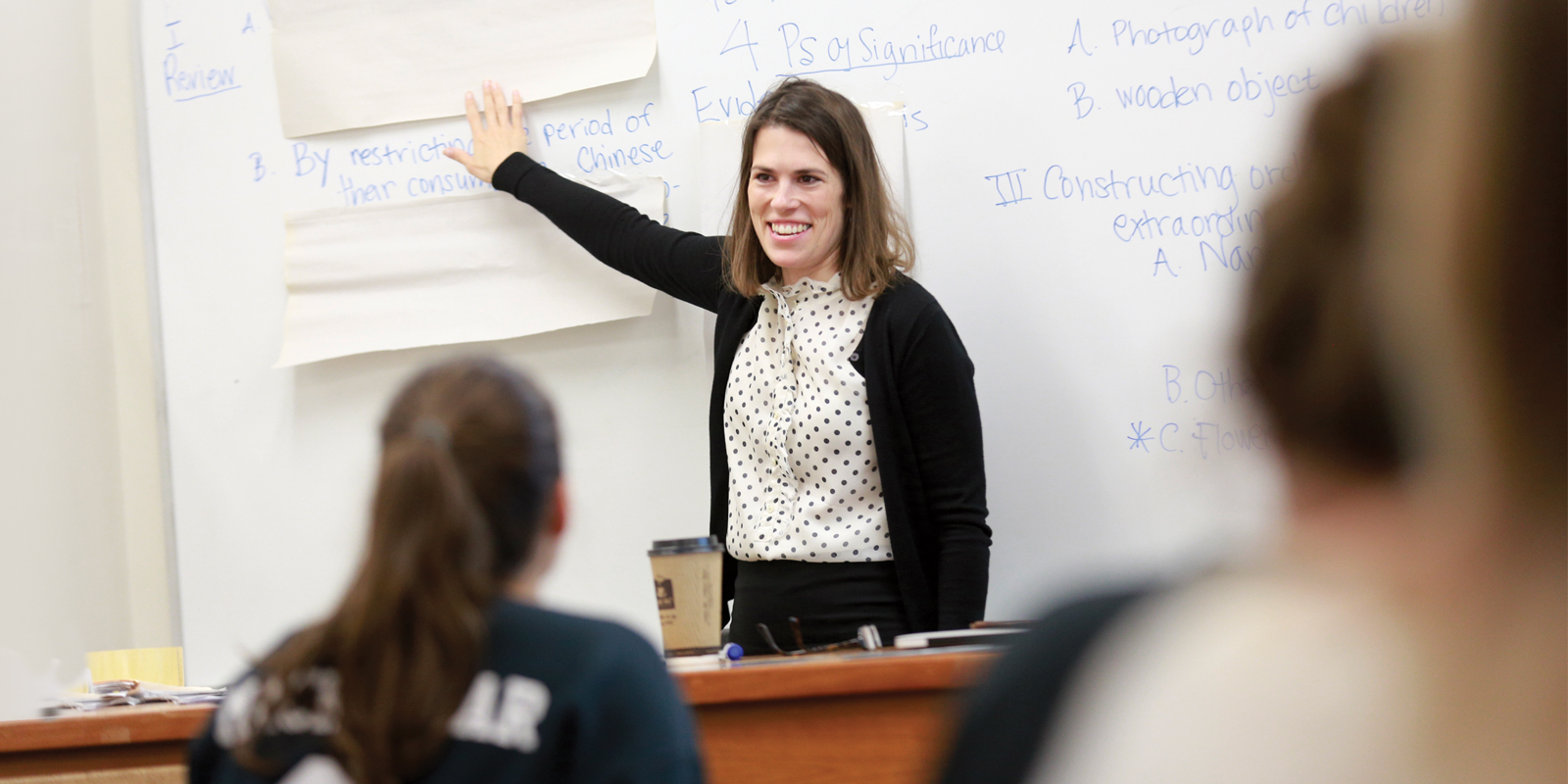 2021 Herbert and Leota Tucker Teaching Award
Dr. Susan (Susie) Andrews ('01) received the 2021 Herbert and Leota Tucker Teaching Award, Mount Allison's highest recognition of teaching excellence.  A scholar of East Asian religions, Andrews returned to Mount Allison as a professor in 2011.
In addition to teaching courses on religion, she oversees an extensive research program focused on the role narrative plays in religious communities, and regularly engages students in this research.
This year, Andrews, with her senior seminar class, initiated a new project with a local preschool, Sackville Playschool Inc. With funding from the Government of Canada's Innovative Work-Integrated Learning Initiative (CEWIL-iHub), Andrews and her students have been collaborating with their community partner to understand how representations in picture books matter.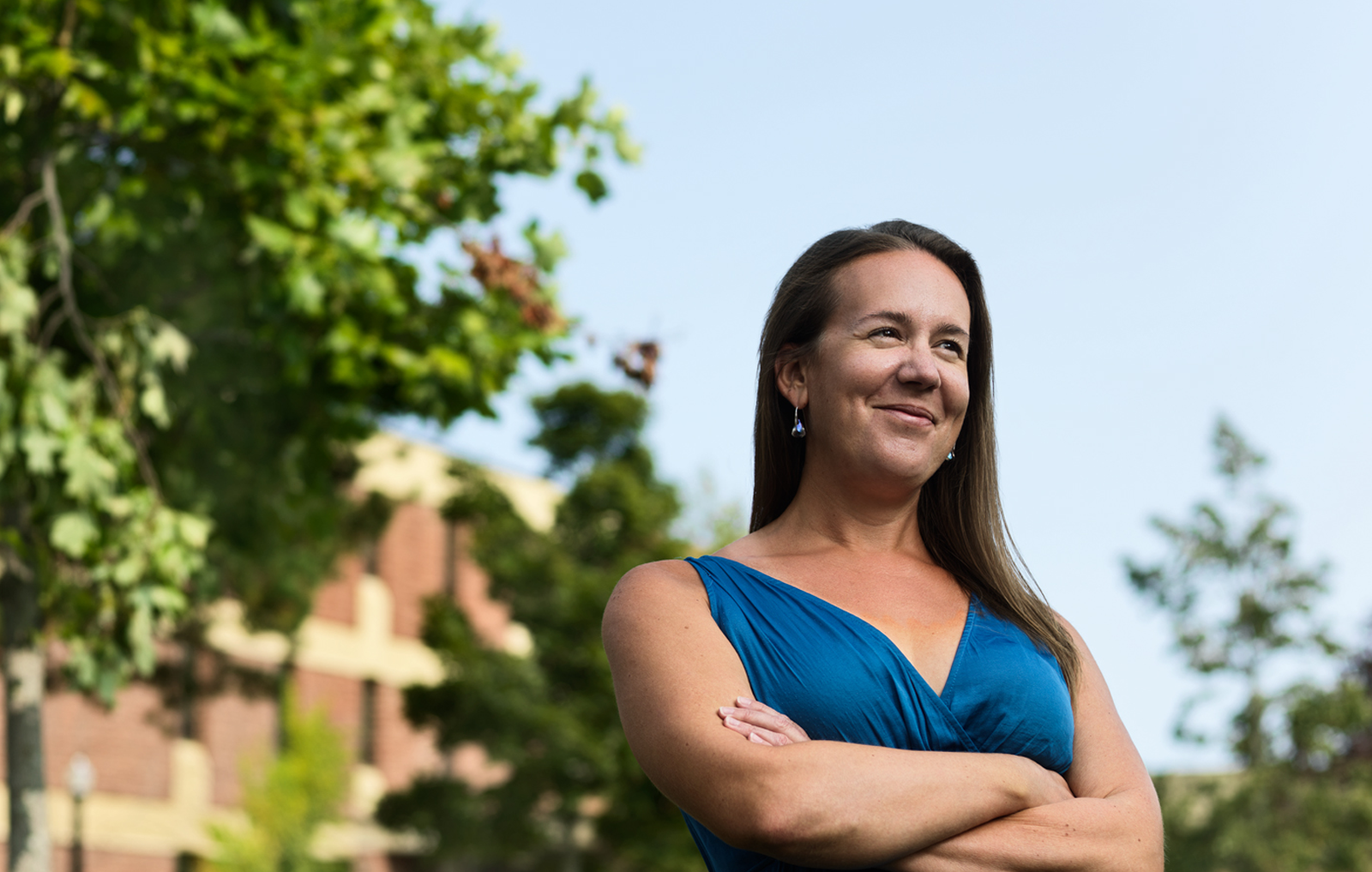 Paul Paré Medal
Dr. Lauren Beck, professor in Hispanic studies and visual and material culture studies, and Canada Research Chair in Intercultural Encounter, is the 2021 recipient of the Paul Paré Medal, recognizing outstanding research and scholarship.
Beck has taught at Mount Allison since 2008 and has been instrumental in the establishment of the Visual and Material Culture Studies program.
Named the Canada Research Chair in Intercultural Encounter in 2017, Beck's research program has grown dramatically with the launch of the virtual Centre for Early Modern Visual Culture that year and the online business Metafy, dedicated to generating inclusive practices and website HTML for companies of all sizes.
Paul Paré Excellence Awards
Four professors also received the Paul Paré Excellence Awards, recognizing their contributions in research, scholarship, and creative activities.
The 2021 recipients are:
Dr. Christina Ionescu (Modern Languages, Literatures, and Cultures, and Visual and Material Culture Studies)
Dr. Nathaniel Johnston (Mathematics and Computer Science)
Dr. Renata Schellenberg (Modern Languages, Literatures, and Cultures)
Dr. David Thomas (Politics and International Relations)