Mount Allison launches new website
New navigation system provides better user experience, highlights alumni and student stories in the Record across entire website
Visitors to Mount Allison University's website will notice a new look, which went live on July 21. The re-designed website can continue to be found at www.mta.ca.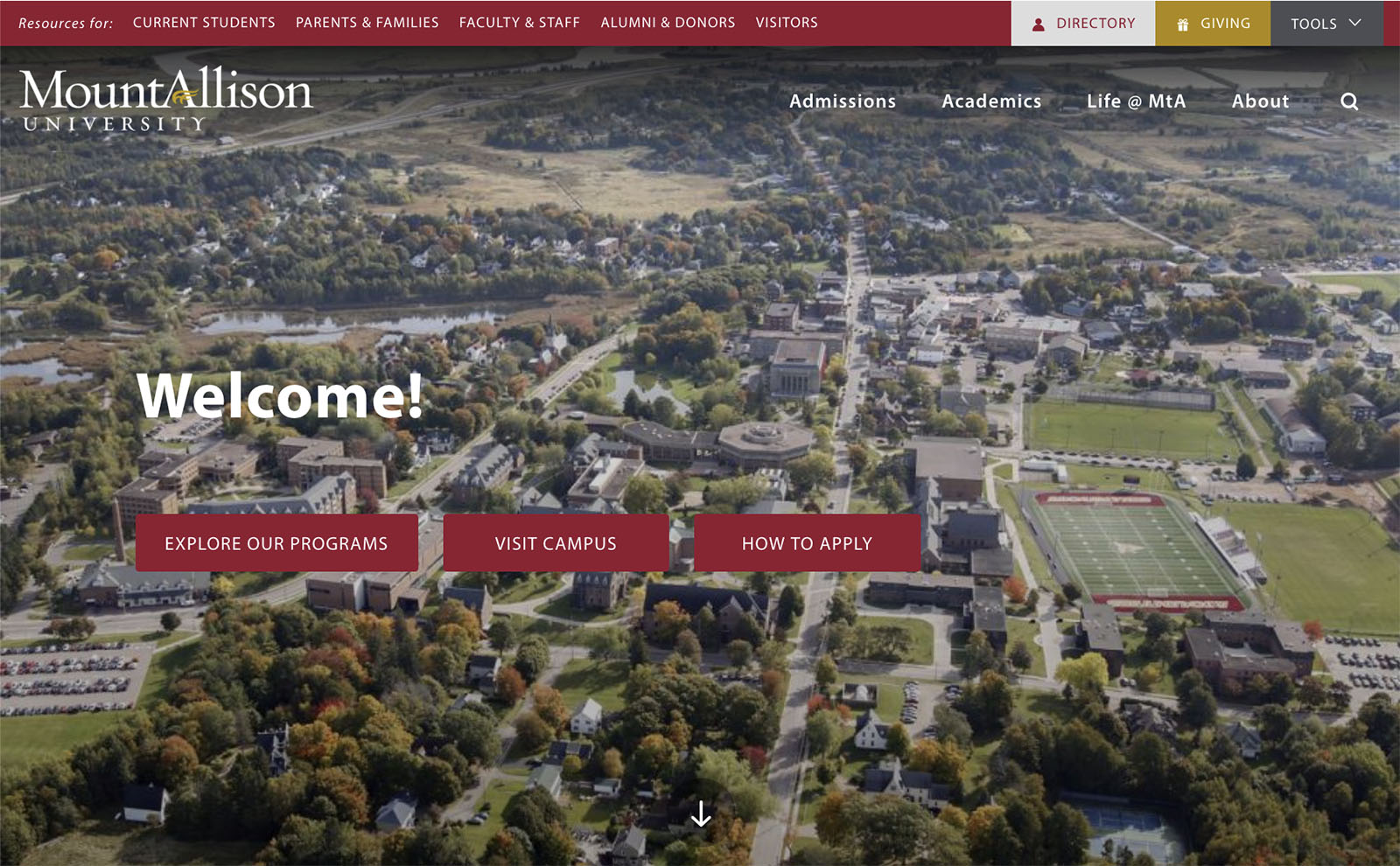 The new site organizes information and services by areas of interests for specific audiences including prospective students, current students, faculty and staff, parents and families, alumni and donors, and visitors using a more streamlined navigation system.
The alumni section and the online Record have also both been re-designed. All back issues of the online Record (originally introduced in 2016) are available.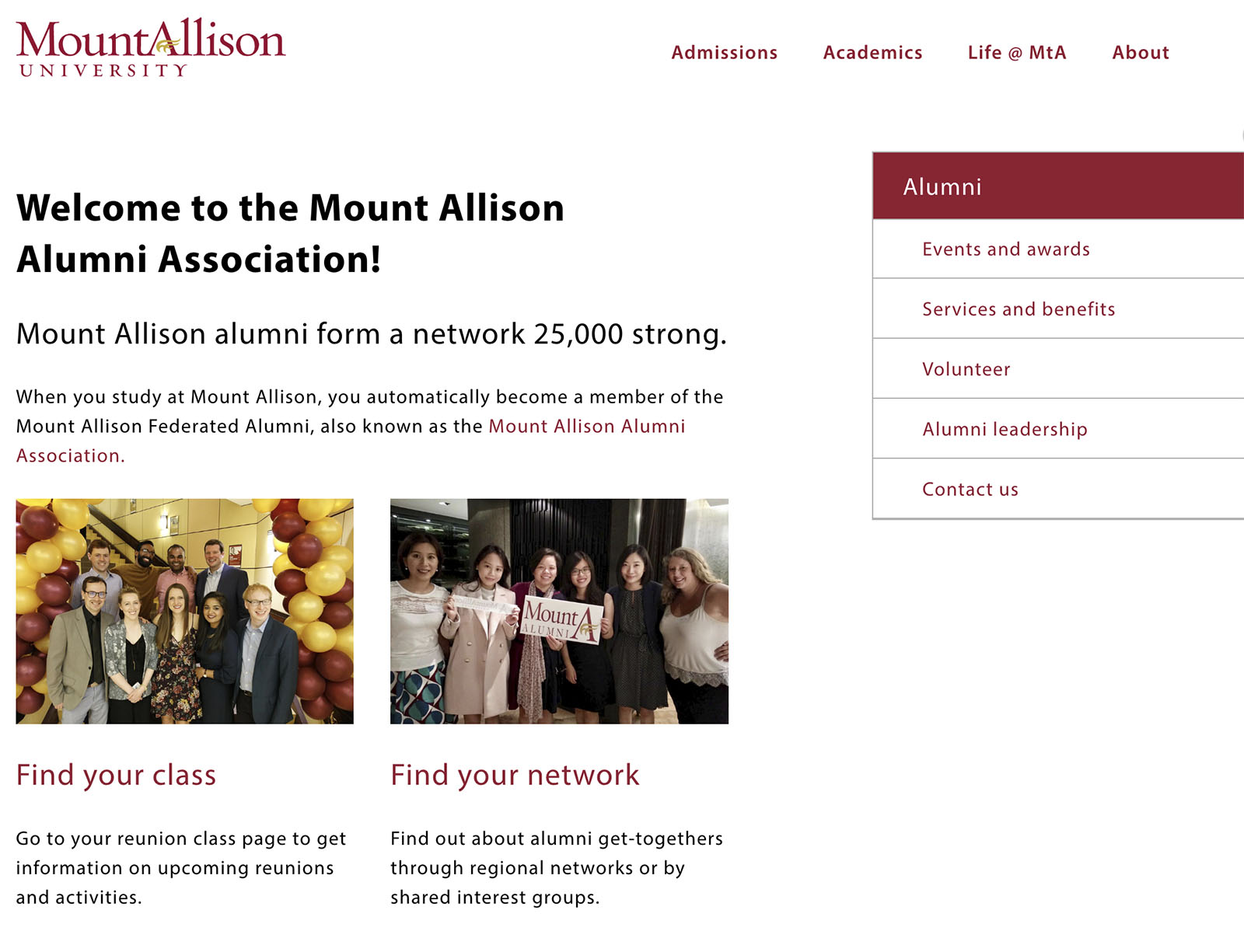 The project, co-led by the University's Computing Services Department (CSD) and Marketing and Communications Office, sought input from students, faculty, and staff across campus throughout the nearly three-year process. A University-wide Web Advisory Committee provided guidance and direction for the initiative.
Working with external partners, CSD and Communications staff completely re-designed and re-built the website from the ground up on a new content management platform. The development effort intensified over the past year, as content subject matter experts and editors from departments across campus assisted with re-organizing, updating, and moving all content over to the new platform, building approximately 2,500 pages. Content experts and editors will continue to play a critical role in updating information and keeping content fresh moving forward.
"The new Mount Allison website is designed to be more user-friendly for our students and others. Content is divided by audience and key information, not department, which is a response to the feedback we received as we were planning the project," says Robert Hiscock, Mount Allison's director of marketing and communications. "The new site continues to highlight many campus stories and the accomplishments of our students, faculty, staff, and alumni, along with providing essential information about the University and what it offers post-secondary students and community members."
The Record, Mount Allison's magazine for alumni and friends, also made the digital move over and includes more user-friendly navigation. Previous issues are available in the new site with search functions for specific sections and profiles.
On the alumni section of the site, class pages have been updated to reflect more relevant content for each class as well as save-the-dates for Reunions and some archival photos. The site also includes a new volunteer opportunities page where grads can sign up to be part of the Reunion planning committee or as a network volunteer as the Alumni Engagement Office gears up for more regional events in 2022.
"The website project was truly a collaborative effort," says John Gillis, Mount Allison's director of information technology. "Staff members in Computing Services and Marketing and Communications worked closely together and with key stakeholders throughout the process to better organize content, learn new programs, and make the website experience a better one for our University community."