An academic year like no other
Mount Allison students, faculty, and staff reflect on their pandemic experiences
Banner caption: Realism in a sea of abstraction by Michael de Adder ('91, LLD '20). Drawing on his own student experience, our collective upheaval with the pandemic and slow return to something more normal, he gives us a glimpse of student artist practice as Mount Allison celebrates a new milestone for this program.
---
Unprecedented, fluid, pivot — there have been many words used to describe our collective pandemic experiences.
While Mount Allison moved exclusively to online learning and most operations last spring were virtual by necessity, individuals across campus and in the community came together to safely welcome the vast majority of students back in the fall, offering a hybrid of in-person and online classes and an on-campus experience unlike any that came before it.
Through collective efforts, the University, in partnership with the Town of Sackville, worked to create the MtA Sackville Bubble, which included a community commitment to following public health protocols and keeping everyone safe.
This meant coming together to support each other and navigate the challenges and unpredictable nature of COVID-19, while continuing to study, work, and give back to the community. At the end of the academic year, the University had reported just three cases of COVID-19 among members of the Mount Allison community.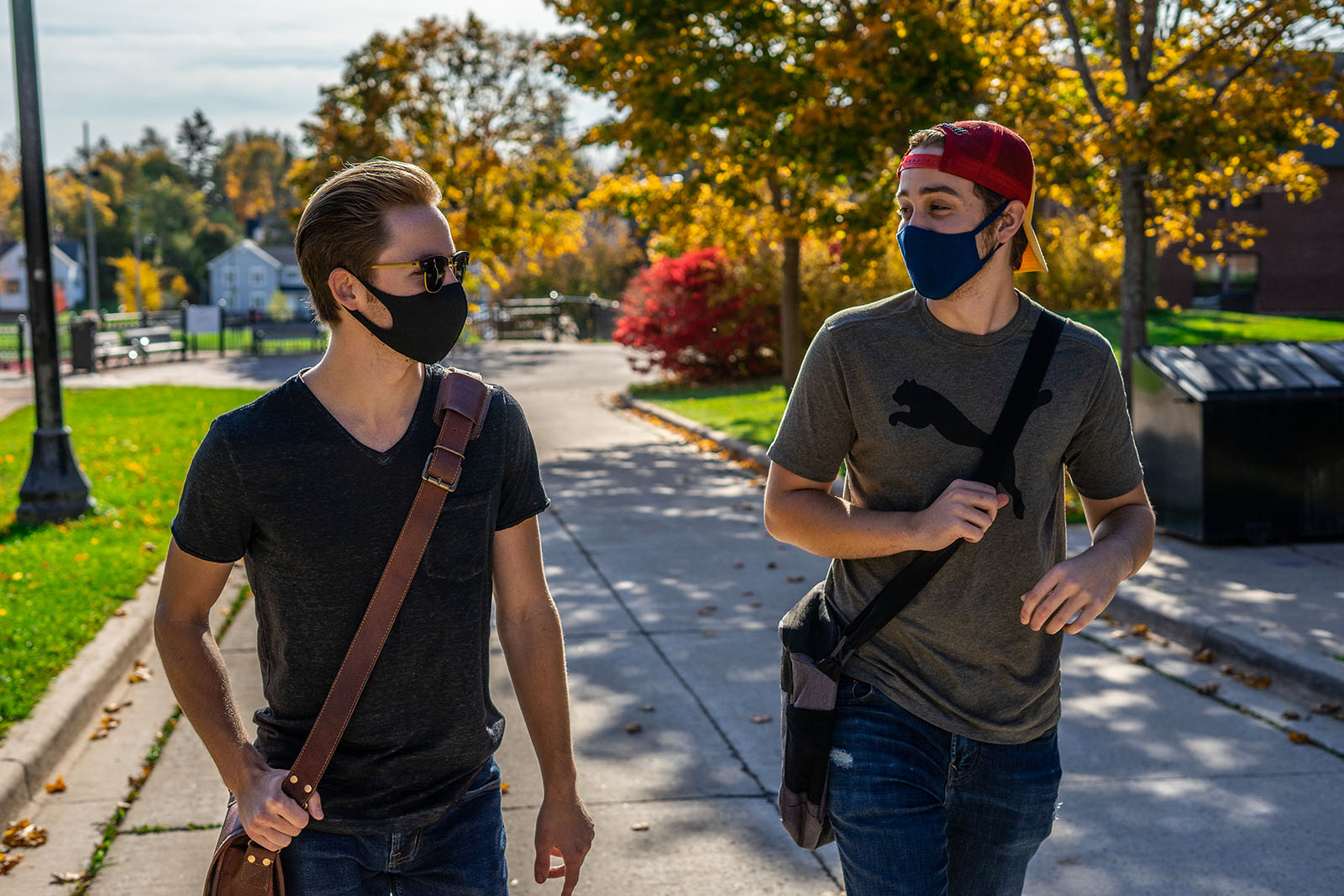 We interviewed several Allisonians to learn more about their shared pandemic experience at Mount Allison and in the Sackville community. 
Our participants include:  
Jamie Burke ('01), Chief Administrative Officer, Town of Sackville
Amanda Cockshutt, Dean of Science, biochemistry professor, and member of Mount Allison's COVID-19 Working Group
Anne Comfort ('86, '87), Vice-President, International and Student Affairs and member of Mount Allison's COVID-19 Working Group and the Tantramar COVID-19 Task Force  
Robert Inglis ('93), Vice-President, Finance and Administration and Chair of Mount Allison's COVID-19 Working Group
Grace MacIntosh, First-year Science student from Truro, NS
Isaac McCardle, First-year Science student from Charlottetown, PEI
Sydney Thorburn ('21), MASU 2020-21 Vice-President, External, member of the Tantramar COVID-19 Task Force, and fourth-year Arts student from Ottawa, ON
---
Biggest takeaway from this past year of university life during a pandemic?
Amanda — If you think you have it figured out, just wait: all the rules, regulations, and guidelines will change. Learning to deal with not knowing and not being able to plan confidently has been very challenging.
Jamie — That Sackville still has a sense of community and vibrancy, even during the most challenging times.
Sydney — It's amazing how people will come together to support one another during times as difficult as these. This year I found my professors, coworkers, and peers were very much willing to better accommodate one another as it opened our eyes to the struggles people can be facing at any given time, related to or exacerbated by the pandemic.
Grace — Flexibility is key! In a year unlike any other, being able to adapt to one's circumstances has been very important. Being flexible has allowed me to make the most of my first year and it has been great!
Silver lining moment or experience?
Robert – How the Mount A community and colleagues at other universities swapped ideas and supported each other to build safe and positive experiences for our students.
Anne — When we had our first COVID-19 case on campus back in late August, I was worried that the accusations would start towards that individual along the lines of, "Where had they been? What had they done wrong?" Instead people at MtA sent messages of support and caring. Some even went above and beyond to ask that we deliver special treats to them.
Isaac — The bonds I created with new friends and peers. We were all thrown into the same challenging and uncertain year together and we grew as a cohort and team through it. Living in residence also meant that we were a community living together and we had even more time to grow close when we were unable to visit other residences. Over the course of the year, I feel like I built some truly incredible friendships, which will likely be important to me for the rest of my life. I consider myself lucky to have been able to take on the pandemic with such amazing people to help me along the way.
Sydney – Being able to represent students through all the challenges we faced as a MASU VP alongside such an incredible team of student leaders. Although it was difficult at times and hard to find the right work/life balance, I wouldn't change my year with the MASU for anything.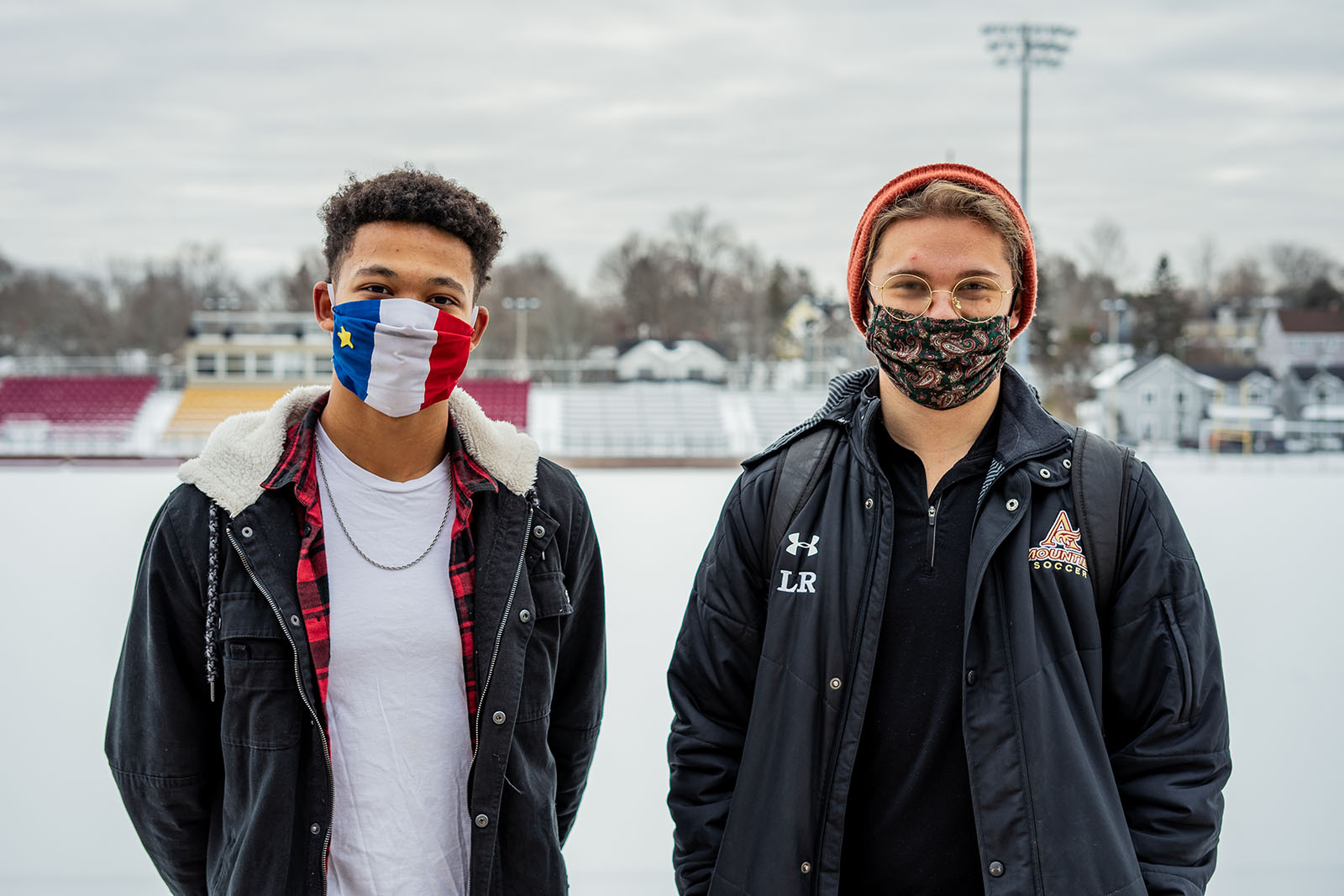 One thing you learned about yourself this past year?
Robert — That every day will bring something new and that is all right.
Jamie — How much I love putting on an apron and being in the kitchen.
Anne — Taking some time to look after myself is important.  For me that is taking a good long walk every day. It's my time to sort through my day. 
Amanda — I learned that I can rely even more heavily on the members of my team and they have risen to and exceeded all my expectations. In order to keep ahead of things this past year I have had to work strongly as part of a team and we trust each other and work well together. My colleagues, particularly my faculty, staff, and the heads of Science, have given me such excellent guidance and support this year and have helped me to make the best decisions possible. Mount Allison was so fortunate that we were able to work together — the faculty, the administration, Facilities Management... to deliver in-person labs, lectures, studios… and to conduct our research with barely an interruption. That kind of success took a lot of working together and understanding common goals and persistence. The level of cooperation has been so impressive.
Online exclusive question: What's one thing you would like to see stick around at the University or in life moving forward?
Anne — We asked individuals to sanitize their hands and workspaces, wear a mask, and stay home when sick so as not to possibly infect others. It worked. Our rate of flu, colds, and strep throat was down from previous years. I'd hope that moving forward an individual's health continues to be a priority for all. I also hope that we continue to prioritize health and safety, which can include allowing individuals with symptoms to stay home or to switch to online delivery if available or to work from home when the risk of COVID is high.
Jamie — Definitely just slowing down and being more aware and appreciative of your surroundings, family, and community — and getting outside to soak up our relationship with nature.
Isaac — The accessibility of online resources. I think the ability to virtually attend lectures and events when attending in-person isn't possible was very valuable for students and will likely continue to be in the future. The ability for students who are ill or elsewhere in the world to still be able to connect and engage with their peers will be very powerful in keeping people together. I think that maintaining and adapting distanced learning options will contribute to an inclusive environment for everyone moving forward, even after the pandemic comes to an end.
Grace — The to-go option at meal hall! When you've got back-to-back classes, to-go is a saving grace.
Three words to describe your pandemic experience at Mount Allison.
Amanda — The ones that you can publish in the Record include exhausting, unrelenting, rewarding
Robert — Marathon, intense, wide-ranging
Anne — Unpredictable, community, supportive
Isaac — Challenging, remarkable, and rewarding
Grace — Protect the Bubble!!!
Jamie — A big curveball
Sydney — Challenging, memorable, and rewarding
Bonus: Netflix or podcast go-to?
Amanda — I'm old-fashioned, my go-to is Nordic crime fiction
Robert — Netflix — Chef's Table
Anne — Didn't watch Netflix too much but did go through Ozark. Hoping for Season 4!
Jamie — Most recently, The Queen's Gambit and Trapped, and while not a podcast or Netflix program, I'm a regular listener to Odario William's CBC Radio 2 program, After Dark.
Isaac — The Good Place
Grace — Podcast go-to is Sean Carroll's Mindscape and Netflix go-to is Mindhunter
Sydney — I could re-watch the Explained series over and over
---
MtA Sackville Bubble — By the numbers
While the Mount Allison and Sackville community safely welcomed students back to campus for the 2020-21 academic year in August, the close of the Atlantic Bubble in late 2020 brought some new challenges for students for the Winter 2021 term.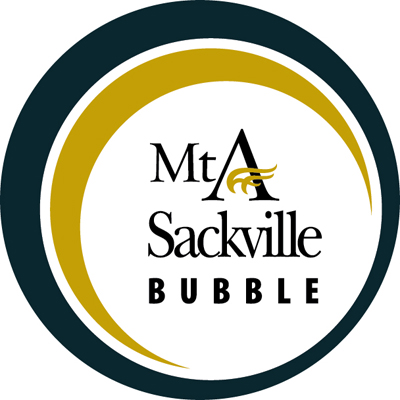 The University went from having just over 100 students self-isolating in residence in August to seeing more than 750 from outside New Brunswick who would need to complete the 14-day self-isolation on and off campus in January.
Working with New Brunswick Public Health, the University was able to safely hold testing clinics for students in isolation on campus to enable minimal travel and contact during both self-isolation periods in advance of classes. 550 tests were completed at these clinics.
In addition to the self-isolation periods, 29 students stayed in Hunton House over the holiday break, a record number of participants for this program. 
January 2021 Mount Allison self-isolation by the numbers
272 students in residence self-isolation (double the number of students in residence self-isolation in August)  
131 were transported from the airport  
12,978 meals delivered in residence
200+ special request food deliveries in residence
1,252 snack bags delivered in residence
300+ parcels delivered by the Bookstore  
96 Books on Beds deliveries by the Bookstore  
78 hours of outdoor time supervised  
620 loads of laundry done  
0 positive cases reported in residence
750+ students (residence/off-campus) monitored regularly during self-isolation
Over 200 alumni volunteers (signing up in a matter of hours) for the AVATARS program —  Alumni Volunteers Acting to Assist Residence Students in Self-Isolation — in August, with many returning in January