Canada's first Bachelor of Fine Arts recipients graduated from Mount Allison 80 years ago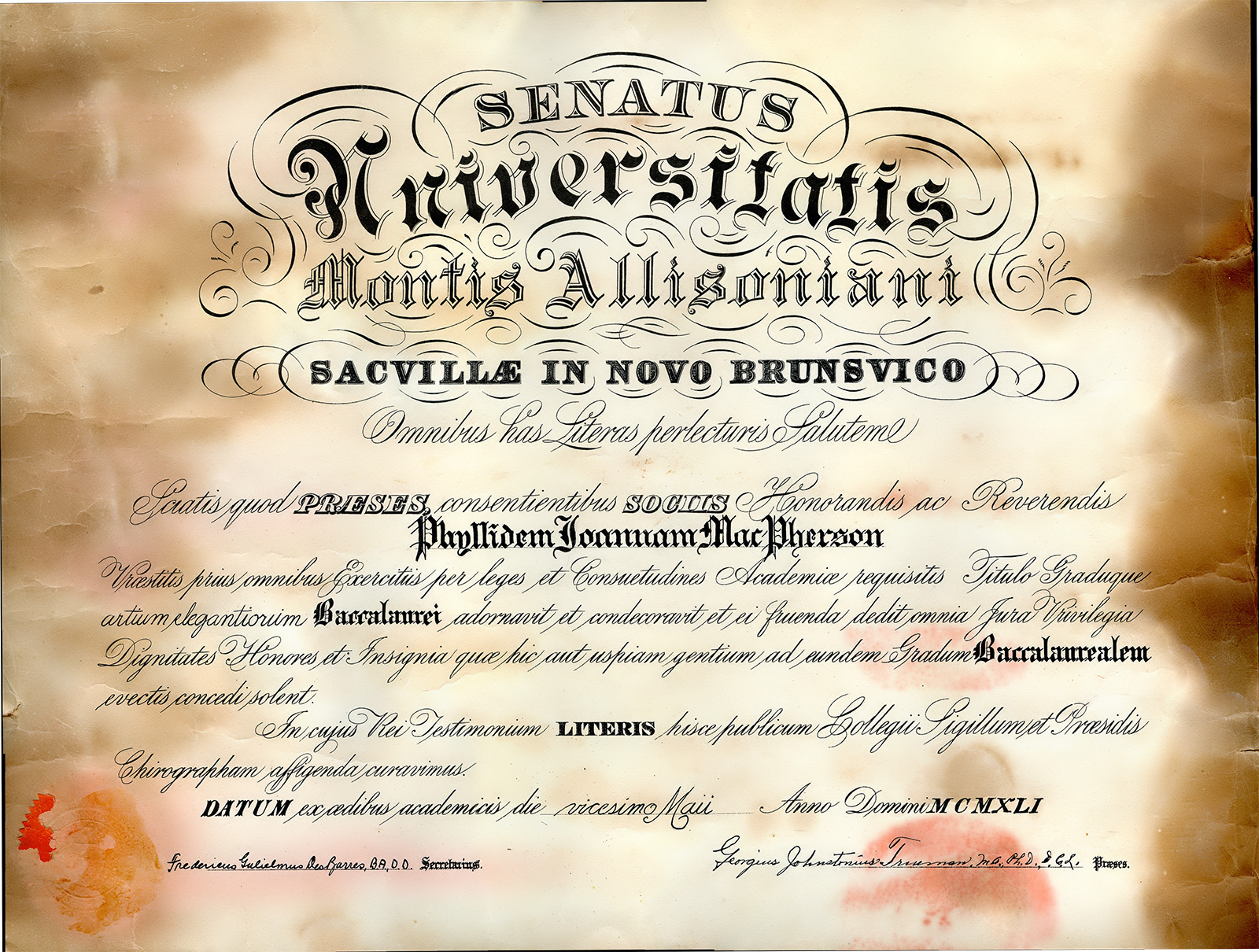 In 1937, Mount Allison became the first Canadian university to offer an undergraduate degree in fine arts. The first graduates — Phyllis Jean MacPherson, Bertha Alexandria Warren, and Colin Harley Falconer — were awarded their degrees in 1941.
Their classmates included Alex Colville (BFA '42) and Rhoda (Wright) Colville ('42). Stanley Royle, an artist in his own right, was one of their best-known teachers. 
Banner caption: Stanley Royle — standing, second from right — teaches a portrait class at Mount Allison in 1939. Members of the class included Colin Falconer (second from left), Rhoda (Wright) Colville (fourth from the left), and Alex Colville (to the right of Royle). Although unidentified, the sitter bears more than a passing resemblance to Alexandria Warren, and it is quite likely that one of the other students in the class is Phyllis MacPherson.
The first BFA grads scattered far and wide after graduation.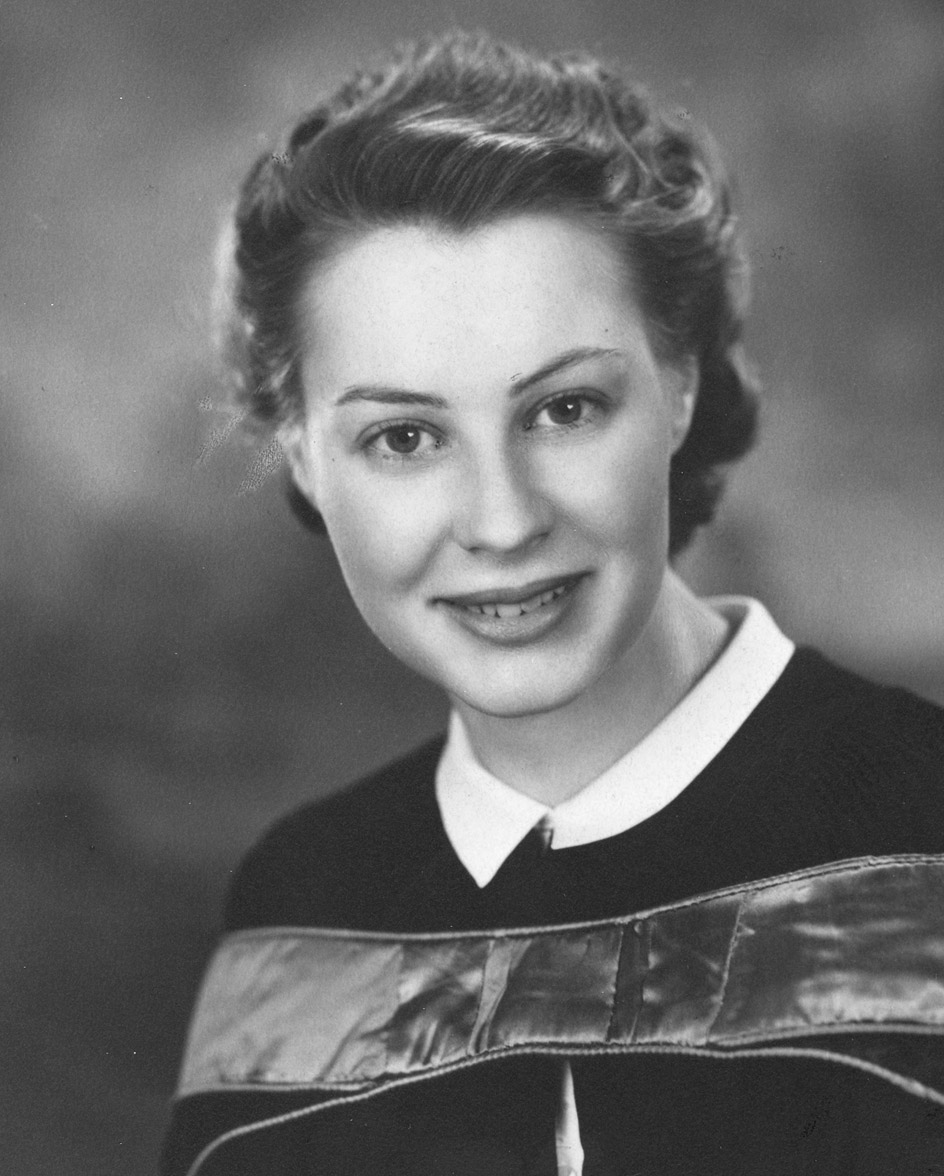 Phyllis MacPherson of Sydney, NS married fellow alumnus Harold Coish ('38, '39) in 1942. The couple eventually settled in Winnipeg, MB in 1949, where Harold taught at the University of Manitoba. They had four children, and although art did not become her career, it was deeply interwoven in her life.
"She was very busy keeping the household together and sometimes that prevents someone from doing something they are passionate about as much as they would like to," says her son, Robert Coish. "But she identified herself as an artist. She identified with having gone to Mount Allison and having that training and having a fine arts view of the world. There was a very strong atmosphere in our home about the value of art and she passed on that love and appreciation of art." 
Coish says their home was filled with art books and his mother would make them cardboard sets so they could put on plays. He says she was proud of having earned Canada's first BFA degree, but was pretty hard on herself creatively, something he feels held her back from practising art more.
One of the highlights of her life was the year she and his father spent living in Trieste, Italy.
"She was in seventh heaven because Italy is full of art everywhere. You can go to the town square in a little town and see wonderful statues," he says. "She was beside herself. She loved it so much."
After her husband died in 1984, MacPherson began taking art courses, including in clothing design, and practising art again, in particular printmaking. In her 70s, she lost her sight, but learned to read Braille and took up the violin. She lived independently until her death in 2009 at age 92.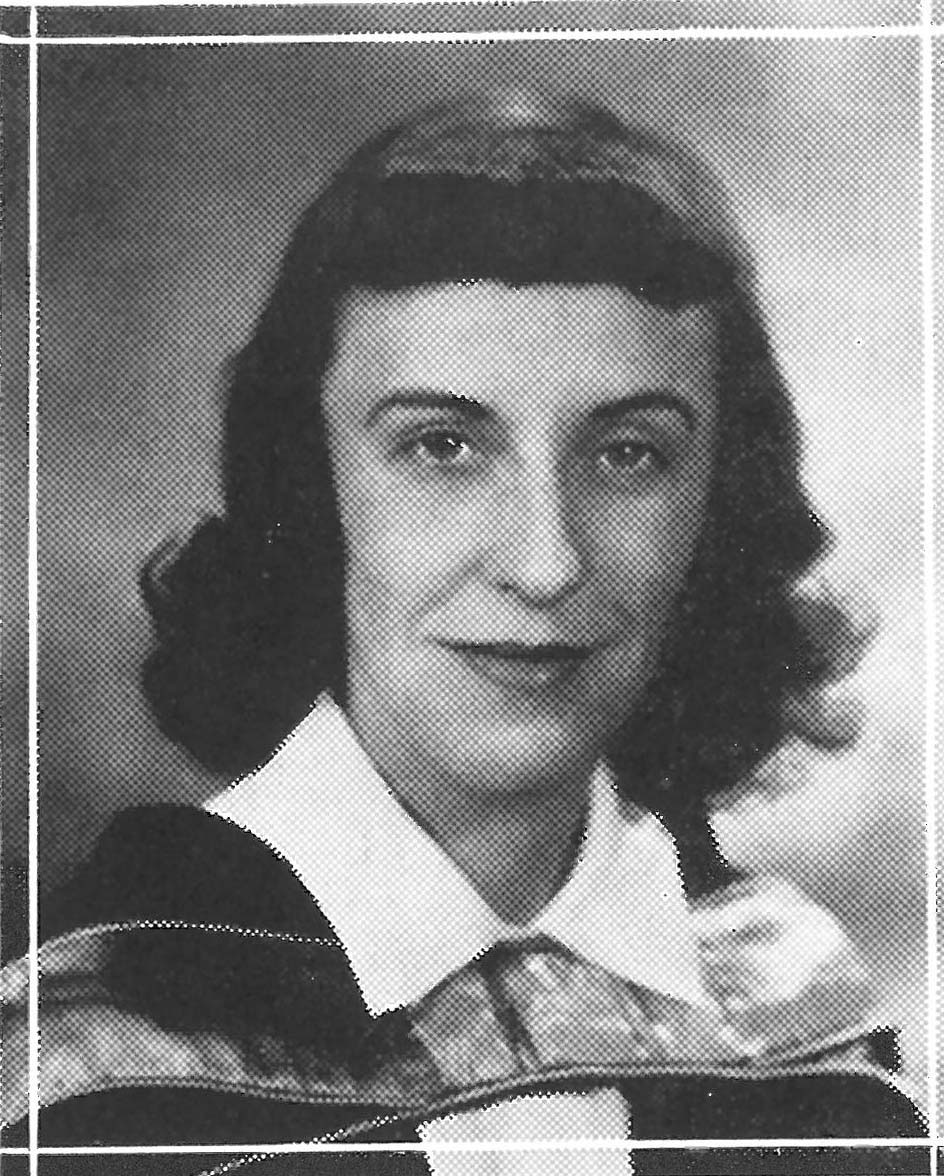 Alexandria Warren earned a Certificate in Applied Arts from Mount Allison in 1932 before returning to complete her degree. She served as an assistant teacher in fine arts during her final year. Born in Maine in 1910, Warren was 30 when she received her BFA.
In her 1932 yearbook write-up, her classmates speak glowingly of her. 
"But what we like best of all to remember about 'Bert' is her constant good cheer and unfailing optimism. To be with her was to assure oneself that the world was a mighty fine place to live in," it reads, in part. 
After graduation, she returned to the U.S. to teach and married Charles Bowen in 1942. She was the art director and a teacher at Algonquin Regional High School in Massachusetts and earned a Master of Education from Worcester State College in 1961. She retired from teaching in 1974. 
She also used her artistic skill to illustrate a children's book written by her sister, Edna. She died in 1986 and is buried in Maine.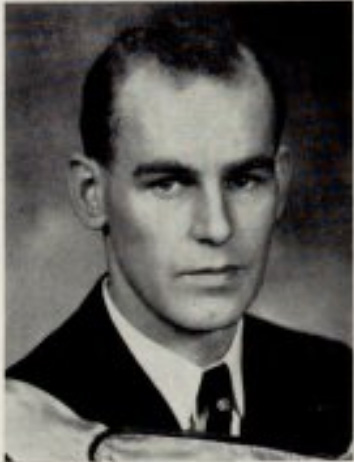 Colin Falconer did not graduate in May with MacPherson and Warren, but later in August after the summer school term. He taught at the Mount Allison School for Girls and coached the boxing team while at Mount A.
Falconer's early life was tragic: both of his parents as well as a younger sister were killed in the Halifax Explosion when he was just two years old. Colin — whose birth name was Earl Dakin — was adopted by a Halifax clergyman and his wife, James and Mabel Falconer.
In 1940, Falconer married Gwendolyn Squires Warr, a 1936 graduate of the School for Girls. The Second World War was at its height, and after graduating, Falconer joined the Air Force. He was discharged in 1945.
The Falconers had at least one child and appear to have moved first to Quebec, then to Toronto, ON after the war. He later moved to British Columbia and worked in advertising as a salesperson. Falconer died in British Columbia in 1985. 
It is fitting that on this 80th anniversary, a new chapter in Mount Allison's Fine Arts program begins with the Pierre Lassonde School of Fine Arts.
Editor's note: Our thanks to the Mount Allison University Archives and the Owens Art Gallery for assistance with research.  
---
The following photographs of Phyllis (MacPherson) Coish and prints of her work were graciously shared by Robert Coish.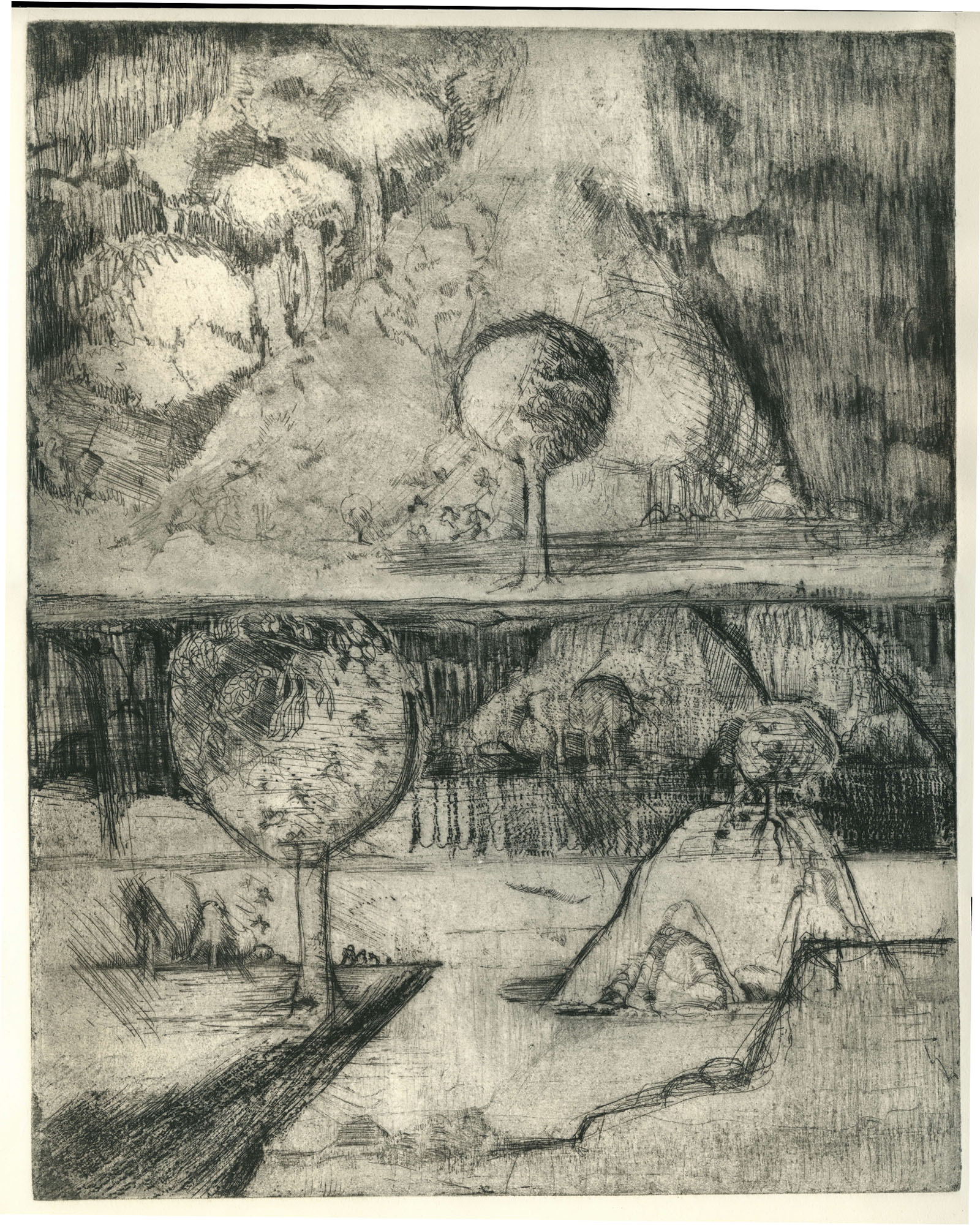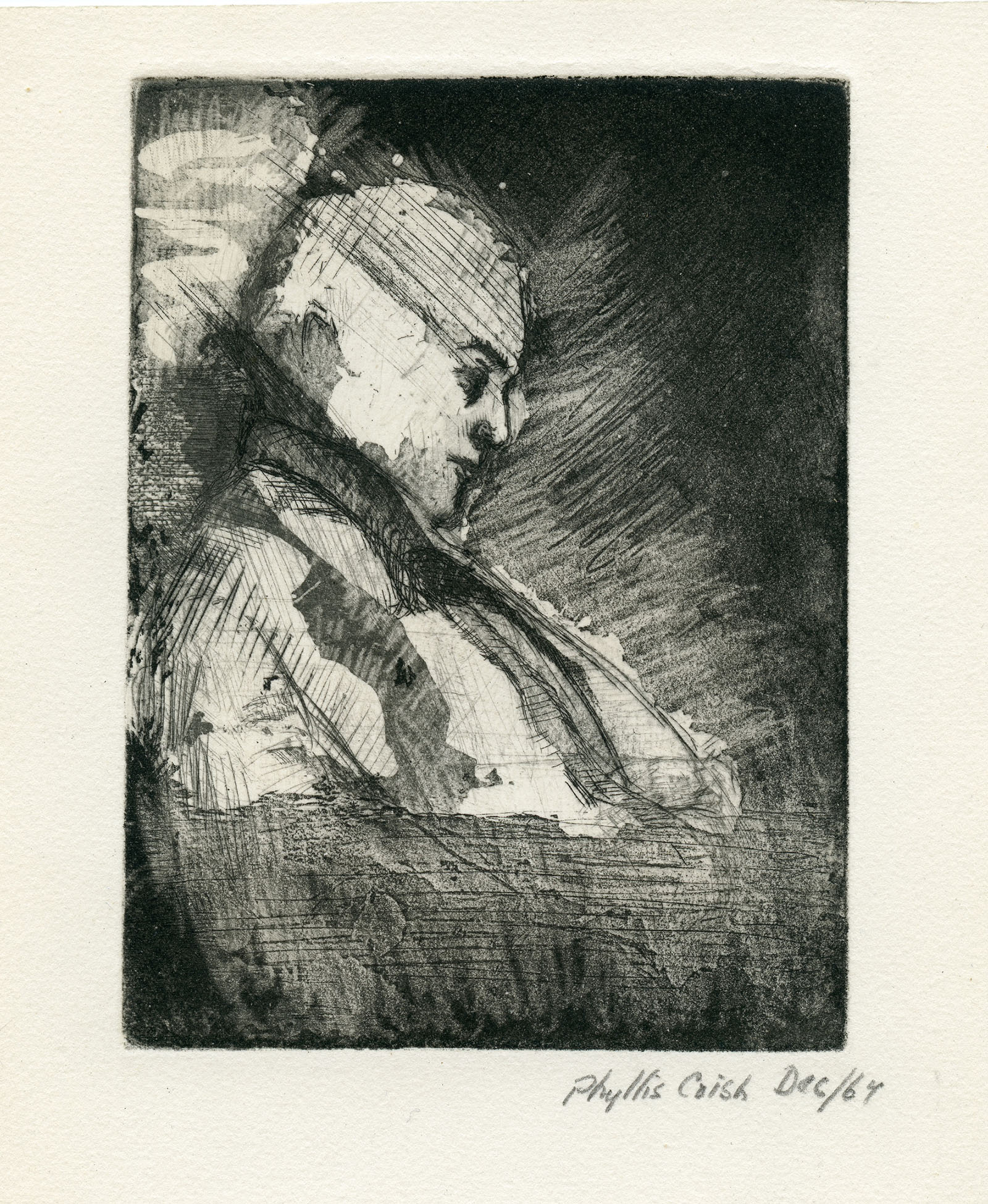 Phyllis MacPherson seriously took up printmaking using the copper plate etching method in the 1960s, taking courses through the University of Manitoba under the tutelage of Canadian artist Ivan Eyre. The above prints are two of her pieces.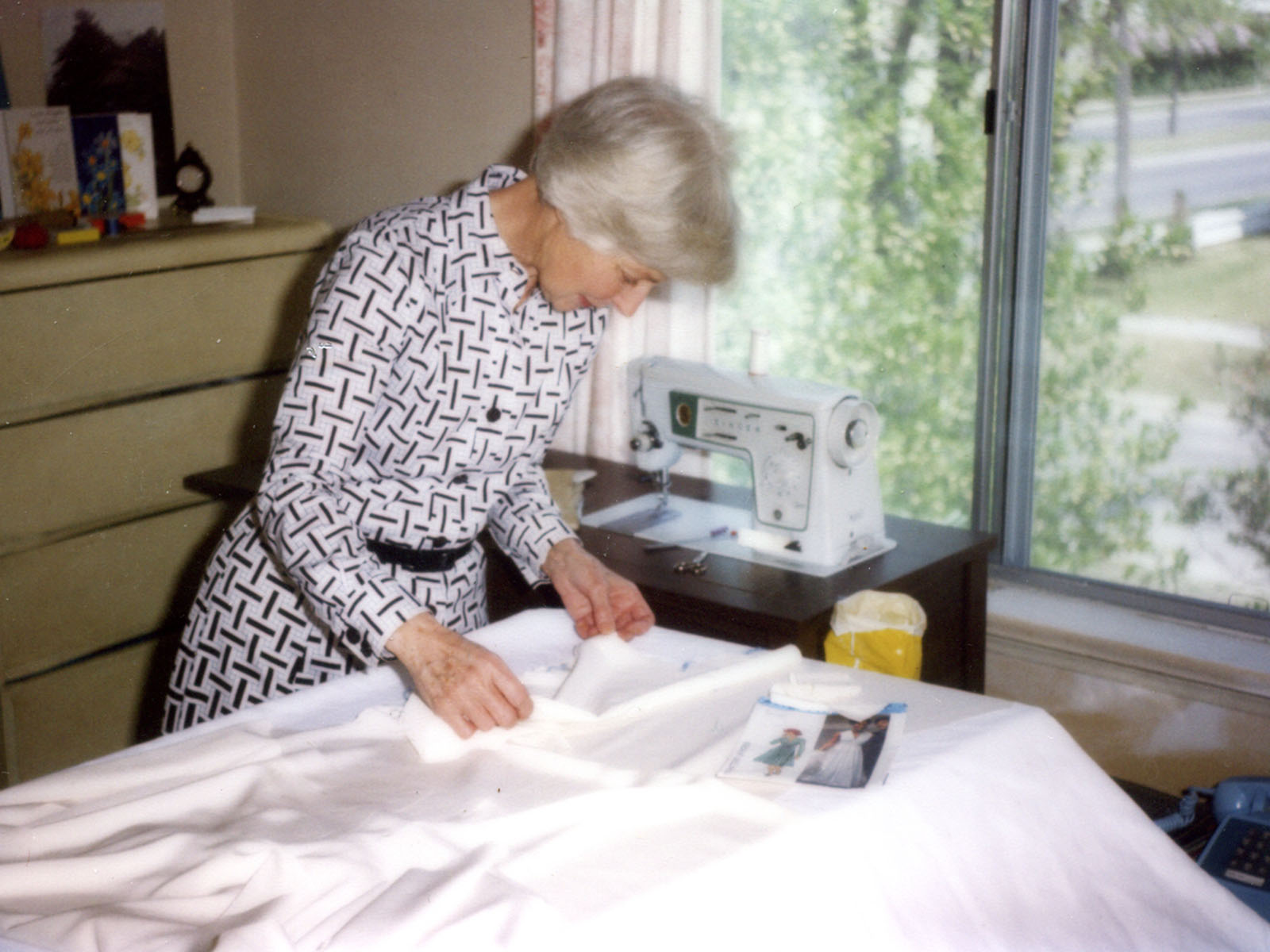 Phyllis MacPherson took up clothing design and dressmaking in the late 1970s, training at Red River Community College. Here she works on the wedding dress she designed and made for her son Robert's wife, Carol Ann.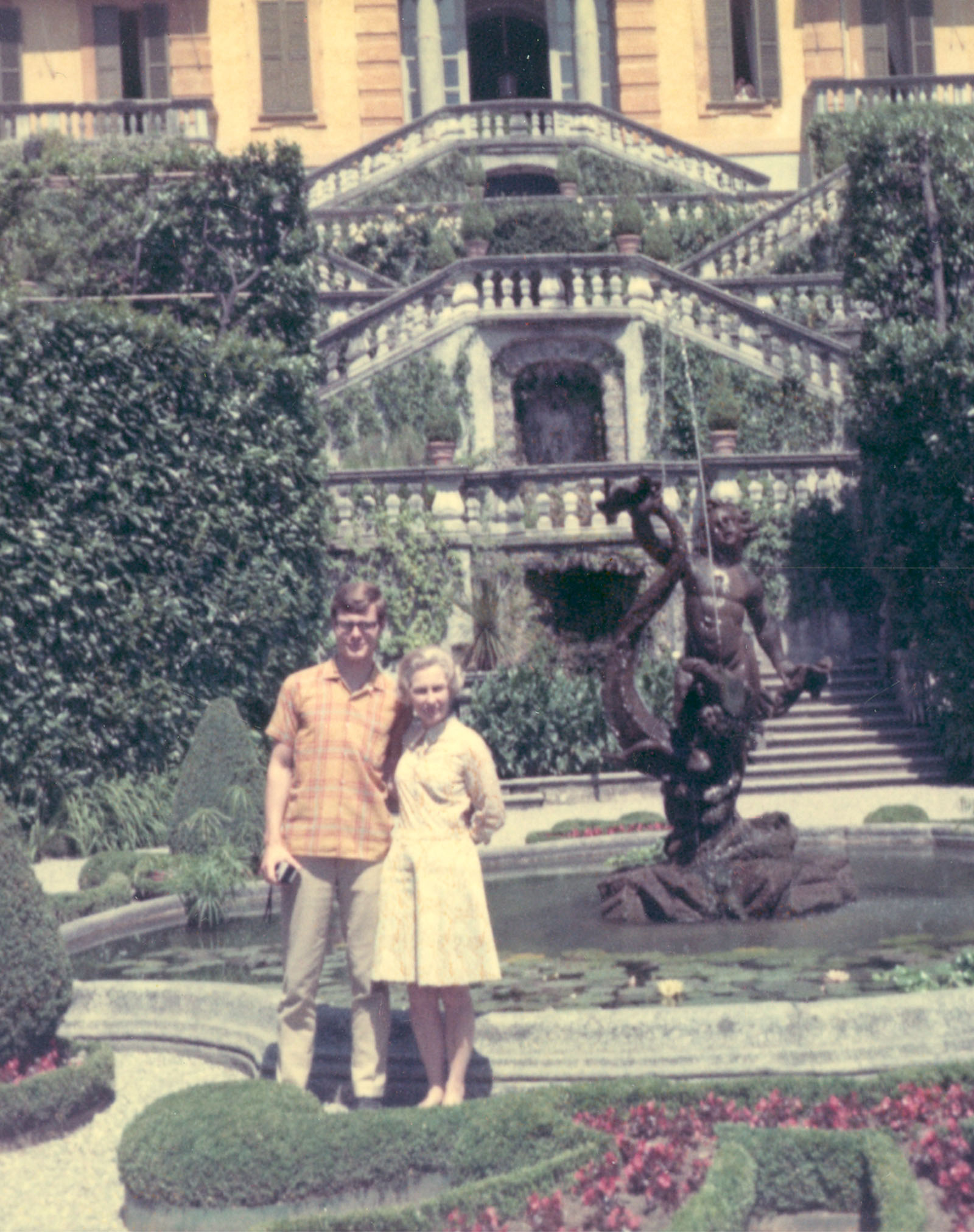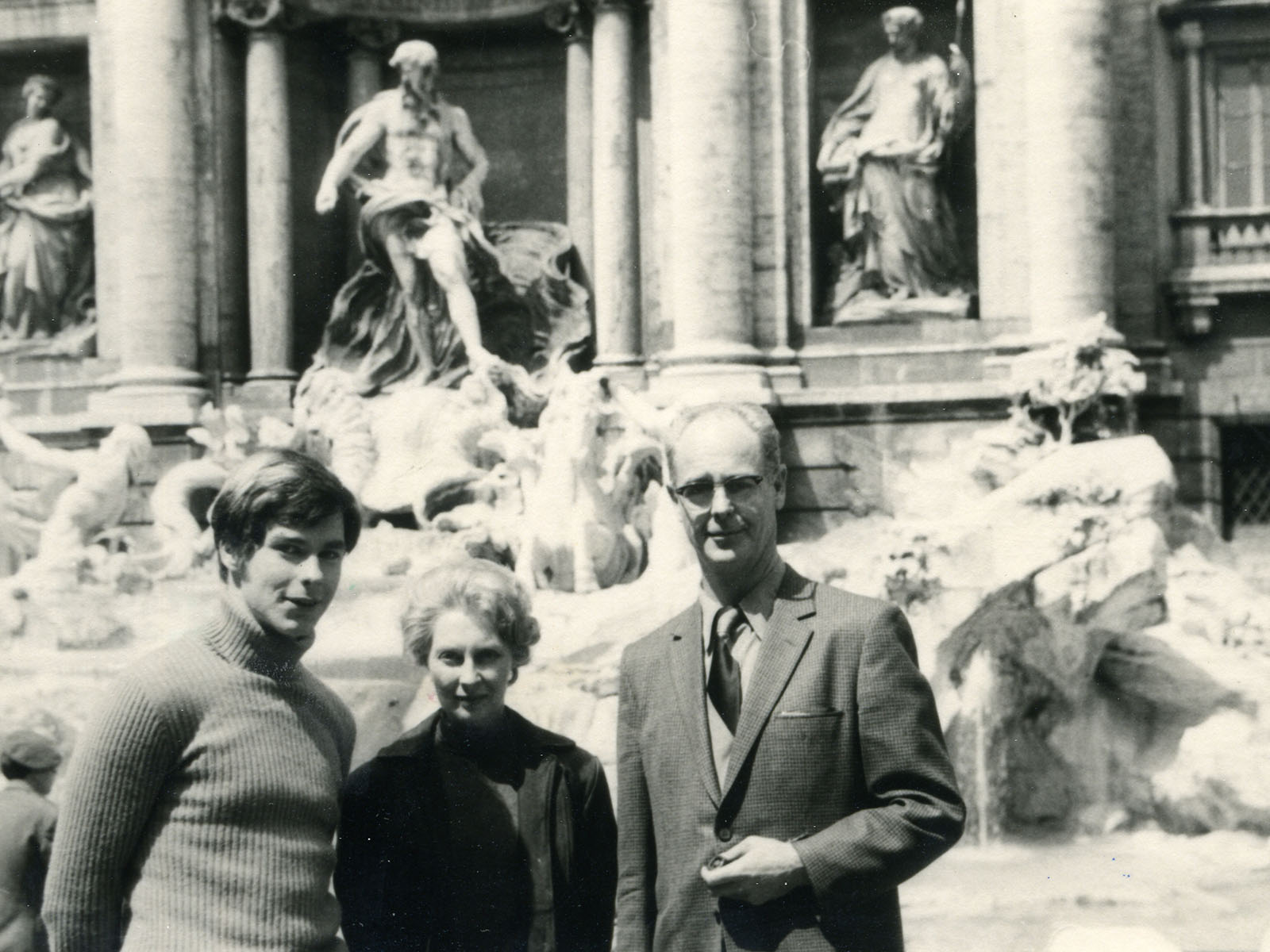 Phyllis MacPherson ('41) and her husband, Harold Coish ('38, '39), spent a year in Italy in 1969-70. She is pictured with her son, Robert, in the colour photo and with her husband, right, and her son Philip, left, in the black and white photograph.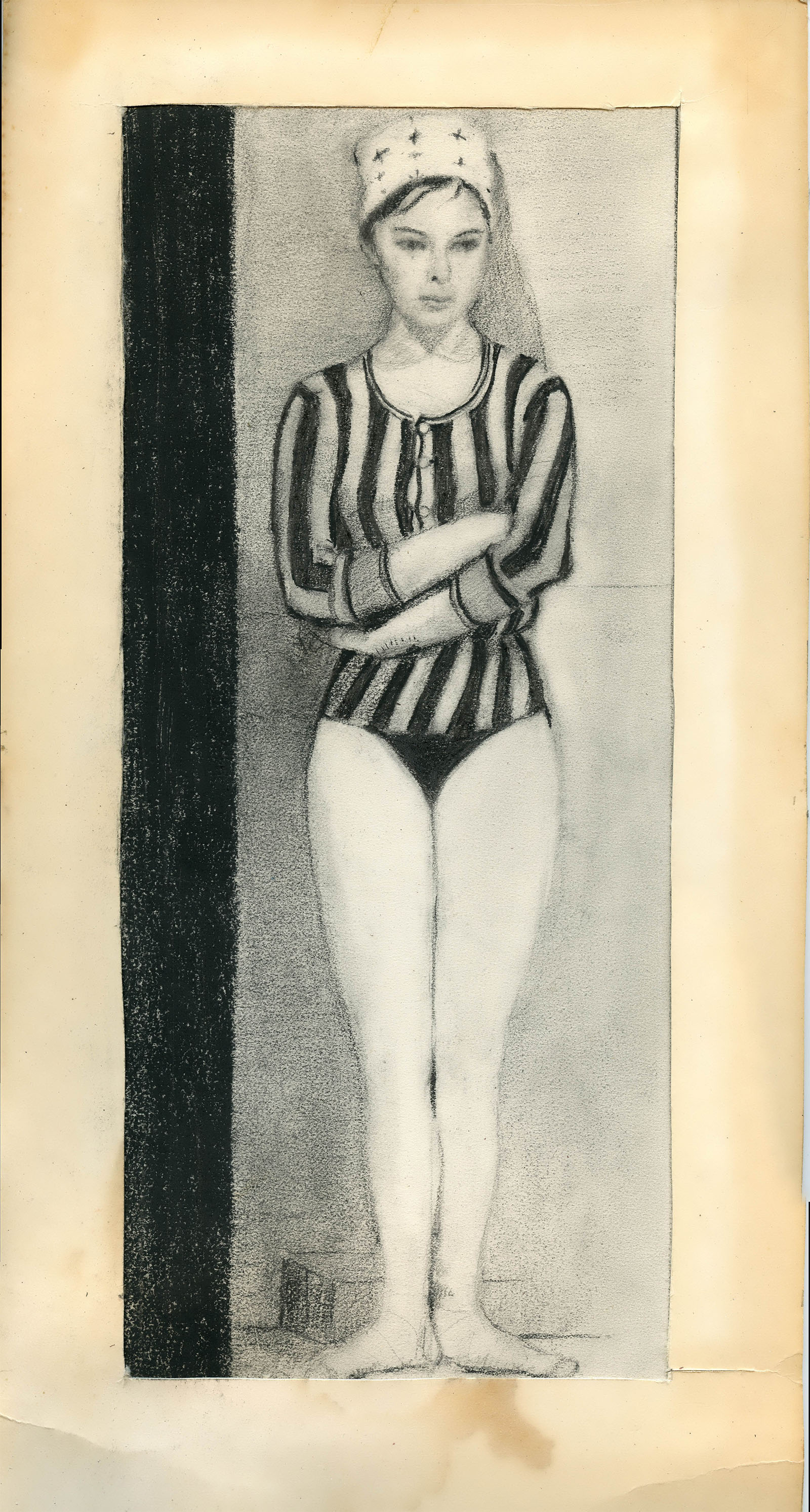 A drawing completed by Phyllis MacPherson during her studies at Mount Allison.