1980s-2020s Class Connections Summer 2021
Find out the latest news about your fellow Allisonians
Let us know your latest news by submitting a Class Connection for the Record!
---
1980s
PETER LANGILLE ('80) and a grad from 2000 have ended up meeting in an unusual way. Langille, who retired a year ago after a 30-plus year career as a journalist in SW Ontario is also warden at a Brights Grove, ON Anglican church. AMANDA (GOW) LONGMOORE ('00) has just been hired as interim rector for the parish. Ironically both grew up in Bridgewater, NS!
CHRISTOPHER BOWEN ('82) writes, "Received PhD (theology) from University of South Africa in Pretoria, in May 2021. Dissertation on Virgin Mary in protestant liturgy. Adding this doctorate to previous four master's degrees in theology and in education. Currently employed as a French teacher in the Toronto area."
---
1990s
Congratulations to MICHAEL DE ADDER ('91, LLD '20) on his appointment as a political cartoonist for the Washington Post.
» Michael de Adder joins Washington Post Opinions as a political cartoonist (Washington Post, March 26, 2021)
SARAH YOUNG ('95) has been named one of Atlantic Canada's Top 25 Most Powerful Women in Business by Atlantic Business Magazine. Congratulations Sarah!
» 25 Most Powerful Women in Atlantic Canada Business (Atlantic Business Magazine)
---
2000s
ANDREW CHANDLER ('02) is Chester Playhouse's newest executive director. Chandler has worked as an actor, writer, singer, director, teacher, producer, and he was the administrator for Halifax Theatre for Young People. 
Congratulations to DAVID MYLES ('03) on his four East Coast Music Award nominations! Myles was nominated for Fans' Choice Entertainer of the Year Award, Folk Recording of the Year for Leave Tonight, Solo Recording of the Year for Leave Tonight, and Songwriter of the Year!
MIREILLE EAGAN ('04) was lead on the first comprehensive art history of the province of Newfoundland and Labrador. Titled Future Possible: An Art History of Newfoundland and Labrador, the 314-page publication brings together more than 180 images as well as essays by 18 authors to tell a multi-vocal, multi-faceted story on topics such as pre-Confederation art; contemporary art, craft, and Indigenous culture; and outsider and folk art. It is published by The Rooms and Goose Lane Editions.
Congratulations to DOUGLAS GELEVAN ('05) who is the new host of CBC Montreal weekend news. In addition to his weekend role, Gelevan will cover sports in the community three days a week.
» Douglas Gelevan is the new host of CBC Montreal weekend news  (CBC News, Feb. 19, 2021)
BSc biology honours graduate JOANNA (GOMES) GALLANT ('08) writes, "My debut book titled, A Womb in the Shape of a Heart: My Story of Miscarriage and Motherhood is going to be published by Nimbus Publishing in September 2021. I also thought it would be good to note that I am married to JOEY GALLANT ('08) who is also a graduate of Mount Allison (BSc physics with honours), and the way in which we met (on our very first day at Mount A) is included in this book as well."
Congratulations to ALDEA LANDRY (LLD '08) who has been named one of Atlantic Canada's Top 25 Most Powerful Women in Business by Atlantic Business Magazine.
» 25 Most Powerful Women in Atlantic Canada Business (Atlantic Business Magazine)
LISA GOWER ('08) has been named the Amherst Volunteer of the Year in Amherst, NS.
Gower was granted the award for her civic responsibility and community conscience.
She has worked with the Amherst Rotary Club for many years and became the club president last July.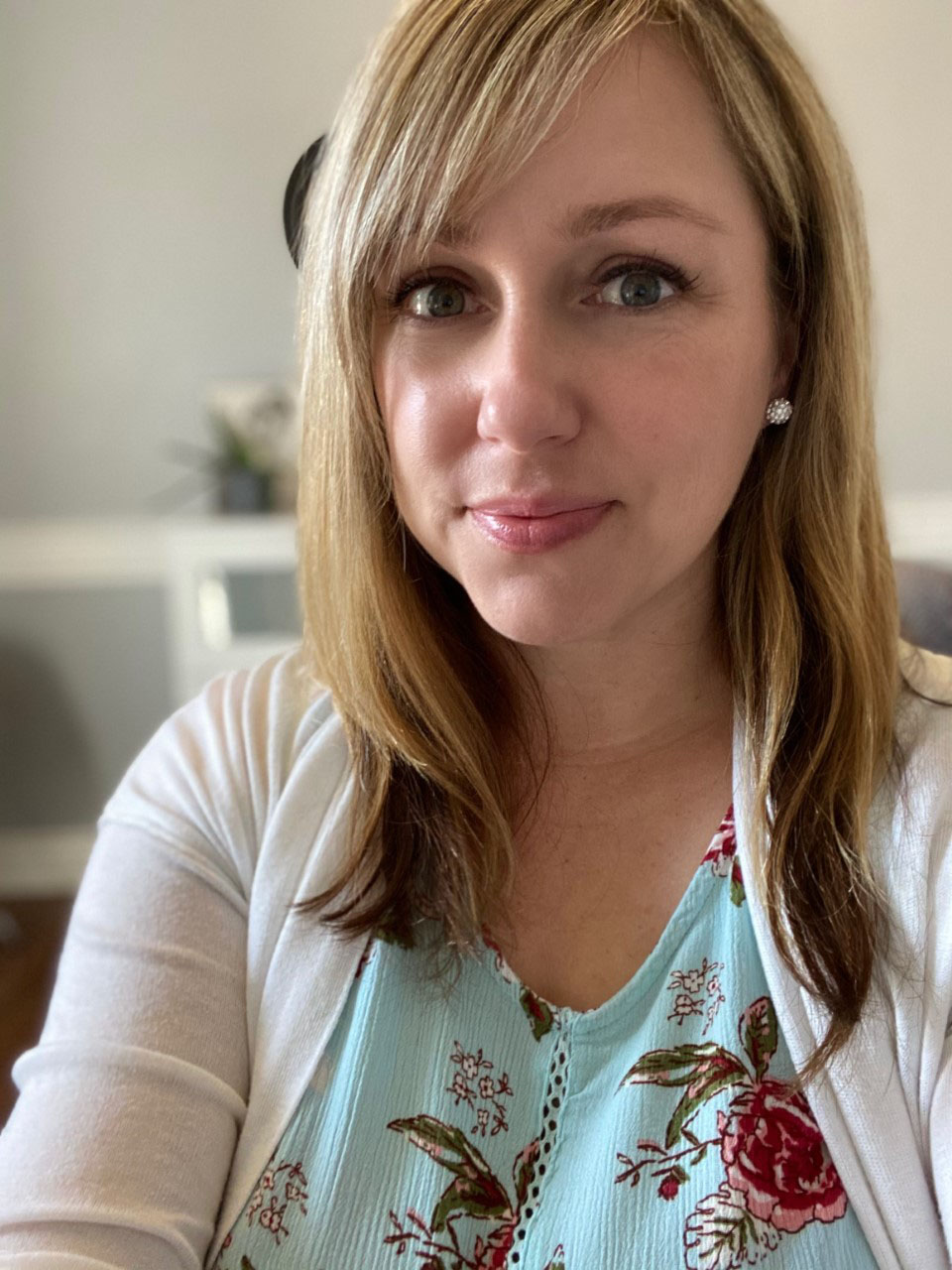 SHAUNA NEARY ('08), a past Hockey Mounties goalie, has been selected to officiate at the 2021 International Ice Hockey Federation Women's World Championship. Congratulations Shauna!
---
2010s
Commerce grad MACKENZIE LALONDE ('16) recently broke the glass ceiling on the East Coast as the first woman to call a Quebec Major Junior Hockey League (QMJHL) game! Congratulations Kenzie!
» Meet Kenzie Lalonde. She's about to break a glass ceiling for the QMJHL (Global News, March 12, 2021)
Fine Arts student CHRISTOPHER GRANT ('18) of Pabineau First Nation will have his short film Tussle, an abstract animation film about conflict and how it can change you, featured in a project by Reel Canada premiering on National Canadian Film Day. He is one of 15 emerging Canadian filmmakers being featured in the short film compilation project named Lights(s) at the End of the Tunnel commissioned by Reel Canada and Netflix. 
Congratulations to TRISTAN GRANT ('18), AKA Wolf Castle, for his two East Coast Music Award nominations for Indigenous Artist of the Year and Rap/Hip-Hop Recording of the Year for his single Gold Rush.
Fine Arts graduate LOGAN MILNE ('18) was recently featured on CBC NB, profiling her business hand-dying yarn — Woolly Milne Hand Dyed Yarn.
» New Brunswick artist injects love for Maritimes into yarn (CBC News, Feb. 21, 2021)
Congratulations to CLARA PATTERSON ('19) and CHRIS DONOVAN ('17) who were both named to the longlist for the Scotiabank and the National Gallery of Canada fourth annual New Generation Photography Award! The expert nomination committee panel included Mount Allison Fine Arts assistant professor KAREN STENTAFORD ('99). 
---
2020s
MADDI POND ('20), Reisman Intern and the founder of Amp It Up dance studio in Salisbury, has been nominated for the RBC Canadian Women Entrepreneur Awards Ones to Watch. Congratulations Maddi!