Mountie Pride — coming to a town near you, and inbox
2020 comprehensive Alumni Survey now underway
Last year, the Alumni Engagement Office began a process to re-imagine the traditional alumni events we were hosting across the country and beyond. We wanted to create a series of events that would foster engagement and help alumni from all eras gain a broader perspective on priorities and achievements of Mount Allison and its students. After consultation with stakeholders, we began the development of "Mountie Pride Nights."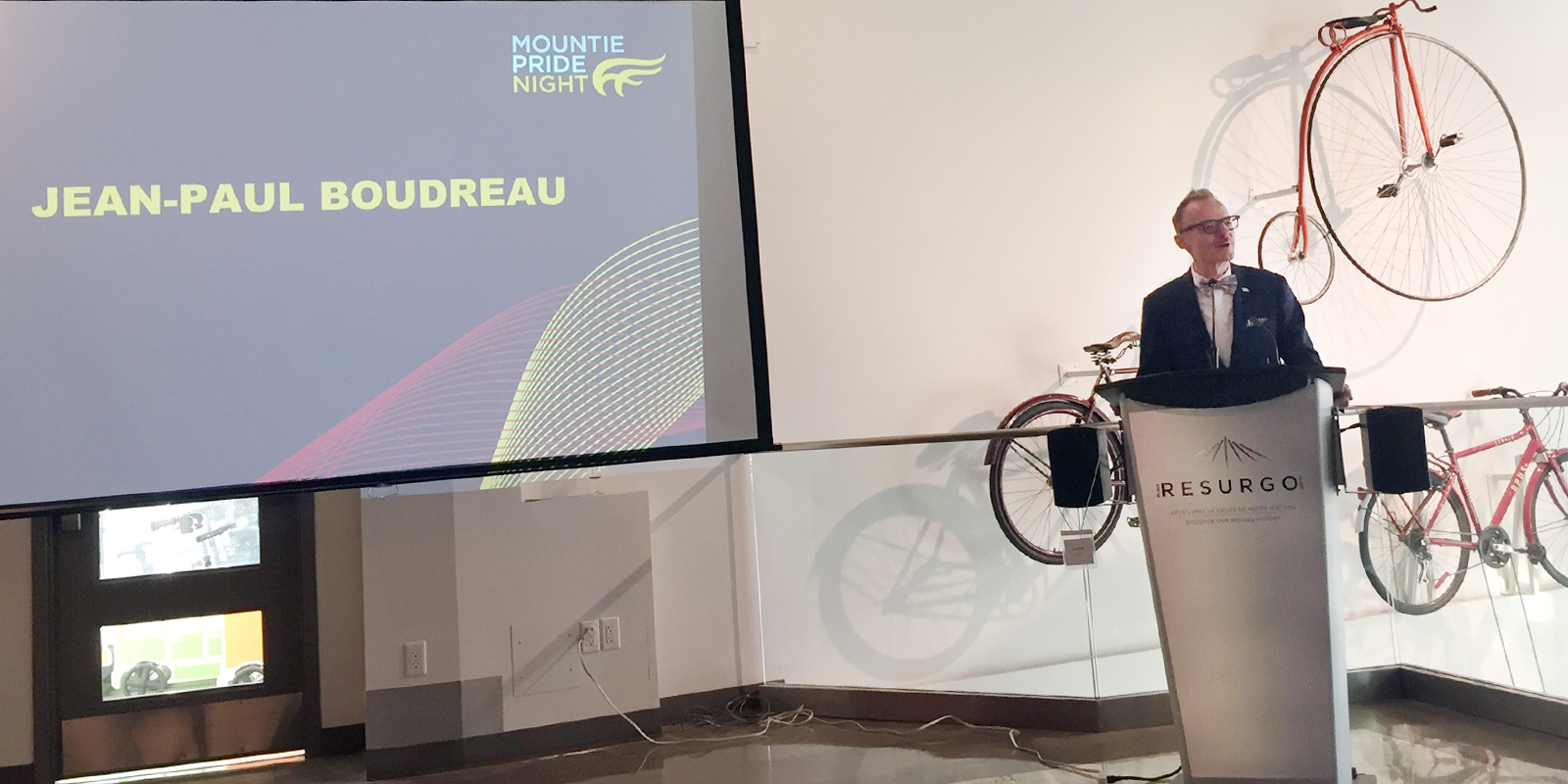 The events are designed to highlight the impact of philanthropy and alumni engagement and the extraordinary student experience offered at Mount Allison. Our objective was to identify themes each year that would "bring to life" to our events.
We also wanted our Mountie Pride Nights to double as a networking opportunity for students and alumni, as well as our President and Vice-Chancellor Dr. Jean-Paul Boudreau, when his schedule allowed. To that end we purchased a blue tooth "cube" microphone that allows for, but certainly does not require, participation by all attendees. This cube is like a ball — it can be thrown around a room to encourage everyone to share their experiences.
Soon after we began to plan the first Mountie Pride events, we were so very pleased to secure sponsorship from Stewart McKelvey Law.
In 2019, the inaugural Mountie Pride events were held in Halifax and Moncton and shone light on experiential learning. These events were a perfect opportunity to fuel alumni engagement and highlight our students' internship experiences, fieldwork, undergraduate research, case competition participation, travel study, and community services learning.
In October 2019, Mountie Pride Nights went international with the first one being held in Bermuda.
For 2020, we have selected the theme, "student wellness." Thanks to the continued generosity of Stewart McKelvey, we will be holding events in Saint John and Halifax in the spring of 2020.
In addition to these new types of events, the Alumni Engagement office is also undertaking a comprehensive alumni survey, our first in more than 15 years! Of course, we love hearing from Allisonians regularly but this survey will help us to establish and measure our level of engagement and greatly impact our future communications, events, programs, and services.
This survey is being conducted by a Canadian research company, Engagement Analysis Inc. This is not an anonymous survey, but your responses are confidential to the University. Survey links have been mailed out to all grads for who we have a valid e-mail address. Haven't received it yet? Make sure to update your contact info. All respondents will be entered into a draw for a $500 Visa gift card once the survey closes.
Carolle de Ste-Croix ('90)
Director of Alumni Engagement, Editor of the Record