Bruce Squires ('89) establishes himself atop Ontario's healthcare sector
During his time at Mount Allison, Bruce Squires was a leader. He captained the swim team. He was a residence assistant in Trueman House and a teaching assistant in economics. This diversity of experience and leadership led to his recognition as the Don Norton Memorial Award winner for overall contribution to university life in his graduating year.
Through his studies in economics and political science, he discovered a career direction that would set him on a path to becoming a leader in Ontario's healthcare sector and an advocate for patient safety and quality improvement.
"It became apparent to me during my studies that a huge driver of the Canadian economy and society was, and would continue to be, the healthcare system; and a major question was how to fund and deliver healthcare with an aging population," says Squires. "The chance to be a leader early on at Mount Allison equipped me well for my career and the generalist skills I developed and adaptability prepared me for whatever I would face."
After completing an MBA at Dalhousie University, he focused on health policy and that led him to work in professional association management, working on policy at the provincial and national levels as CEO with the Newfoundland & Labrador Medical Association and as vice-president, corporate affairs at the Canadian Medical Association.
"I then wanted to get closer to the front line of delivery of healthcare," he says.
He joined the Children's Hospital of Eastern Ontario (CHEO) as vice-president, people, strategy, and performance, where he led several successful patient safety initiatives, including implementation of the hospital's continuous quality improvement management system.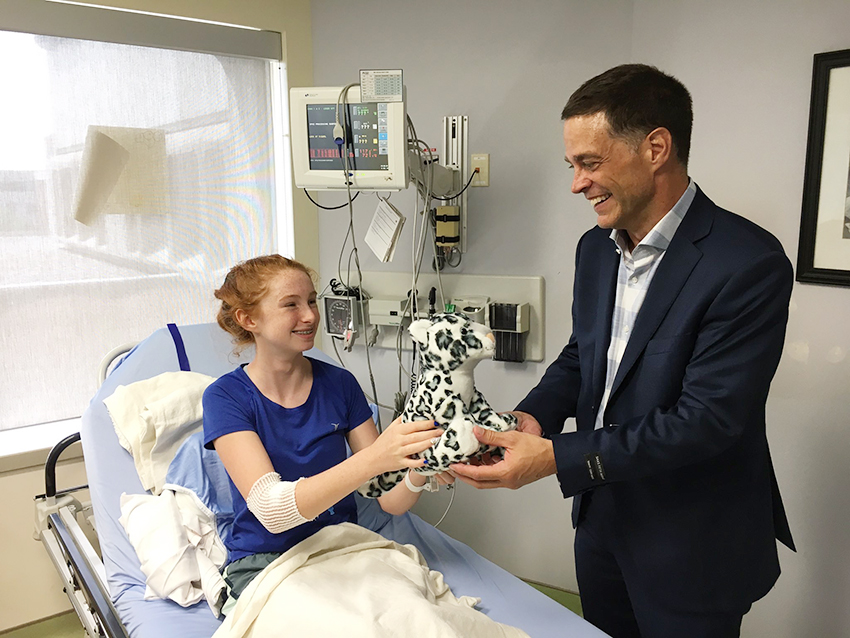 "I loved the work focusing on child and youth healthcare," he says.
Squires says healthcare was late to borrow quality improvement philosophies from industry that demonstrate to deliver value and care to patients and families, you need to go to the front line and understand how that value is delivered — then work to make continuous improvements.
"What I have endeavoured to do wherever I have worked is to instill that philosophy in healthcare," says Squires.
During his time at CHEO, the hospital was named a top corporate culture based on its leadership development, talent focus, and attention to employee well-being. Also, after implementing principles of high-reliability organizations like airlines and power plants, which are focused on the elimination of harm and safety incidents, they reduced the frequency of safety incidents among patients, physicians, and staff by 90 per cent over four years.
Squires' focus on child and youth healthcare led him to his current role as President of McMaster Children's Hospital and vice-president, women's and children's health at Hamilton Health Sciences.
"This children's hospital is one of the fastest growing in Canada because of significant population growth and because of its technology and medical care advancements," he says.
Squires explains that even though, as a society, we would think Canada's children are well off in comparison to the rest of the world, that is actually not true. According to UNICEF, within the more developed countries, Canada sits at the middle of the pack. He says Canada has significant problems with the health of children, including poverty, obesity, and prevalence of child abuse, mental illness, and suicide.
"As a leader in a children's hospital, the challenging but exciting thing is to be an advocate for more attention and hard work to create better programs and systems to support and enable our children. They are the adults of the future and will define the success of our country," he says.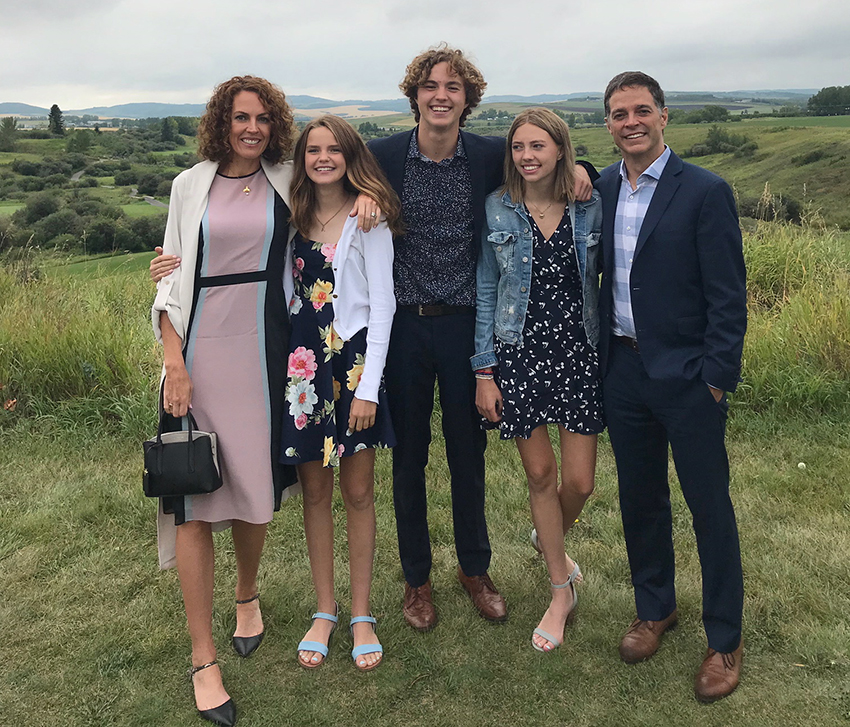 Squires is currently a doctoral candidate at Carleton University's Sprott School of Business, focusing on the experiences of elder and child caregivers. He has taught at the university in the areas of leadership, strategy, and organizational behaviour.
Currently he is the vice-chair of the Board of Directors of Children's Healthcare Canada and a board member with the Ontario College of Family Physicians. He says this type of volunteer work has been valuable in his career.
"The most valuable thing is to work with individuals who bring tremendous leadership skills from different environments and industries," he says. "As you work on challenges or strategies, you get the benefit of these differing perspectives, experiences, and wisdom."
Outside of work, Squires and his wife Joanne are focused on raising three children — Grady (17), Ella (15), and Audrey (13).