Green solutions for the gold industry
Mount Allison alumnus, professor establish company with focus on environmentally-friendly mining alternatives
Travis Osmond ('15) and Dr. Andrew Grant may have the Midas touch, with a green twist.
The pair co-founded the bio-tech start-up Kasis Environmental in 2015, just months after Osmond's graduation from Mount A. The company focuses on a new material they developed in the lab, KCell, which could potentially replace the use of cyanide in the gold mining industry, providing an environmentally-friendly alternative.

"KCell acts like a gold sponge. It absorbs gold quickly, without any negative impact on the environment," explains Osmond, who is the company's chief executive officer. "Currently, the majority of the gold mining industry uses cyanide to extract gold, which is a huge health and environmental hazard. KCell could significantly change the environmental impact of the gold mining industry in Canada and internationally."
Grant, Kasis' chief technology officer, says the KCell material initially came out of a research project geared towards biochemistry.
"We were working on several projects in the lab at the time. Travis began working in my lab in 2013 as a student. After many tests and experiments, we found that we had a material novel enough to try and build a company around," says Grant.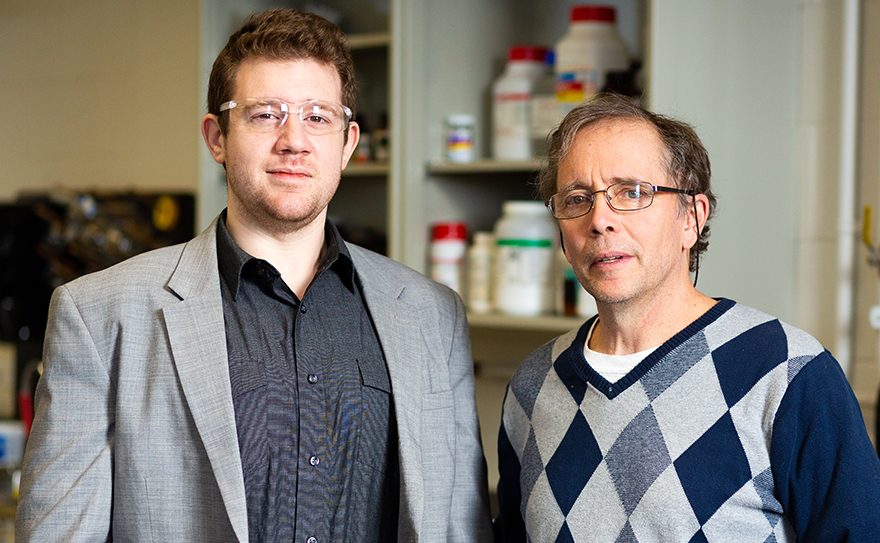 Along with potential use in mining, Osmond says this technology could also assist in recycling gold used in electronics and other materials.
"You don't realize how many things gold is used for. It's in most of our electronics, watches, phones, even medical devices, because it doesn't rust," explains Osmond. "In our studies, we've discovered that our material tends to pick up gold more quickly than other metals. It could be very helpful in recovering gold from e-waste."
The pair are currently presenting their product to representatives and engineers in the mining industry, as well as potential investors, and are taking steps towards commercialization, applying for a U.S. patent.
Their ideas are sparking interest across the sector with Osmond being named one of Atlantic Business Magazine's 30 under 30 Innovators in 2019.
Since its 2015 establishment, Kasis Environmental has received support from the New Brunswick Foundation for Innovation's Pitch 2017 Competition (NBIF), the National Research Council Industrial Research Assistance Program (NRC IRAP), and the University through Grant's work on campus. At Mount Allison, lead researchers own the intellectual property generated from their research, allowing Grant to transfer that to the company.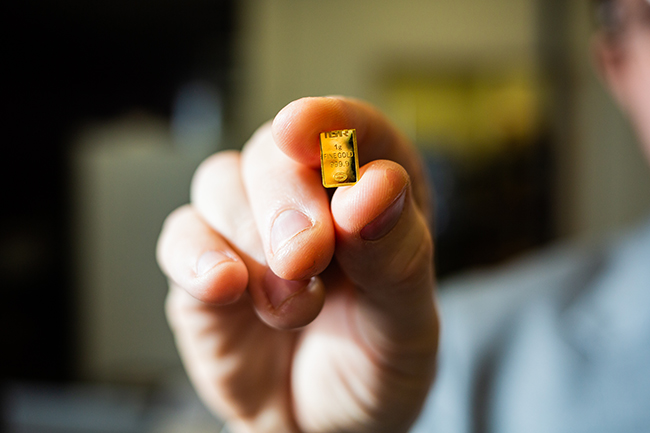 Grant, who has taught at Mount Allison for over 20 years, says this kind of commercial application is exciting and also shows the benefits of pure research taking place on campus.
"Pure research, the stuff you learn in the lab, figuring out how things work — it's very important," says Grant. "Honestly, this project started as something totally different in the lab. Environmentally-friendly gold extraction was never the starting goal — we initially thought we could build materials to remove waste, but then were able to apply this method to gold. It's been a great reminder about the essential role pure research plays and that good ideas don't always come from where you might expect."
To learn more about Kasis Environmental, find them on Facebook: @KasisEnvironmental or on Twitter: @KasisEnviro.
---
Read more: