David Myles ('03) and Tristan Grant ('18) — a.k.a. Wolf Castle — reflect on producing and sharing music amidst the COVID-19 pandemic
When the COVID-19 pandemic was declared in March, Tristan Grant ('18) was just returning from an Indigenous artists' retreat in Manitoba and David Myles ('03) was about to go on stage in Dieppe, NB.
"It was very strange to globally share a moment when the world was put on pause," says Grant. "I knew that things were not going to play out as I had planned for the rest of the year."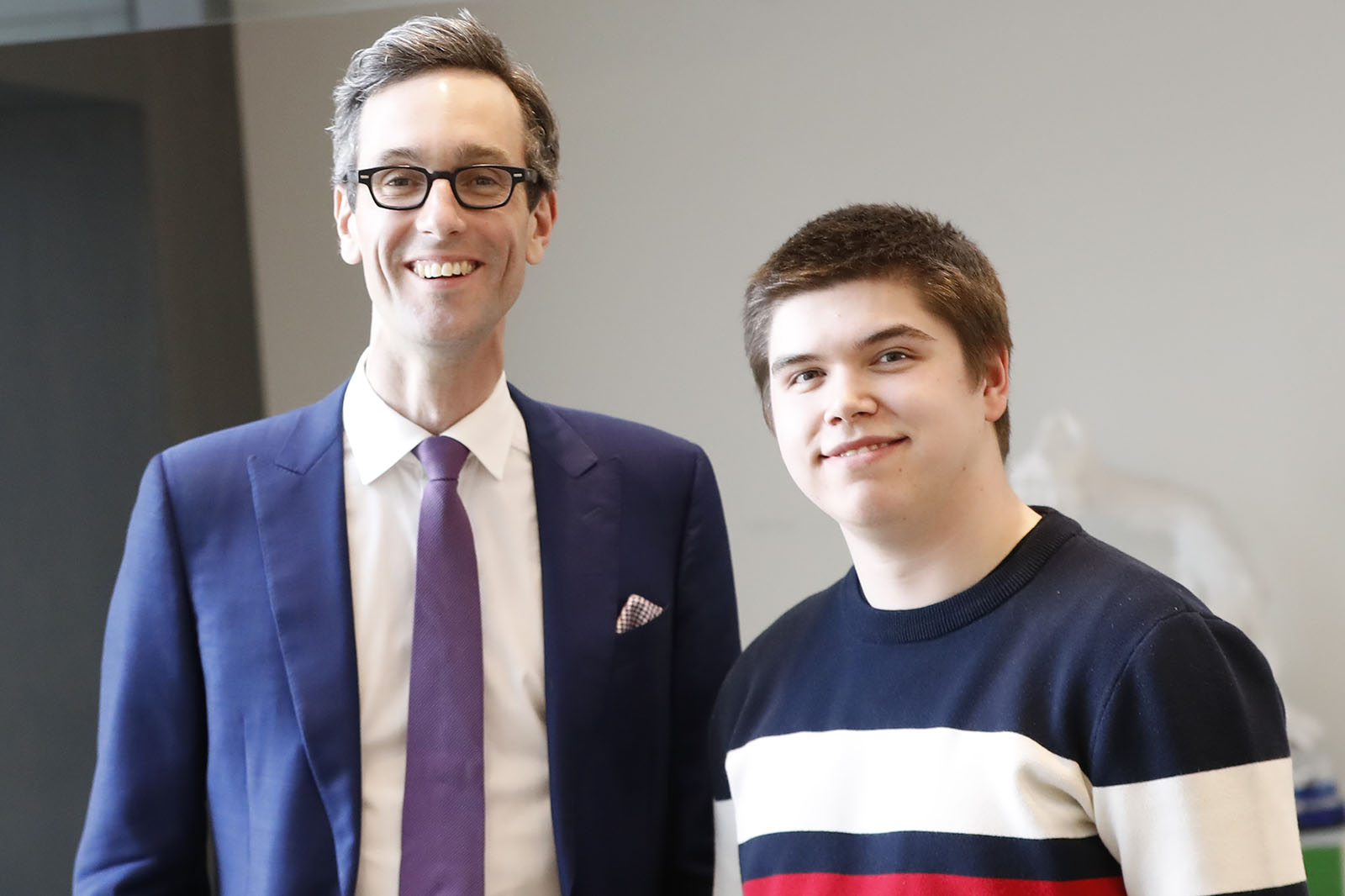 COVID-19 has significantly impacted musicians, whose livelihood typically hinges on non-stop travel to promote their music. Artists have had to re-envision how to produce and release music with the new stipulations around travel and group gatherings. The lockdown suddenly created a rare commodity for musicians: time.
"I still don't know what happened in March and April," laughs Grant. "There was a lot of quiet for a long time. I haven't always been too great at shutting my brain off and taking a breather. For the first time in forever I took two weeks off — I actually had time to reset."
Myles' philosophy throughout the pandemic, for both his family and career, is, "Don't think about the things you can't do. Think about the things you can do."
It's easy to see why Grant and Myles are friends, as they share a similar determination. These two musicians first connected through Mount Allison's mentorship program, which pairs students and alumni with similar interests. After Grant graduated in 2018 with his Bachelor of Arts, major in theatre arts, they stayed connected.
The global pandemic has not slowed down their productivity. Myles marked the May release of his new album Leave Tonight with an online listening party he hosted on his YouTube channel. Myles now produces and hosts his own talk show Myles from Home, featuring guests such as Jeremy Dutcher and Sheree Fitch.
The technological skills that go into making music at home was a learning curve for Myles.
"I spent every night — once I didn't have the kids, once my wife got off work — watching YouTube videos by gamers," he says. "[Tristan] inspired me to do these things online and get better at recording myself."
Grant has also grown his online presence; he released his new EP Gold Rush in July, on which Myles plays the trumpet on the last track, Nostalgia. Grant's song Cha Cha, about time spent doing nothing during quarantine, gained national exposure on CBC's Unreserved and Reclaimed. In October, Cha Cha peaked at #2 on the Indigenous Music Countdown, a national top-40 chart for Indigenous musicians that is featured on Sirius XM. Grant also performed a live-streamed show from his living room in May through Music NB.
There is no doubt that the pandemic has been an incredibly challenging time for everyone, including musicians. But both Grant and Myles are fueled by a contagious optimism for the future.
"I'm really happy right now. I think I'm in a really good place in my life. I think the music industry as a whole has adjusted quite a bit to what's going on," says Grant.
Myles shares a similar sentiment.
"I'm really grateful to live in the Maritimes. Every day I walk around in Fredericton and I feel like the luckiest guy in the world. I love where I live," he says.
As the world adjusts to living amidst public health restrictions, both Allisonian musicians want to encourage others with their music.
"I hope that my story and my passion and drive to force it to happen can inspire or show someone else it's very doable, if you just keep going," says Grant.
Myles' advice to fellow artists?
"Keep on creating, keep on connecting with your fans. This is an amazing time to learn new skills, to get better at what you do. Practice," he says. "The world is working differently right now and that's okay. You need to be patient with yourself and be kind. You have to be easier on yourself, but also have faith in your ability to get through it. You're smart! There will be another side to this thing. It's difficult, but we'll get through it by coming together and by working with each other."
---
Find out more: