Mount Allison, community development, and the pandemic
Local Allisonians, through Tantramar Community Task Force, respond to COVID-19 challenges in the region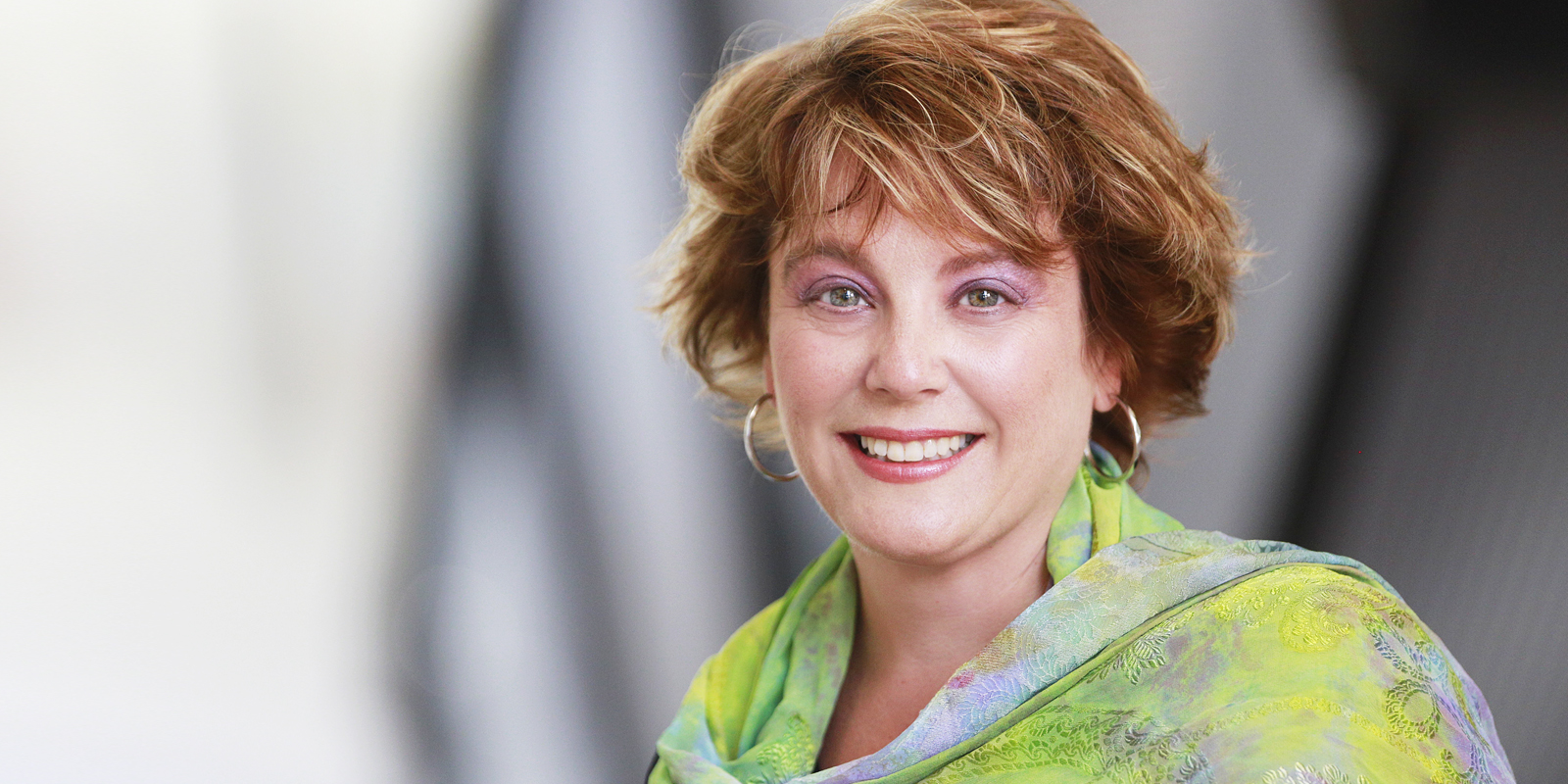 From the first days of the March 2020 lockdown, Carolle de Ste-Croix ('90) Mount Allison's director of alumni engagement, knew the Tantramar community needed to be galvanized to provide support to at-risk populations.
"I knew there were cracks in the system and I simply felt compelled to do something," she says.
She was not alone. With the support of local mayors, the chief of the Fort Folly First Nations, and Tantramar-Memramcook MLA Megan Mitton, the Tantramar COVID-19 Task Force (TCTF) was formed, with de Ste-Croix and David McKellar, President of the Rotary Club of Sackville, serving as co-chairs.
The TCTF has been working non-stop ever since to support and maximize the use of community assets. Composed of six action groups, the TCTF has responded quickly and nimbly to needs around food security, mental and physical health, youth and students, communications, business and economic impacts, and the legal and financial implications of the pandemic for residents. A group of 60 stakeholders, including elected officials, school principals, faith leaders, nursing home directors, business leaders, non-profit groups and service clubs, supports the TCTF.
"Collectively, we have been able to resolve several issues arising from the pandemic by utilizing local assets, both human and physical," says de Ste-Croix.
One of these collaborations included supplying local food banks with an essential and much in-demand resource during COVID-19: hand sanitizer.
Shayne Mann, father of alumnae Emily ('13) and Hilary Mann ('15), and co-chair of the TCTF's Food Security Action Group, connected with Blue Roof Distillery, owned by Devon Strang ('14). When the pandemic began, Strang had quickly converted their production from vodka to hand sanitizer. Thanks to this local connection, the Rotary Club of Sackville was able supply local food banks with enough hand sanitizer to allow them to remain open during the lockdown.
The TCTF now has more than 200 volunteers with many Mount Allison students, faculty, staff, and alumni making contributions. The list of their accomplishments can be found in the TCTF's community report.
Hannah Ehler, co-chair of the TCTF's Youth and Student Action Group, is in her third year at Mount Allison, studying international community planning, French, and environmental studies. Originally focused on the needs of youth in the pandemic, the group is now interested in youth issues more broadly.
"Being a part of the Task Force has only confirmed my career goals of entering into the planning sector, which is extremely exciting," Ehler says.
Hugo Power, a second-year commerce student minoring in economics, began his position as an intern with the Task Force in June, working with geography and environment professor and co-chair of the Economic Business Impact Action group, Dr. Michael Fox. Power developed a comprehensive mapping exercise for economic and business planning activities in the region, for which he received course credit.
"Hugo made a significant contribution to the overall recovery and prosperity of the region, as restrictions eased and schools and businesses re-opened," says Fox. "This internship was deeply reflective of much of the social and economic development work being done across the continent."
Mount Allison had already been working to increase connections between the University and the wider region, even introducing formal study in community engaged learning this fall. The pandemic provided additional opportunities for interconnectedness and having a greater impact on the local community.
The TCTF is now looking towards a post-COVID world and what that can look like. Christoph Becker ('95), principal of the Port Elgin Regional School and TCTF stakeholder, has spent months delivering food to local residents.
"What began as a task to assess the initial pandemic impact and address the immediate needs of a public health emergency has evolved, for many of us, into a transformative experience in community development," says Becker. "Our experiences on the Task Force have allowed us to imagine a new way to address systemic issues around income and food security, digital inclusivity, and mental and physical health in the Tantramar region."