BFA grads D'Arcy Wilson and Melanie Colosimo among recipients for the 2020 Sobey Foundation Art Award
Atlantic Canada-based artists and Mount Allison alumnae D'Arcy Wilson ('05) and Melanie Colosimo ('06) were both selected as recipients for the 2020 Sobey Foundation Art Award earlier this spring. This year, the national awards include $25,000 each in support for artistic projects.
The Sobey Art Foundation, established in 1981, was created in hopes of carrying on the legacy of Frank H. Sobey, an entrepreneur and esteemed businessman, and former Mount Allison Board of Regents member, who had a great fondness for Canadian art. The goal was simple: to ensure that artists' work across the country was recognized and preserved.
In 2002, the Foundation conceived the Sobey Art Award. The award was established to recognize a Canadian artist under 40 who has exhibited in a public or commercial art gallery within 18 months of being nominated. This award intends to stimulate conversations about contemporary art and celebrate artists' creative minds across the country. The Foundation awards over $200,000 in prize money each year.
Traditionally, the Sobey Foundation selects the nominated artists and creates a long list of 25 artists and a shortlist of five. Each individual on the shortlist receives $25,000, while the winner earns $100,000. All of their work is then exhibited at a gala organized by the National Gallery of Canada.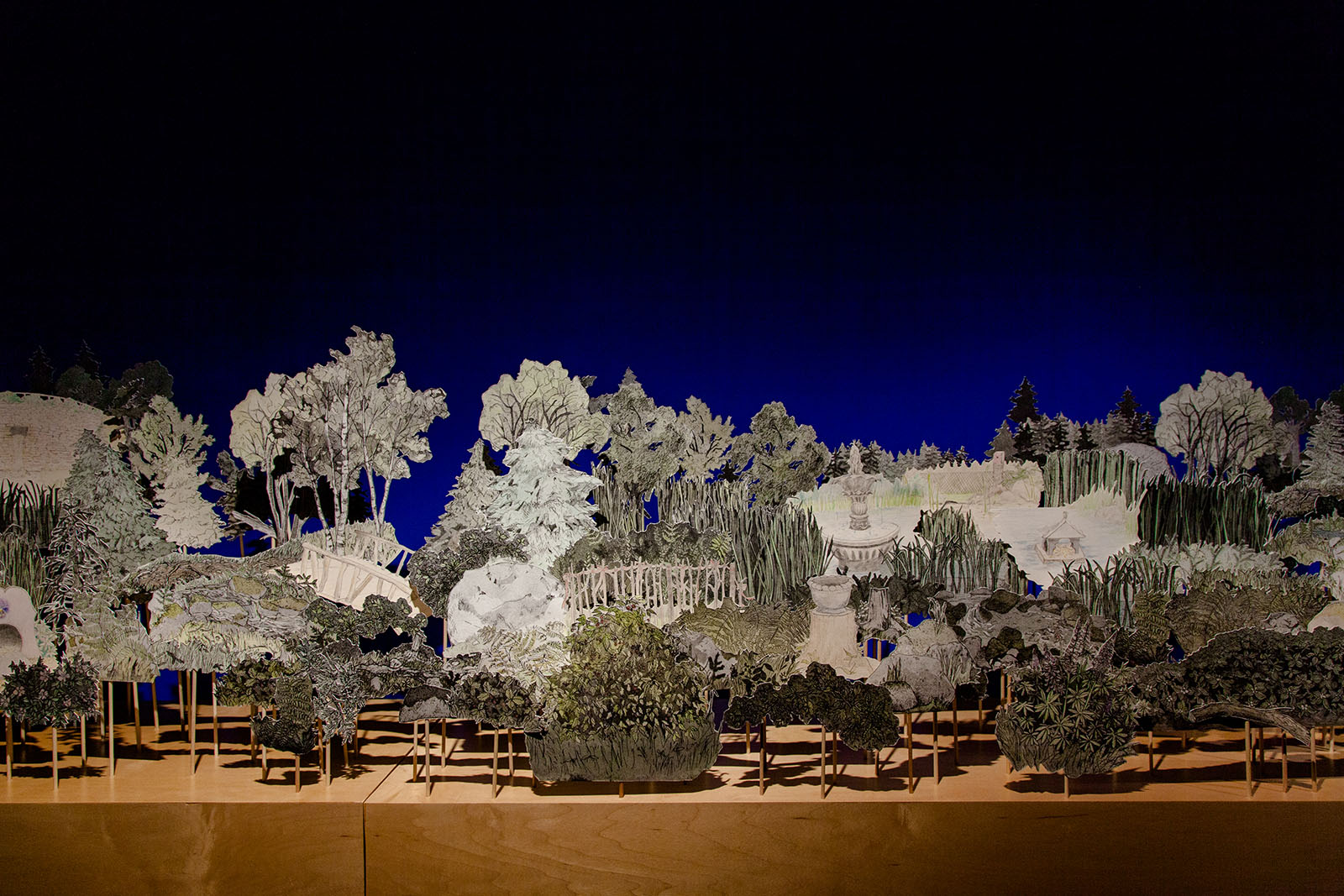 Because of the pandemic, the Sobey Art Foundation instead split the prize money across all artists on the long list, two of whom were Wilson and Colosimo.
"I was so excited to receive the news of the Sobey Art Award and the Foundation's generous decision to revise the awards for 2020," says Wilson. "I was honoured to be longlisted, and it's been fun to share the honour with my friend Melanie and other artists I admire."
Upon finishing her BFA, Wilson received the Emerging Artist Bursary from Atelier d'Estampe Imago at the Aberdeen Centre in Moncton, NB. This award allowed her to pursue her work further in the Moncton and Sackville areas for the year following her graduation. Wilson then used this newly-produced body of work to help her apply to a master's program at the University of Calgary, where she studied until 2008. Since then, she has been actively building her practice, and has exhibited her work across the country (with a couple returns to MtA to exhibit at the Owens Art Gallery). She can now be found teaching in the Visual Arts Program at Memorial University's Grenfell Campus in Corner Brook, NL.
"I loved being a student in Fine Arts at MtA and I grew a lot here. I'm forever grateful for the care and support of my professors, which in part inspired me to want to be a teacher," says Wilson. "Now I feel fortunate to be in a position to work with emerging artists every day as a professor, while also pursuing my art practice. The Sobey Art Award has been a major boost in my art career and it also helped me greatly through the pandemic. Aside from the monetary support, the recognition and publicity helped me to feel connected to a broader arts community while in lockdown. I was also able to build a home studio, which has been a lifeline in our new post-COVID reality, and as the mother of a young toddler."
Wilson is currently working out the details of her next project, which continues her exploration of the tension between care and harm in colonial understandings of nature.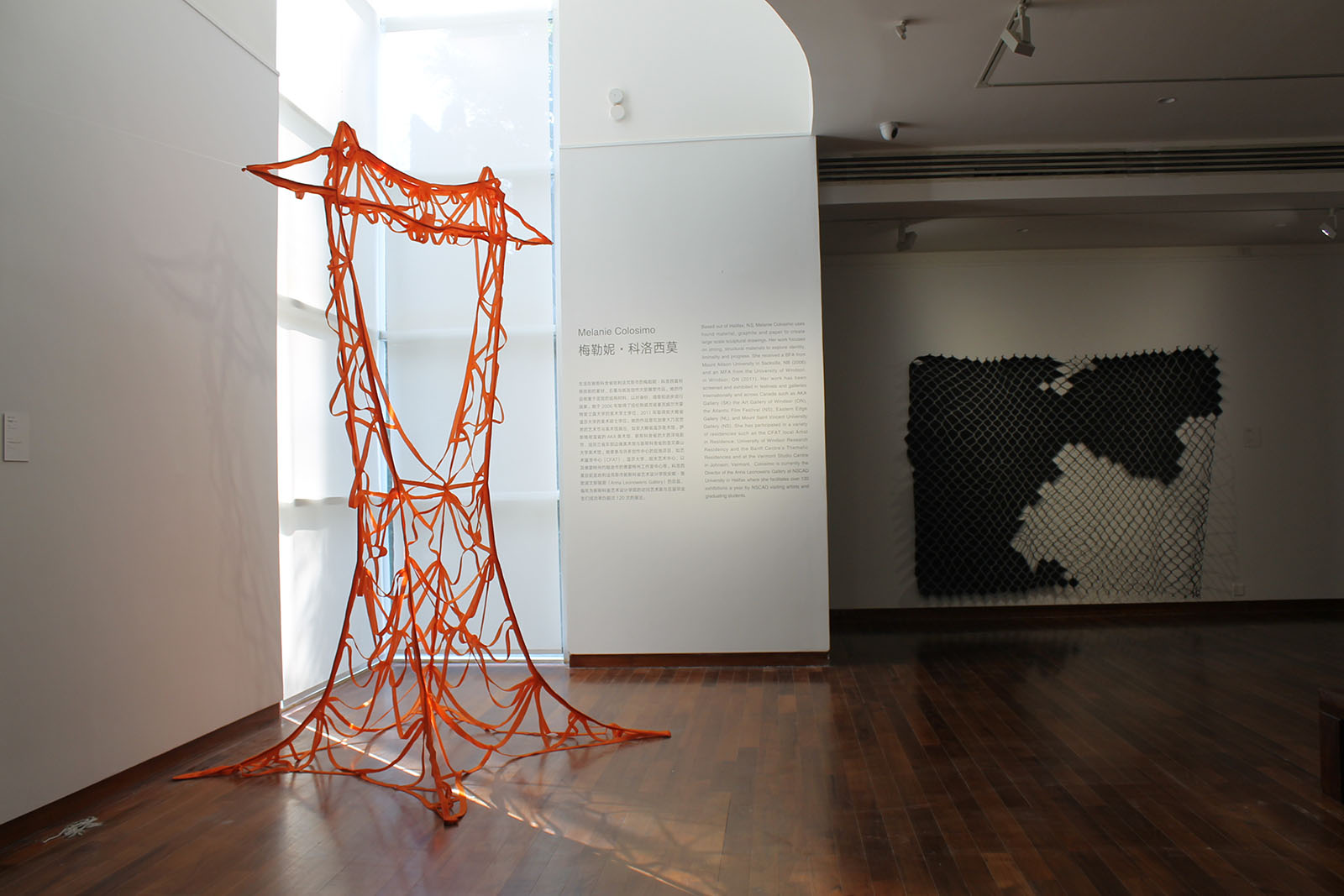 Following her graduation from Mount Allison in 2006, Colosimo spent the next four years of her career working and volunteering in various galleries throughout Halifax, NS. During this time, Colosimo worked with the Nova Scotia College of Art and Design University (NSCAD). Following her master's degree at the University of Windsor, she was offered a full-time job as exhibition co-ordinator at NSCAD's Anna Leonowens Gallery, where she is now director/curator.
Throughout her years working at NSCAD, she has always continued to work on her own art practice, exhibiting and accompanying her work internationally, most recently through Southern China.
Colosimo warmly remembers her time at Mount Allison.
"It was the sense of community that continues to inspire my work. This connection influenced my MFA thesis work where I examined nostalgia — not nostalgia for a specific place, but for the feelings associated with a specific period or event," says Colosimo. "My time at MtA helped me realize that I not only wanted to be an artist, but I also wanted to help other artists achieve their goals."
Colosimo works with over 100 students and emerging artists annually on realizing their first solo exhibition and is currently developing a series of workshops in studio and gallery management.
Like Wilson, Colosimo used her award to invest in a new studio, allowing her to continue to work throughout the pandemic.
"Awards like the Sobey Art Award go a long way in supporting independent art," says Colosimo. "I am grateful to be a recipient and look forward to expanding my artistic practice in a new studio space."
---
Find out more