Tammy Wilson ('93) spends career leading communities on Nova Scotia's iconic South Shore
When Tammy Wilson came to Mount Allison she had her sights set on studying geography and becoming a teacher. Through a scholarship from CMHC in the Rural and Small Town Studies Program, she was introduced to community planning — and that changed her path.
Originally from Amherst, NS, Wilson went on to get a Master's in Regional and Urban Planning from Dalhousie University. She began working with the City of Moncton and then made a move to the south shore of Nova Scotia, where she has resided ever since.
She served as the Chief Administrative Officer (CAO) for both the Municipality of the District of Chester and the Municipality of the District of Lunenburg. During her time with the Chester municipality, she worked heavily on facilitating environmental energy projects, including wind energy and anaerobic digestion projects under the COMFIT program, as well as with the private sector to see landfill material turned into a marketable commodity (low grade pellets for industrial boilers) and to increase landfill diversion.
"The landfill project has put Chester on the map in the waste management industry," she says. "Waste management is one of the largest budget items in a municipality and this project will have huge benefits in the long run both financially and environmentally."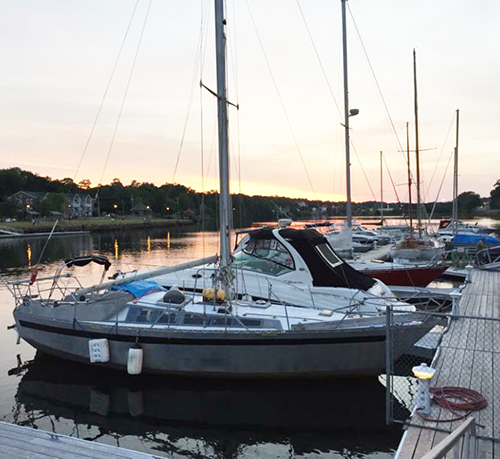 In addition, Wilson has worked on regionalizing municipal services and governance structures along the South Shore, including participating in the development of several municipal corporations.
Wilson is now just a few months into her position as CAO of the Town of Bridgewater, where she is responsible for overseeing the entire operation of the town and is the conduit between the town departments and town council.
"I enjoy the variety the most," she says. "Every day is different."
Formerly working with rural municipalities, she is looking forward to being involved in planning in different areas, such as infrastructure and social services.
A life-long learner, Wilson has become involved in a number of areas in her South Shore communities, including past chair of the Bridgewater Interchurch Food Bank. She is currently chair of the YMCA of Lunenburg County.
"I enjoy giving support to my community and with the YMCA there is a philanthropic aspect to their mission. It's more than just recreation, it's providing access to those in need and I like being involved on that social program side of things," she says.
More than 25 years later, Wilson credits Mount Allison with giving her confidence.
"I found my voice at Mount Allison," she says.
Photo caption: Bridgewater Marina, Lahave River