Meet Katherine ― Mount Allison's 55th Rhodes Scholar
Honours chemistry student heading to University of Oxford to pursue Master's
Katherine Reiss ('19) is not your average university student. On any given day, the fourth-year honours chemistry student (with minors in biochemistry and computer science) can be found serving breakfast to students at Sackville's Marshview Middle School as a member of Rotaract before starting her own work in the lab or the classroom. Some days, lucky Sackvillians might even see her en-route via unicycle. She's currently president of the University's Unicycle Society.
This past November, Reiss was named Mount Allison's 55th Rhodes Scholar. Valued at more than $100,000, the Rhodes Scholarship is one of the oldest and most prestigious in the world, covering the cost of postgraduate studies at the University of Oxford in the U.K. Reiss is one of only 11 students from across Canada selected to receive the award.
"It [the interview process] was an intense process but also an enriching one," says Reiss, who is from Vancouver, BC. "There's a lot of self-reflection, thinking about how much I've grown and changed since arriving at Mount A and how grateful I am for the experiences and people that have shaped me along the way. I found it humbling to pause and reflect on this."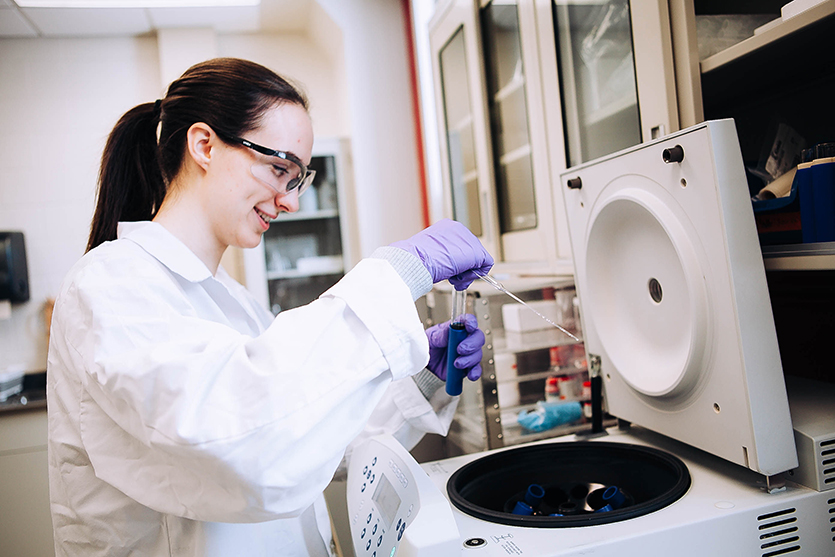 Along with her studies, Reiss has been conducting research with Dr. Vicki Meli since the end of her second year. Her research focuses on the properties of gold nanoparticles.
"My project examines the fundamental properties of nanoparticles and how they can be manipulated so we can learn more about their potential uses," she explains. "While we often hear about using nanoparticles in the media, it is still a relatively new field and more research needs to be done before they can be used in various applications."
Reiss is a member of the Nanomeli group at Mount Allison. Led by Meli, the research team explores the self-assembly of nanoparticles into films at interfaces (air/water and oil/water). Their research informs many fields of nanoscience, including sensing, nano-composites, SERS, nano-electronics, and plasmonics.
Reiss says fundamental chemistry, such as the work done in Meli's lab, could lead to potential new uses for nanoparticles, including ways to detect chemical contaminates in the environment and better drug delivery in the body. She plans to continue her studies in chemistry at the University of Oxford in one of their graduate programs.
"I'd like to earn my PhD and someday be a professor — I'm drawn to the idea of a career that combines teaching and research," she says. "Being on a university campus, you feel part of an engaged community, people want to learn and enact change. It's exciting to be a part of this."
A recipient of Mount Allison's Bell Scholarship, Reiss also works as a teacher's assistant in multiple subject areas including chemistry, computer science, and calculus, and helps run the University's Math Help Centre.
"I want to help build people's confidence in math. A lot of people dismiss their ability and assume math is something they can't meaningfully pursue. It's something I lacked confidence in myself, but I was fortunate to have some great mentors in this area," says Reiss. "I hope I can pay this forward."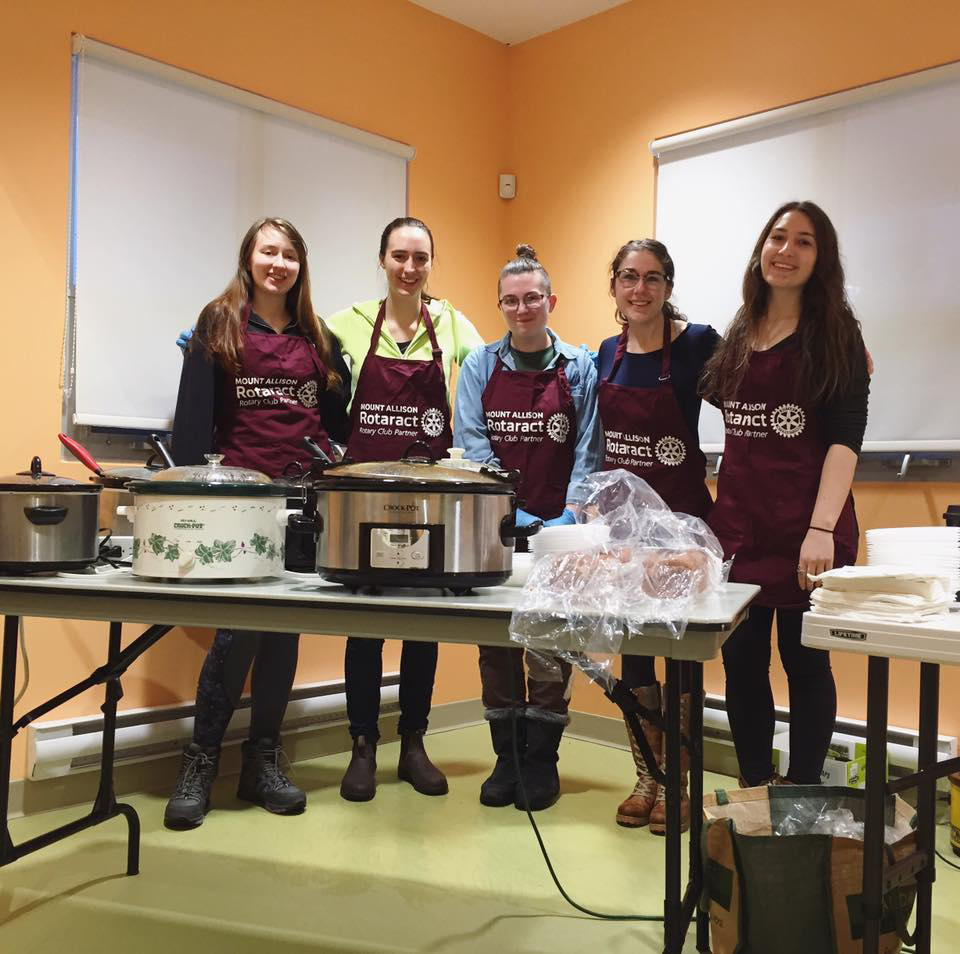 Outside her academic commitments, Reiss serves as President of the Rotaract Club at Mount Allison, a branch of the Rotary Club. She helped initiate the organization's after-school program at Dorchester School, which runs once a week, and volunteers with Marshview Middle School's breakfast program. This year Reiss was a guest speaker at the Rotary District Conference for New Brunswick and Northern Maine, held in Bathurst, and attended the international convention in Toronto.
She first became involved in the organization in high school as a volunteer with Interact, the Rotary Club's high school branch, helping to run local events and fund raise for various causes such as Free the Children.
"I was fortunate to attend Rotary's Adventures in Citizenship Program while in high school. I remember thinking how inspiring it was to meet like-minded youth from across the country who were also passionate about initiating change and helping others," she says.
At Mount Allison, Reiss is also past president of the Fencing Club and President of the University's Unicycle Society. Although she had never tried to unicycle prior to coming to Mount Allison, she learned to ride quickly.
"In my first year, the then-president of the society [Will Fiset ('17)], gave me a unicycle and said, 'You can figure this out,'" laughs Reiss. "It took a bit of practice, but I eventually got it."
Reiss says she came to Mount Allison through a leap of faith, as she had never visited the Maritimes before coming to campus — a sense of adventure she will be taking to the U.K. in the fall.
"I wanted to attend a small school and was interested in research. A friend suggested Mount Allison — I'm glad I took their advice." she says. "The community of Mount Allison and Sackville has been incredibly kind and supportive; it soon began to feel like home."