Blair Lawrence ('80) and Diane Ross ('80) spend careers sharing their passion for French
The French language brought Blair Lawrence and Diane Ross together more than 40 years ago in Professor Jean-Antoine Bour's French 3110 class in the Gairdner Building at Mount Allison. And the language has been inspiring their lives ever since.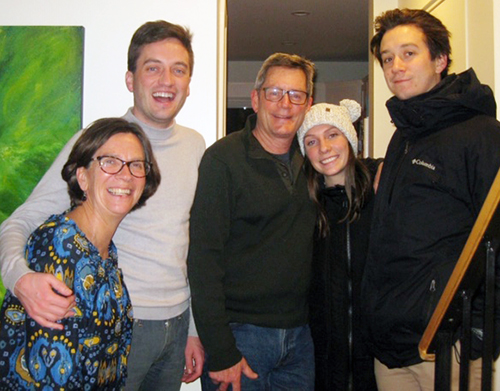 The pair has been living and working in Moncton, NB since 1987 and have three children: Alex, Ian, and Mia ('16). They each spent 32 years as educators in the area, mainly in French.
"Teaching French in this province has been very rich," says Ross. "Sometimes people don't realize how interesting it is to be able to live in both languages."
Originally from Moncton, NB, Ross grew up in an English-speaking household. She learned French through immersion and attended the bridging program at Université de Moncton before attending Mount Allison. She says she didn't realize then how important speaking French would be in her life.
Lawrence came to Mount Allison from an anglophone family in Granby, QC. Further developing the French language in university, he says his time at Mount Allison was formative.
"It was a foundation for a life-long continuation and interest in a variety of things," he says. "Mount A consisted of a number of communities within a community and it was easy to transfer from one to another. You could delve deeply, but also dabble."
Ross says Mount Allison helped point them in the right direction.
"We wouldn't be doing the work we are doing now without Mount Allison," she says.
After each acquiring a Bachelor of Education from Queen's, they started their teaching careers and a family. Over the next six years they would live in the U.K. on two occasions, enabling each to obtain Master's degrees.
Throughout their teaching careers they taught every level of French. Ross has been heavily involved in English as a second language (ESL) programming and mentorship and Lawrence with the implementation of educational programs for new Canadians.
"The world has really come to us in our classrooms," says Ross. "It is very enriching and makes us all consider different ways of thinking."
Lawrence is currently serving his second-term as a Moncton city councillor and Ross is just finishing up her term as chair of the Moncton Public Library. They are both passionate about Moncton's artistic community.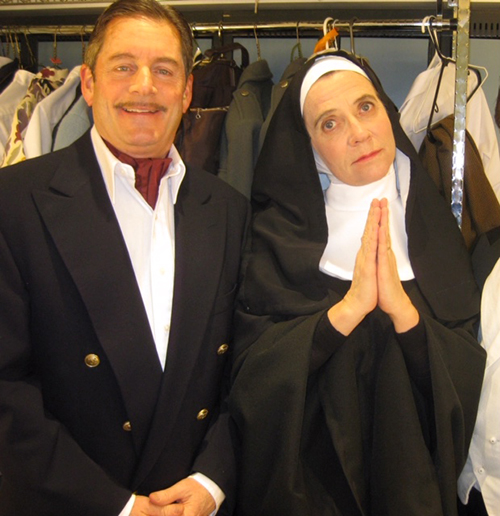 "Music and theatre have always been a big part of our lives," says Lawrence. "Our artistic endeavours have immersed us in the multicultural essence of New Brunswick."
Lawrence directed more than 50 drama productions during his time as an educator. He is a co-founder of the Capitol Theatre Academy and was chair of the theatre's Board of Directors. He was also assistant director and a performer in the Capitol Theatre-NBYO annual professional music production and is the director of the upcoming Fundy Opera Festival. He spent 10 years with the HubCap Comedy Revue and was a member of the Acadian male choir "Choeur Neil Michaud."
Ross is a member of Riversong, a women's a cappella choral group, and of a musical ensemble, the Belmars. Last fall, she helped organize the first "Come Sing – Venez Chanter Messiah" event in Moncton. Lawrence and Ross joined more than 50 English and French singers in the chorus, with two of the soloists being Mount Allison Music students, Gabrielle Brochu ('20) and Emily Steeves ('19).
"We are so blessed to have spent our careers in French, in a bilingual place," says Ross. "The experience has been multicultural and has given us lots of joy."