Mark Sevestre ('91) spends career giving back to First Nation communities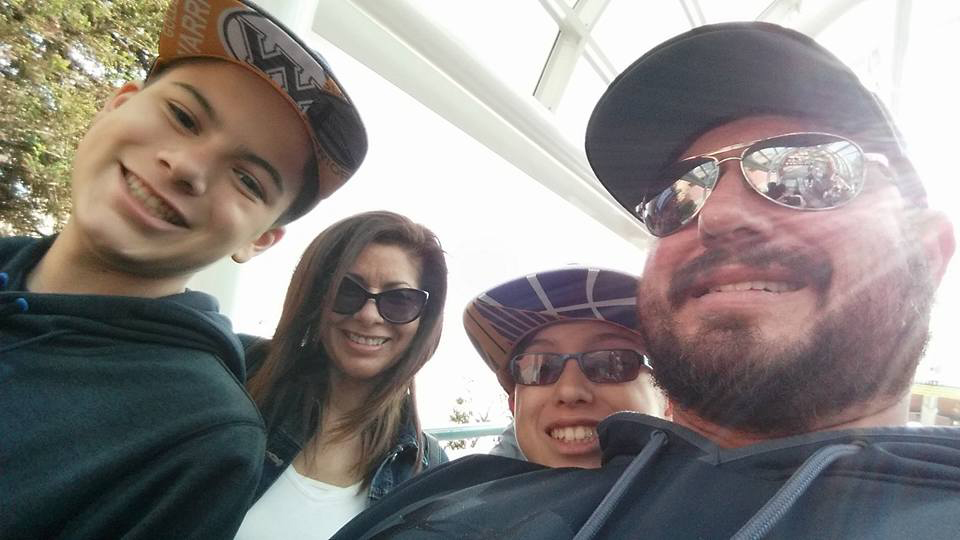 There are two things that have remained constant throughout Mark Sevestre's life — football and the desire to give back to First Nation communities. Sevestre is Mohawk and resides in the Six Nations of the Grand River First Nation with his wife Paula and twin sons, Bradley and Nathaniel.
"Based on my Mohawk heritage and the fact I was supported by my First Nation to go to school, I wanted to take my knowledge and skills and utilize them in the best form for Indigenous communities," he says.
For nearly 20 years Sevestre has served as the general manager of the Mississaugas of the New Credit First Nation Community Trust. The Community Trust utilizes land claim settlement funds in a formal trust fund that is invested in the public investment markets. The revenue generated in interest and dividends annually fund community projects for the New Credit community. In 2006 he used his experience with the New Credit Community Trust and helped found the National Aboriginal Trust Officers Association (NATOA) with two other Aboriginal trust managers.
NATOA is a charitable organization dedicated to providing knowledge on trusts and investment for Indigenous communities from Indigenous people. As more and more trusts were being established by Aboriginal governments, organizations, and communities, it became critical to ensure the funds from land claims, treaty land entitlement, hydro claims, or business activities were responsibly managed and utilized to benefit future generations. NATOA provides training, online resources, and advocacy for those creating trusts.
"There was a definite need across Canada for this type of resource," he says. "Every time a new trust was developed, communities felt like they had to reinvent the wheel. Now we provide the non-biased information and honest training that was vitally required."
Since graduating with a Commerce degree from Mount Allison, Sevestre has also worked with the Department of Indian Affairs, the Mikmakik Development Corporation in Nova Scotia on behalf of the off-reserve Aboriginal population, and with the Bank of Montreal, opening a branch within the Onyota'aka (Oneida) First Nation near London, ON.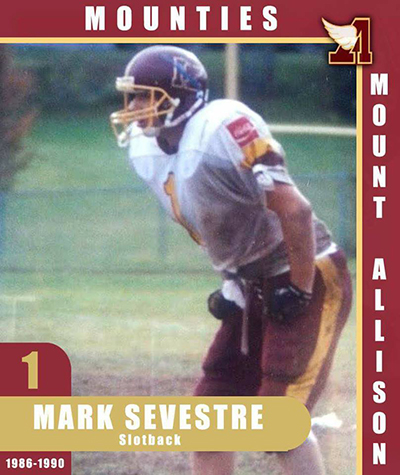 And then there's football.
Sevestre was recruited to play football at Mount Allison.
"I received my acceptance letter to the University on my birthday in February 1986, so I thought that was a great sign that things would work out well," he says.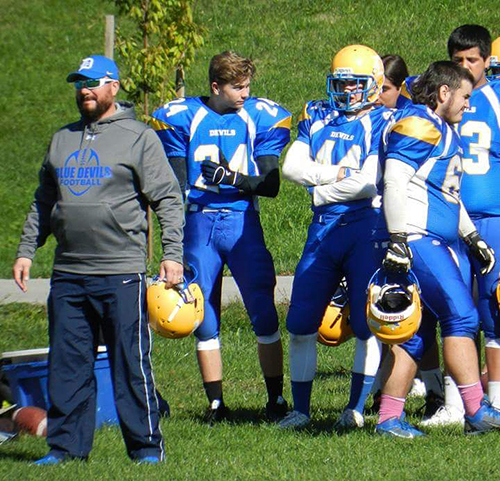 He played four out of his five years and then returned as the receivers coach from 1991-1993, notably during the team's second Vanier Cup appearance in 1991.
Two years ago, his Mountie connections brought football back into his life. He was recruited by fellow Football Mountie Jason Pudwill ('98), who he met while coaching at Mount Allison, to be the receivers coach of nearby MacKinnon Park High School in Caledonia, ON.
"A number of the players on the team are from my community," he says. "It's important for them to have an Aboriginal coach to show them they have a place on the field."
---
More Mount Allison moments:
During his time at Mount Allison, Sevestre also worked with classmate Charlie Sark ('93) to create the Aboriginal Support Group, which still exists on campus today. In his final year, he and his friends started a band called Lasso Jacks, which included Jay Foster ('90) on guitar/vocals, Dale Letcher ('91) on guitar/vocals, Ross Midgley ('90, '92) on drums, Mike Gorham ('91) on accordion/vocals/guitar, and Sevestre on bass guitar.